Meat stew recipes are effortless to make and guarantee a hearty and comforting meal perfect for chilly days. Most of these beef stewing meat recipes are budget-friendly, need only a few (readily) available ingredients, and typically require a rather long time to cook.
The best part of these recipes for stew beef is the fall-apart tender meat with a modifiable and mouthwatering mixture. Beef stew meat also freezes and reheats well for an easy and quick meal.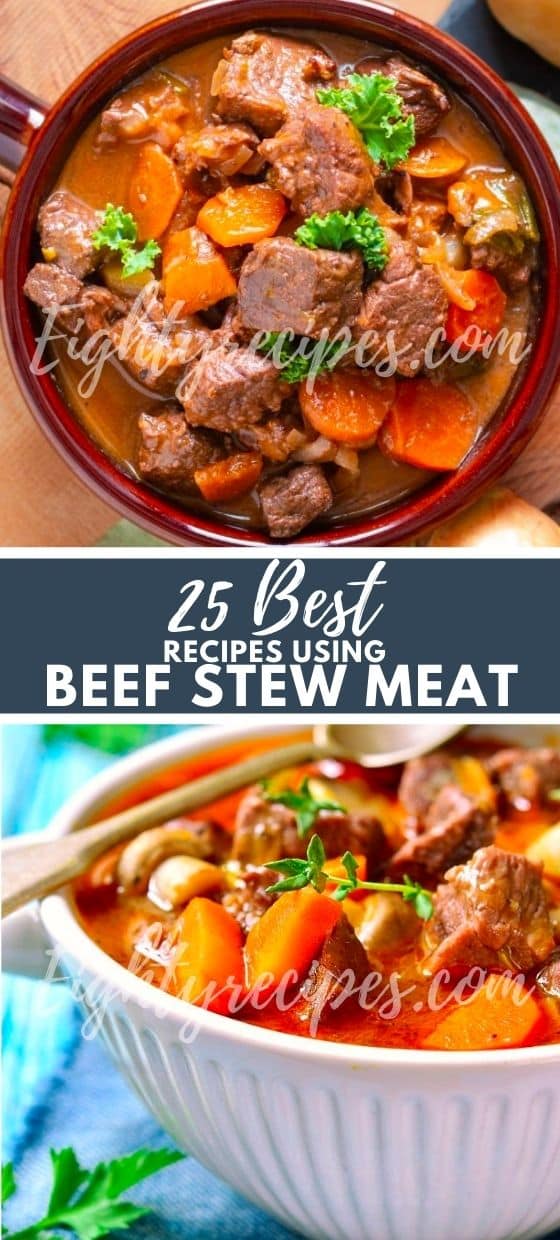 Read on for the 25 best Recipes using stew meat or stew beef that is worth the spot in your weekly rotation!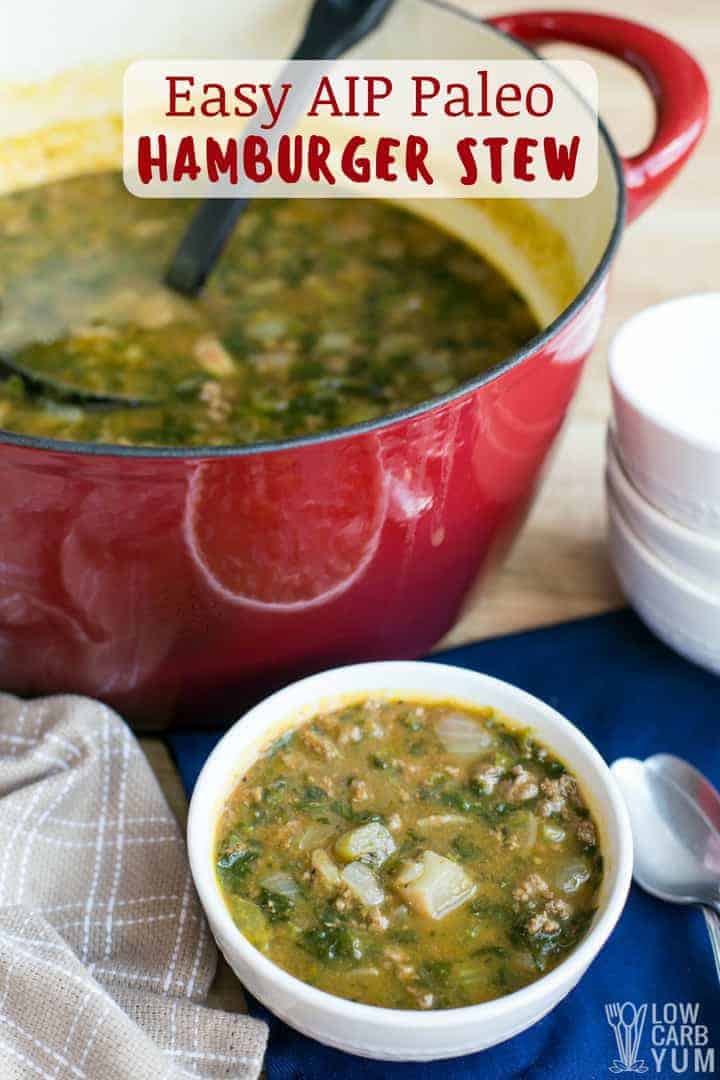 Hearty, very comforting, and delicious, this easy recipe for stewing beef is unlike no other. What sets this apart from your usual meat stew recipes is the use of non-traditional ingredients.
If you are looking for other ideas for beef stew meat that is keto-friendly, low carb, and suited for paleo and autoimmune protocol (AIP) eating plan, this delicious Keto Hamburger Stew Recipe is a must!
Easily throw this amazing beef stew meat either in your crockpot or on the stovetop, and enjoy a bowl of this heartwarming hamburger stew with your loved ones.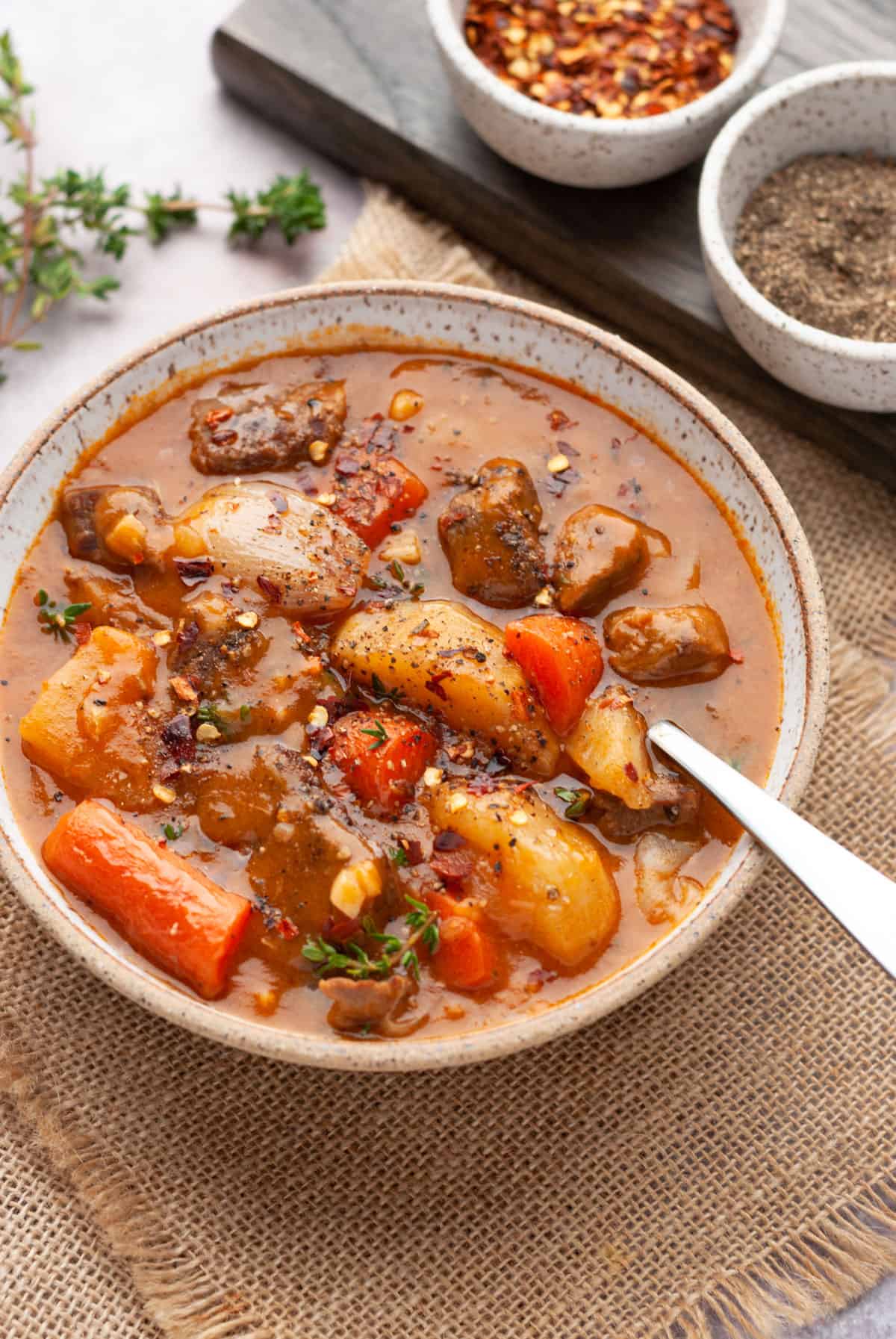 This spicy beef stew not only tastes amazing, but it smells fantastic too! Packed with veggies, spices, and thyme, this is undoubtedly one of the best beef stew meat you can make in one pot!
If you are looking for another idea on how to cook stewed beef, then you are in the right place. Super easy to throw together, hearty, and delicious even without wine, this spicy beef stew will effortlessly climb up the ladder to your favorite list!
Melt-in-your-mouth shredded beef packed with Mexican herbs, spices, and chiles. This is another instant pot recipe with beef cubes cooked to tender perfection. Cooking stew meat does not always need an entire day to cook. Yes, you heard it right! This seriously amazing shredded beef is ready in just under two hours!
Enjoy juicy and tender beef packed with your favorite Mexican flavors. Perfect to use for taco bowls, nachos, salads, and more. So, if you are wondering what to make with stew meat other than your usual meat stew, this easy recipe is everything!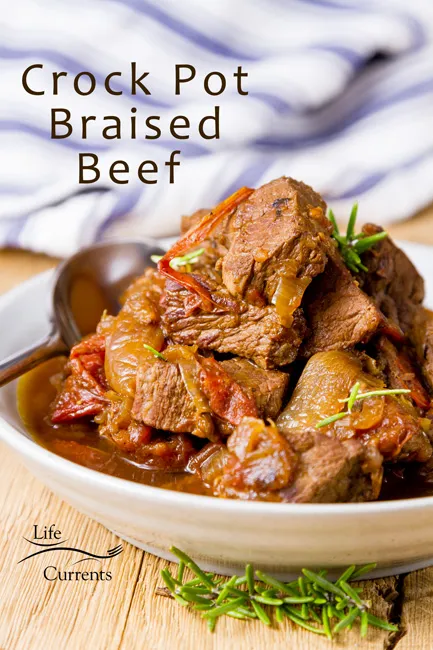 I have been pondering on what can I make with beef stew meat. I have tried different recipes for stew beef, and I love them all! Lately, though, I desire something better than I can throw together with ease. My husband came up with the idea of making braised beef with balsamic roasted tomatoes. Tender beef stew cubes packed with complex flavors made without a fuss in a crockpot. This best beef stew meat calls for wine, so I recommend using your favorite. I also suggest making this in advance for the flavors to meld.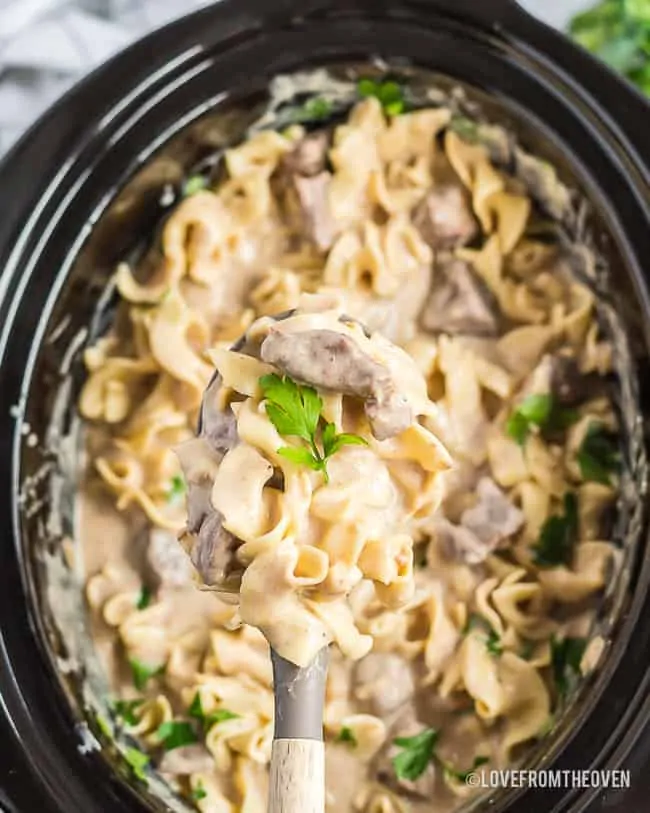 Enjoy the heavenly flavors of this very irresistible slow cooker Beef Stroganoff for an easy and best beef stew meat dinner that everyone will ask for again and again! Prep this in under ten minutes and let your trusty slow cooker do the work for you.
Coming home to this filling meal with savory beef chuck stew meat in a ravishing creamy sauce with egg noodles gets me super excited every time. Not only that this tastes awesome, but this smells great, too. Leftovers are also amazing!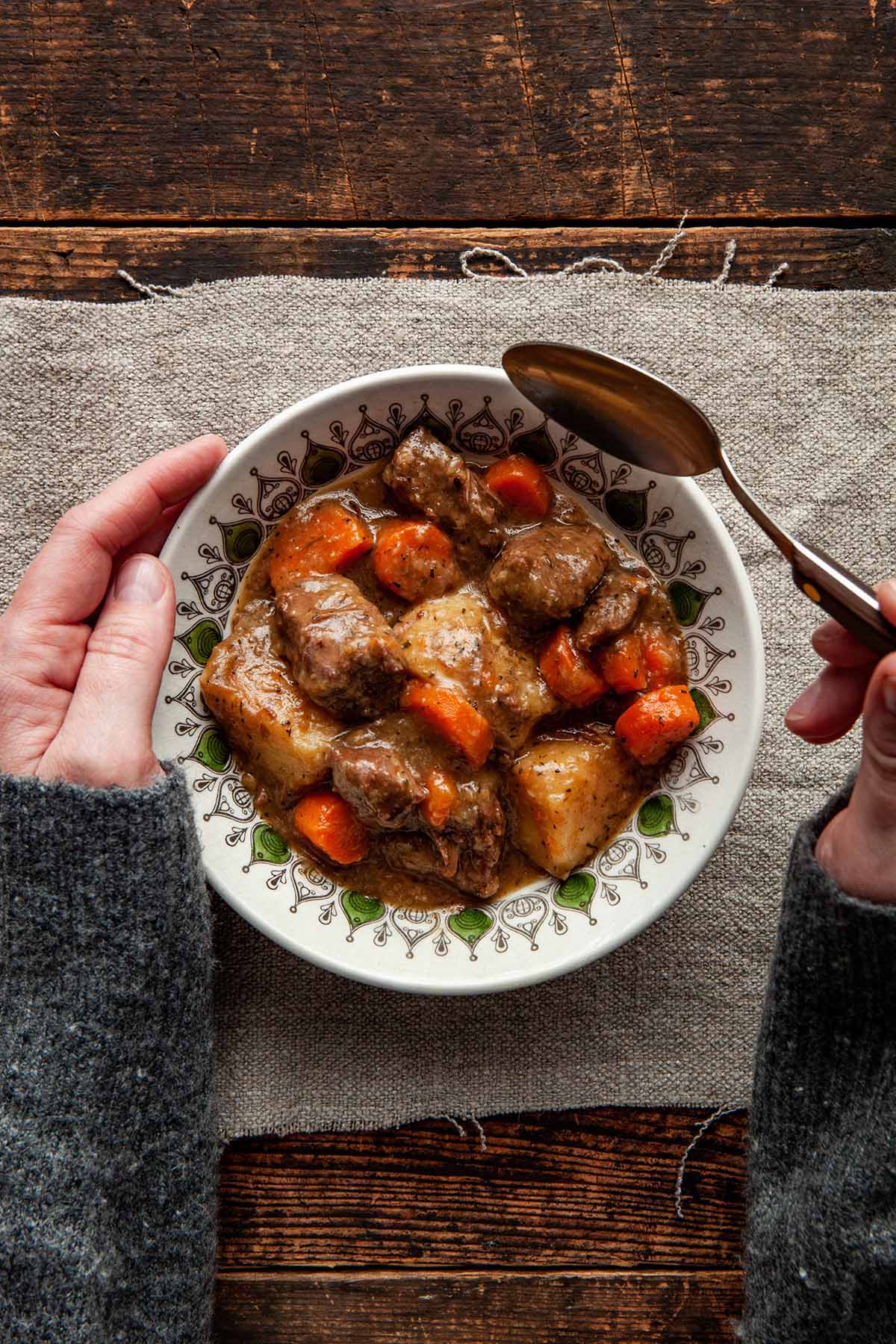 The other day I was wondering what can I make with beef stew meat? I've seen so many recipes on how to cook stewed beef, but this Dutch Oven Beef Stew is the one that stands out for so many reasons.
I love the classics, and this best beef stew meat is no doubt a winter warmer classic. This has tender meat with hearty root vegetables in a rich and savory gravy. Very comforting and perfect for chilly weather.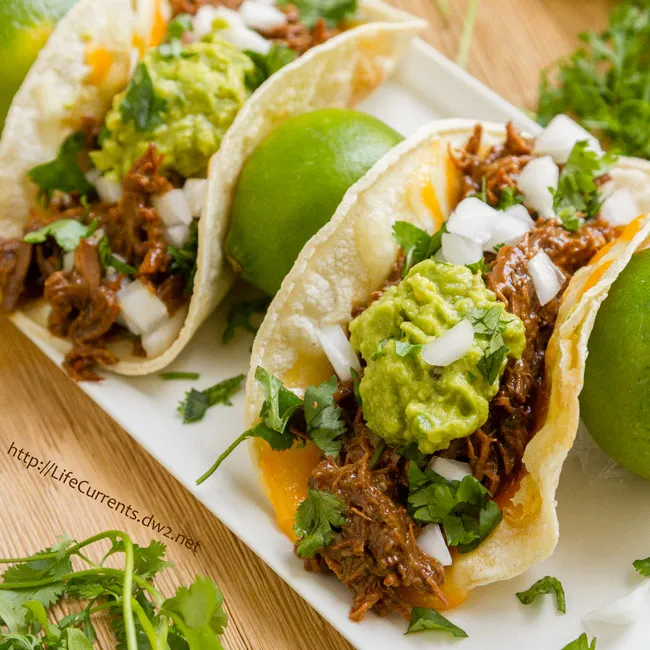 With this stew steak recipe, you'll get the best of both worlds. Tender chunks of beef with your favorite Mexican flavors. This Carne Asada is another easy crockpot/slow cooker recipe perfect for any occasion.
Enjoy this simple recipe with beef stew meat for a fun and delicious weeknight meal. Use this savory Carne Asada for nachos, fajitas, street tacos, chili, burritos, and more! You can even enjoy taco bar parties with this budget-friendly recipe.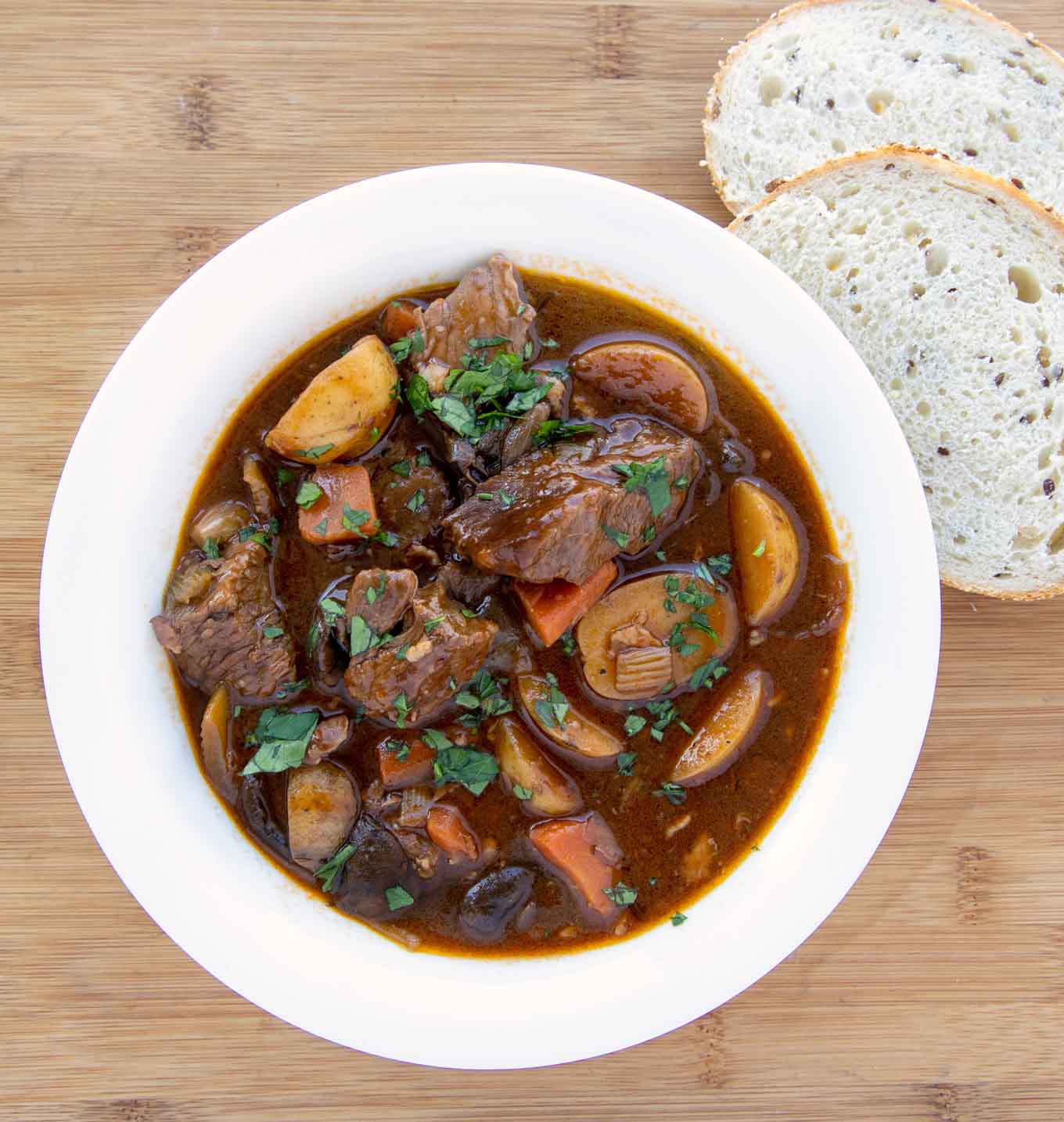 Are you looking for new comfort food? You are in luck! This recipe with stew beef is not only amazingly flavorful and rich, but this is comfort food at its finest. A classic Irish recipe with melt-in-your-mouth stewed beef, tender potatoes, carrots, mushrooms, and celery.
Learn how to make this authentic Guinness Beef Stew with this simple recipe and enjoy another exciting and versatile beef stew meat recipe. Pin this now to make sure that you never miss this!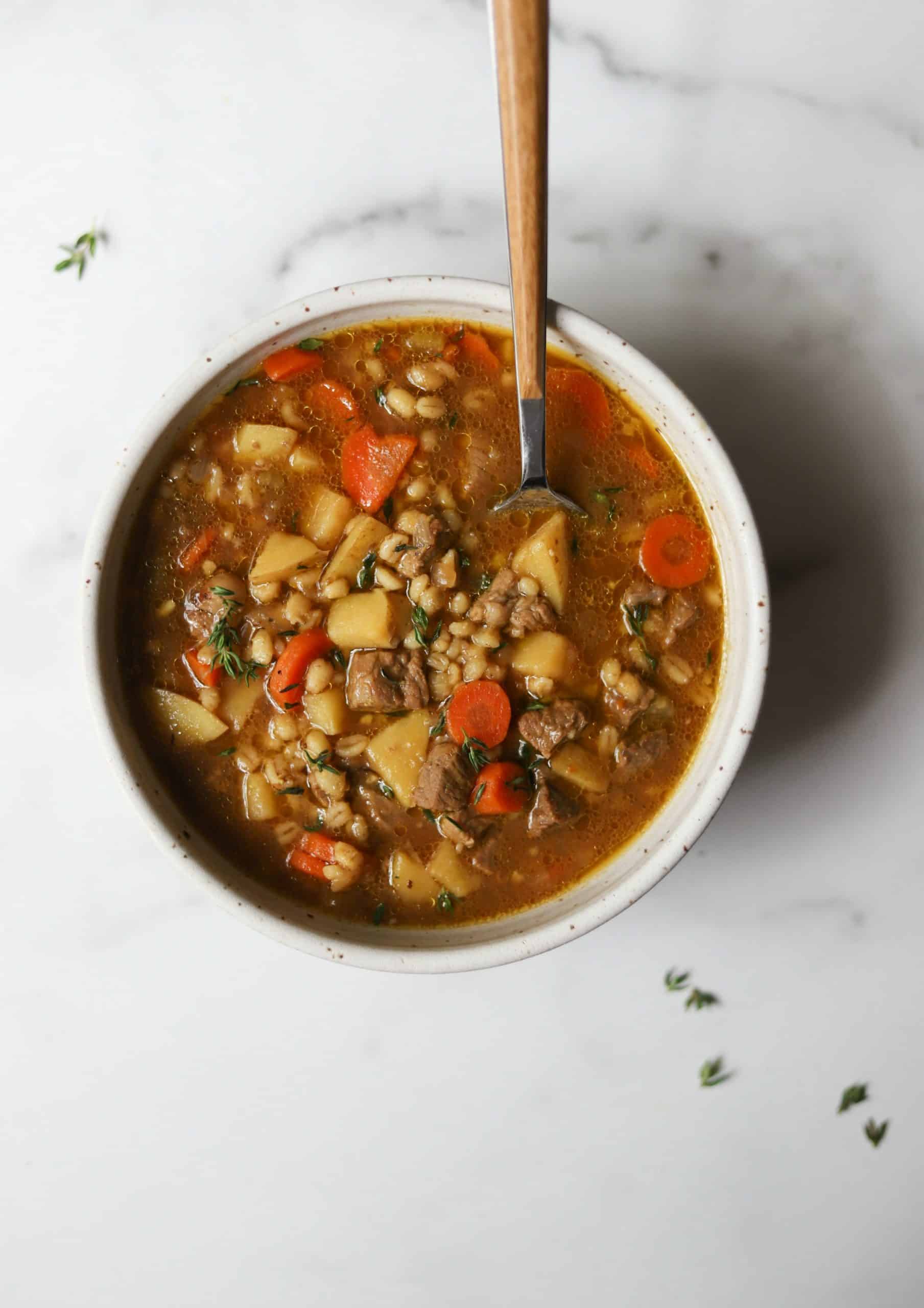 Healthy and delicious, this beef barley soup is another stunning and easy recipe for stewing beef. An instant pot must try that is perfect for busy days. It is loaded with tender beef chuck stew meat, barley, potatoes, and vegetables with fresh thyme in a savory broth.

Easily make this melt-in-your-mouth-tender beef in your crockpot, slow cooker, or stovetop, and expect great results always. This instant pot beef barley soup will be an amazing stewed beef recipe to add to your favorite list!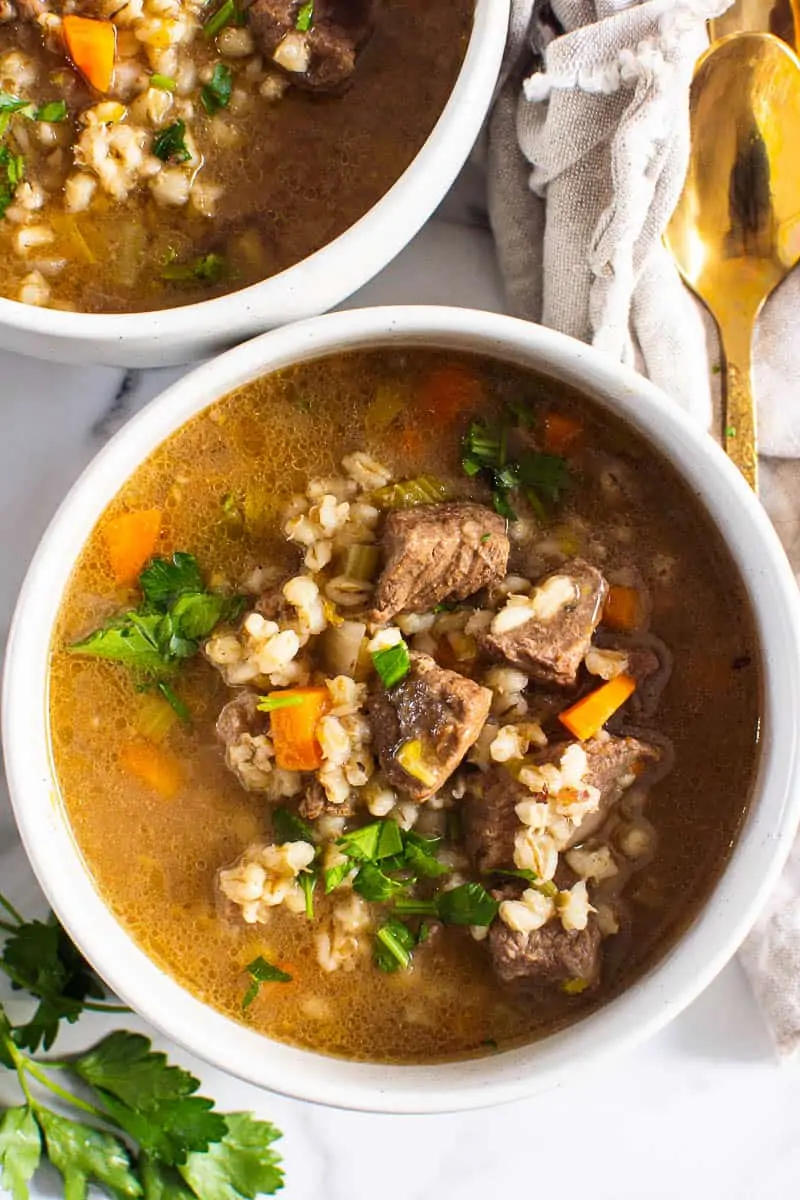 Comforting, very delicious, low-calorie, and nutritious, this Instant Pot Beef Barley Soup hits all the right spot! It is one of the best beef stew meat you'll ever make with tender beef stew cubes, carrots, and pearl barley in a savory, perfectly seasoned broth.
Cooking stew meat is easy with this simple Instant pot stew steak recipe. Let this homestyle stew warm you up from inside and out. Enjoy the pleasing textures and bold flavors of this budget-friendly beef barley soup. Whip up a big batch and freeze for later.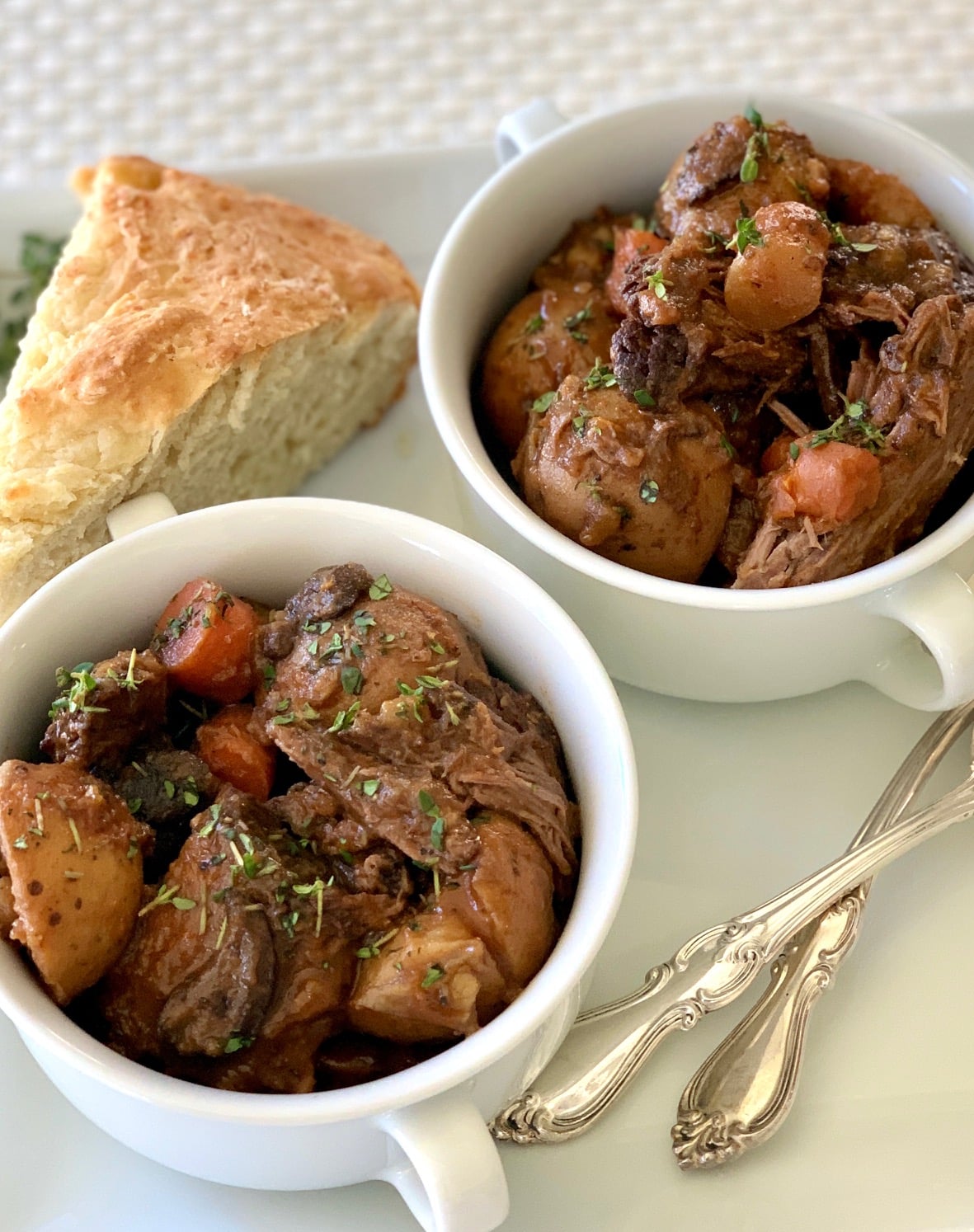 This is the best beef stew meat recipe! Fall apart tender roast with fresh vegetables and herbs in a very rich gravy. The Guinness Irish Beer gives the gravy a very distinct flavor. But you are free to swap it out with any hearty stout beer.
Unlike your other stew steak recipes, you will cook the meat whole. Searing the meat requires quite an effort, but it's worth it to make sure you do not lose all the breathtaking favors!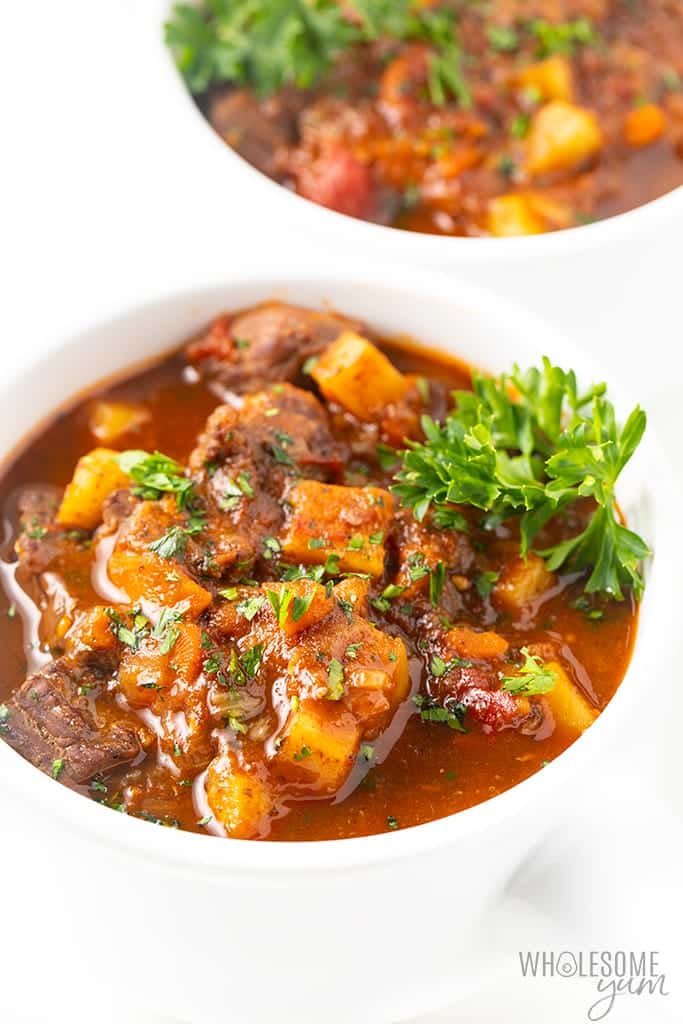 The best beef stew meat is not only delicious, but it should also fit your lifestyle. I have tried so many beefs stewing meat recipes, and this easy low carb and keto beef stew recipe easily fills the void! Very rich, delicious, and hearty even without the carbs. Serve this with a veggie salad or keto bread for a complete meal. Or ladle this to a big bowl for a filling meal on its own.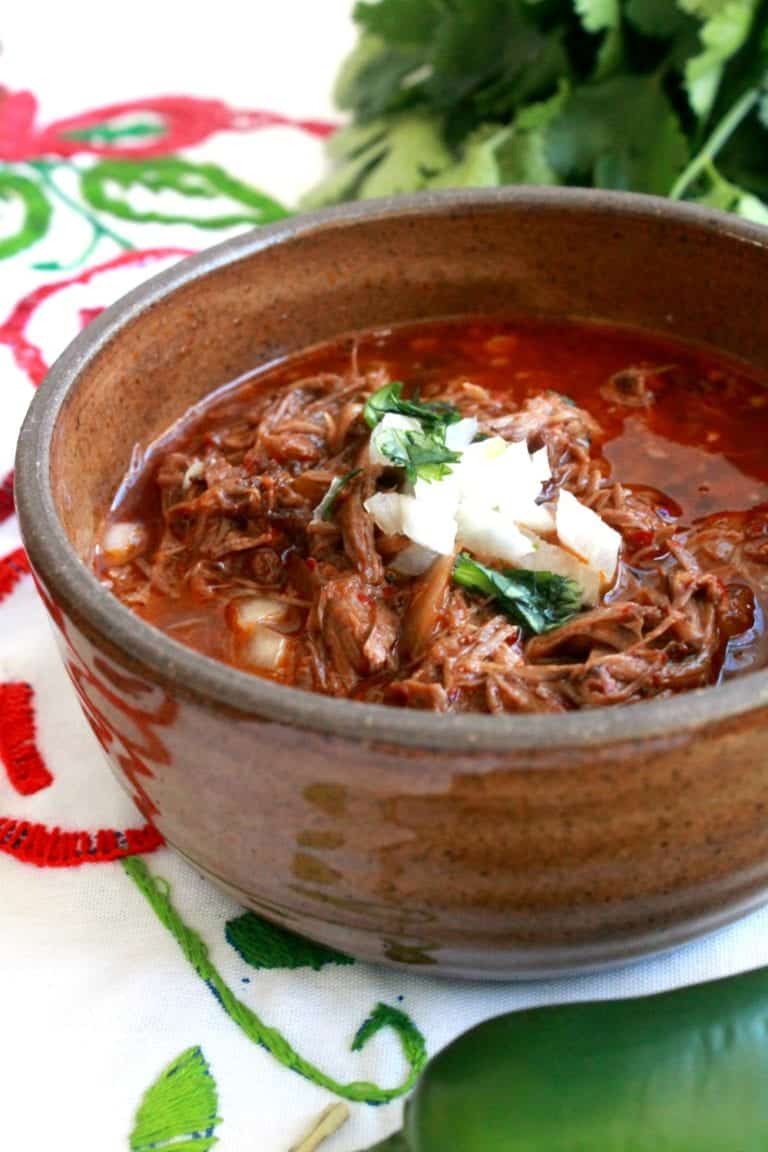 To make authentic Mexican food, you need seared meat, chiles, and spices. And this meat stew recipe offers all that. Not only that this stewed beef is very comforting, but it is very rich and mouthwatering. Birria De Res or Mexican Beef Stew is a huge hit on all occasions. The rustic flavor of this beef stew meat is to die for!
Serve a big bowl of this savory stew with raw diced onion, chopped cilantro, lime wedges, and tortillas for a satisfying meal that will please your tastebuds!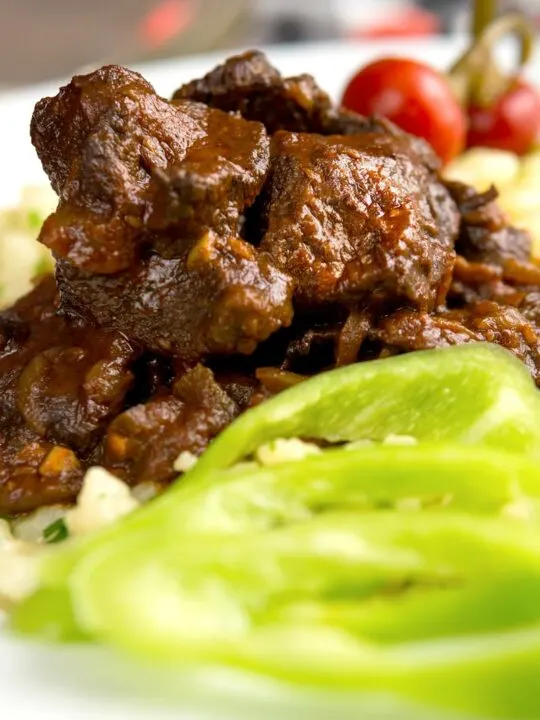 Rich with tender chunks of meat, this popular Hungarian stewed beef recipe is my pride! It is the one meal that I get congratulated the most. I served this on my occasions and never fail to get huge compliments from people!
Fall apart beef chuck stew meat in a very thick paprika gravy. Serve this mouthwatering Hungarian Marha Porkolt with buttered noodles or boiled potatoes. And do not leave out the pickles for a more Hungarian experience!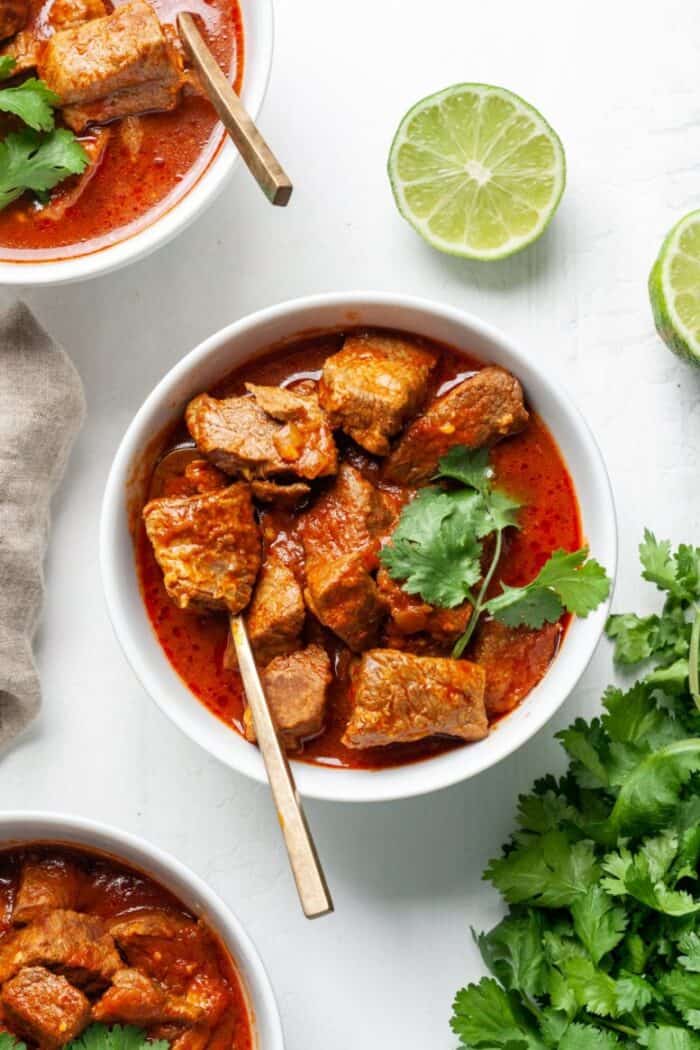 Melt-in-your-mouth beef stew cubes in a simple yet bursting with flavor sauce. This one-pot meal could not be easier! Make this in your Instant Pot or on the stovetop, and enjoy a delicious and healthy meal any day!
The simple spice blend of this Beef Marsala Curry is remarkably aromatic when cooking, and it boosts the flavor of the beef stew meat. Everyone will be drooling in anticipation! And leftovers are way better!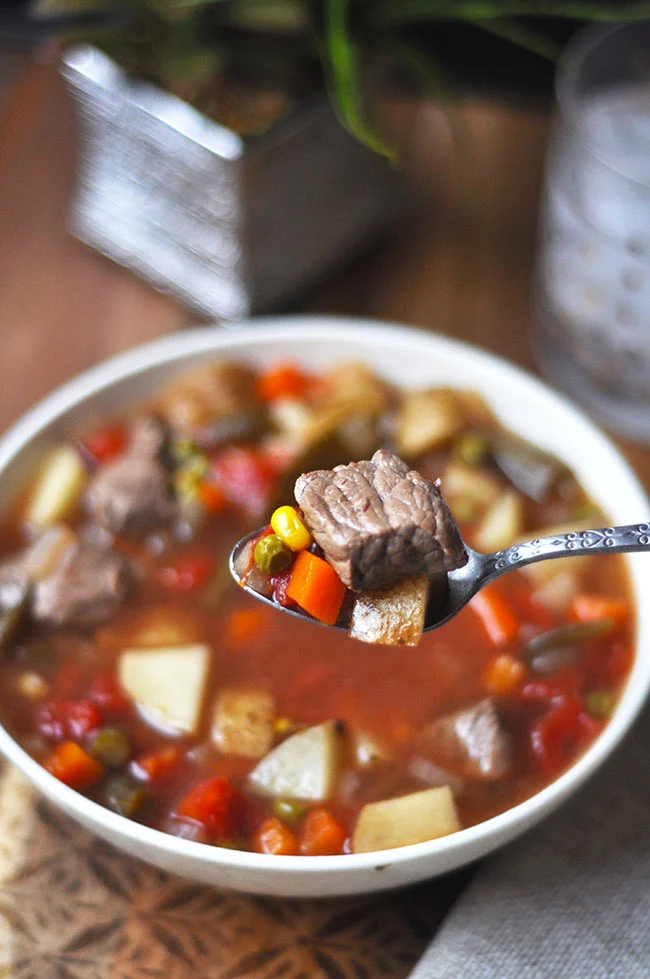 Running out of ideas what to do with stew meat? This Vegetable Beef Soup might be what you need. You can easily make this crockpot or stovetop using only a few ingredients, such as beef stew cubes, mixed vegetables, and potatoes. To guarantee the best stew meat, you should never skip an important step. A little extra goes a long way.
Enjoy melt-in-your-mouth stewed beef with veggies in a simple tomato-beef broth. Pin this old-fashioned stewed beef recipe right now!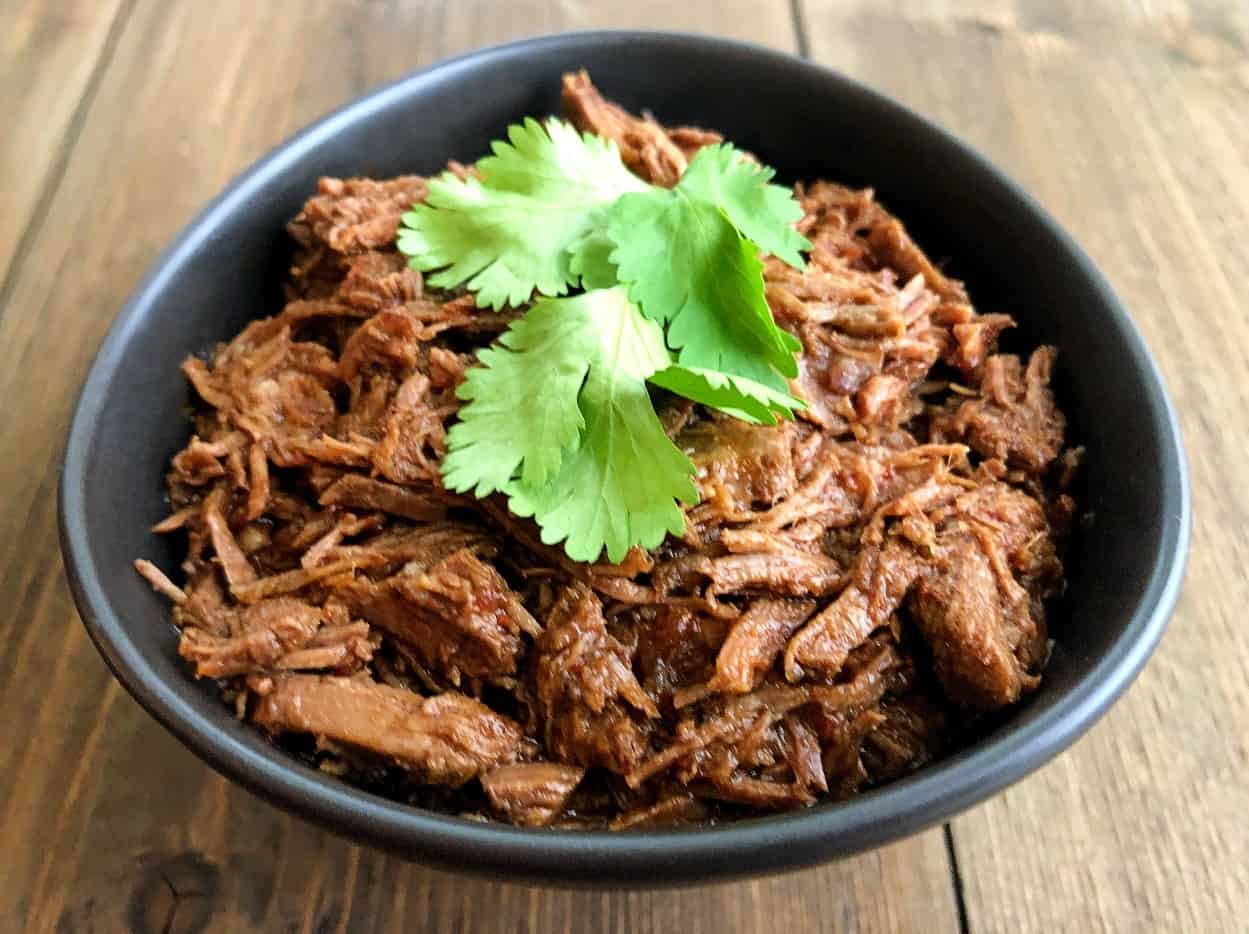 It is Taco Tuesday, and we are very excited!
Taco Tuesday is a big deal for my family. We LOVE Mexican food, the reason we enjoy this Mexican Shredded Beef so much! The endless serving possibilities of this beef stew meat is what makes this super special. Incredibly easy to make and ready in just under forty-five minutes, this beef stew meat recipe would be your new go-to!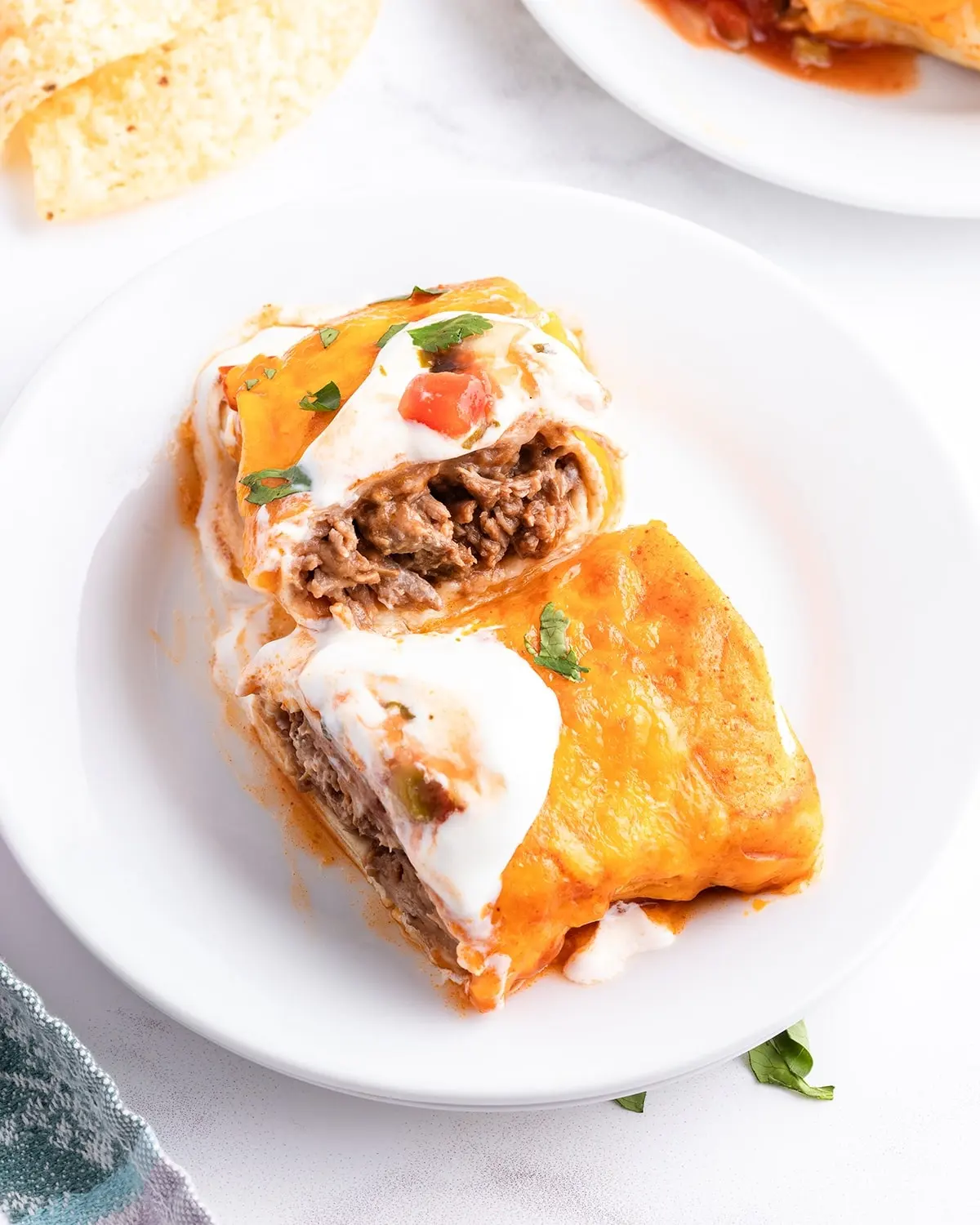 How to cook stewed beef? I have so many recipes I want to share! Today, though, I am craving burritos. When I say burrito there is only one thing that pops up in my mind, Chile Colorado Burritos! Stewed beef with red enchilada sauce, diced green chiles, and beef bouillon.
Melt-in-your-mouth shredded beef stew meat wrapped in large tortillas with your favorite burrito fillings laying on a bed of enchilada sauce with melty cheese on top. Heaven!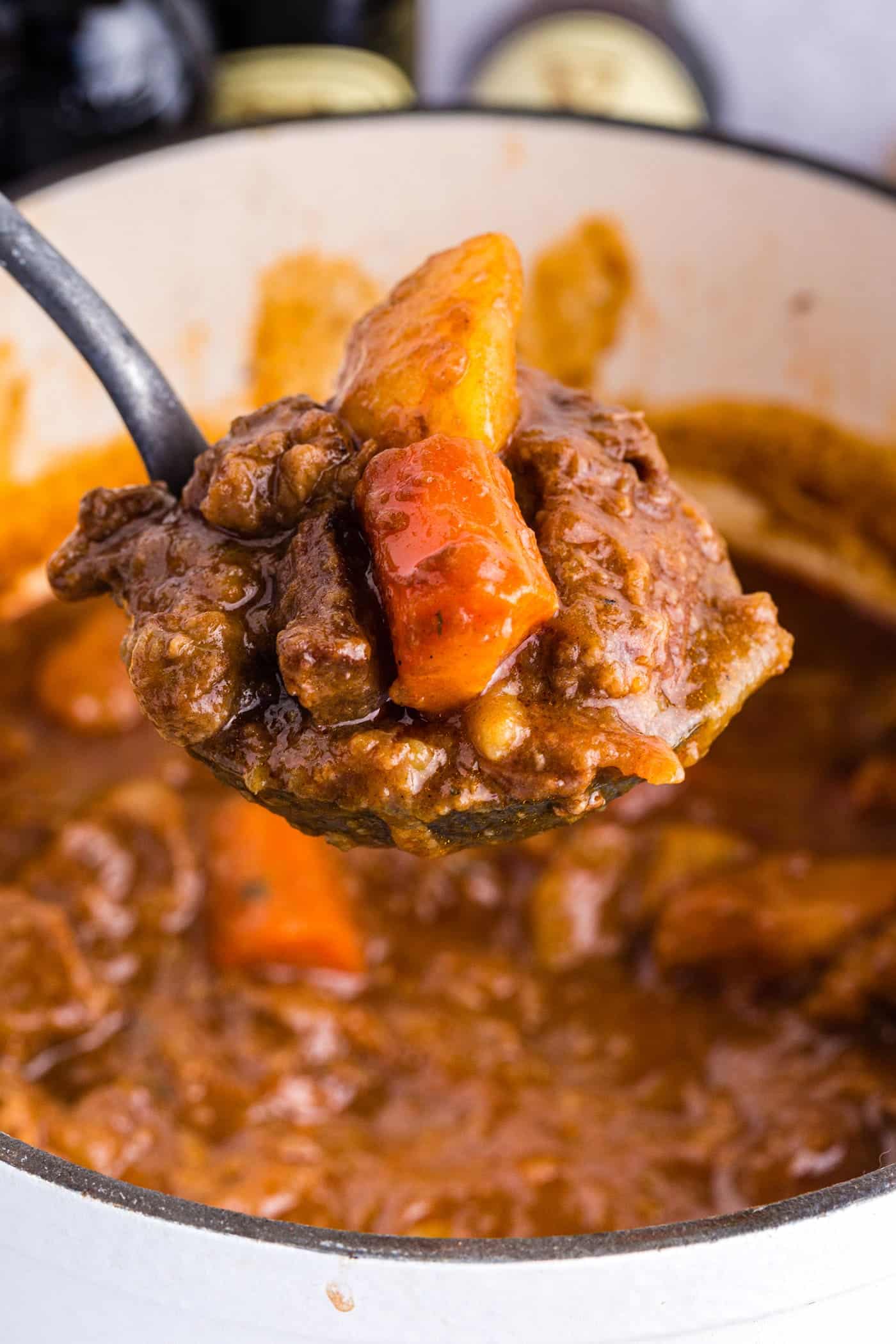 If you are looking for the best beef stew meat to warm you up on a chilly day, then this delicious Irish Stew is a must! Stewed beef cooked slow and low to guarantee mouth-melting meat. And this is packed with chunky vegetables, easily turning this into a hearty meal!
Wondering how the soup turned into a deliciously rich bowl of goodness? Well, it is the Guinness beer talking! Stew steak recipe like this makes cooking super fun!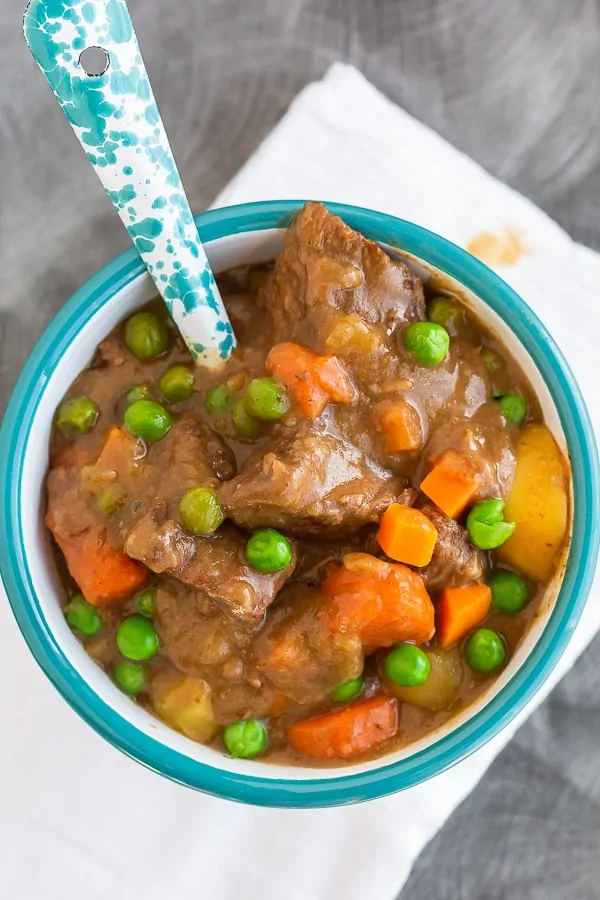 I have the pickiest eaters! Moms out there I know can relate. How to cook stewed beef that everyone will love? This Beef Stew recipe is your answer! Even if you do not know how to make beef stew meat, I assure you that you can pull off this easy stew recipe. Simple, versatile, and guaranteeing the best results, this stew steak recipe is a great addition to your favorite list!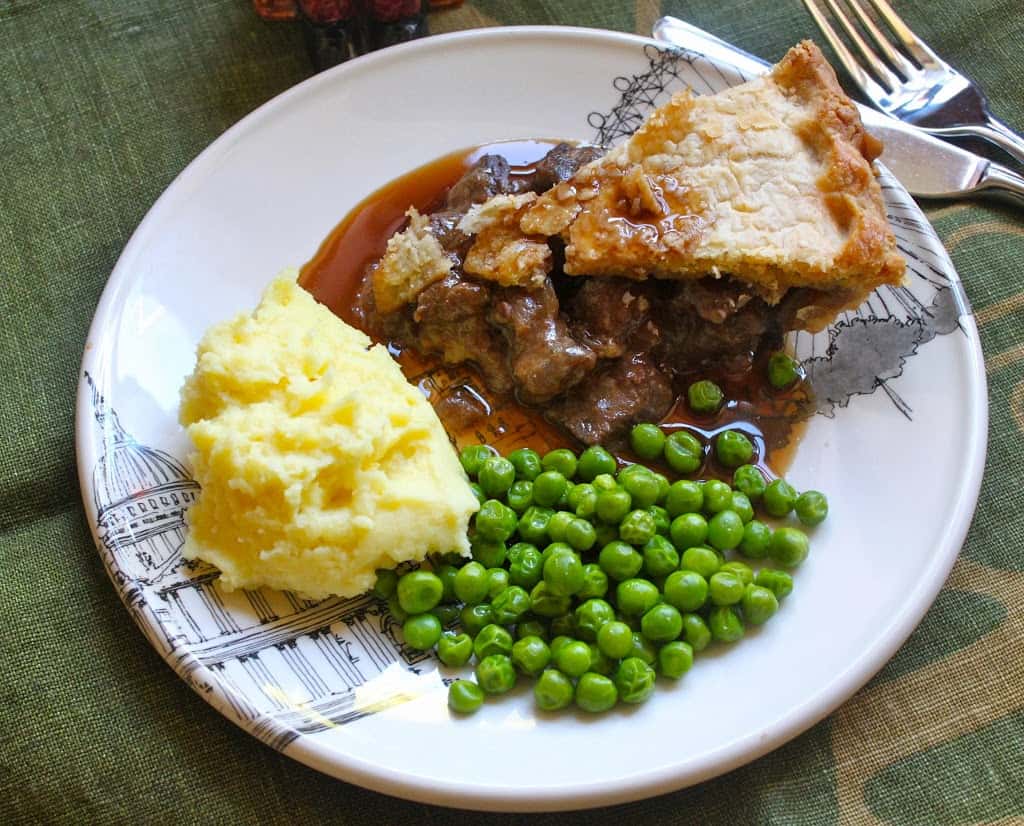 I know a few British recipes. I make sure to have varieties of meals on the table now and then. And whenever I feel like eating a quintessentially British meal, this traditional British steak pie is my go-to.
This recipe with stew beef is a very pleasing meal perfect for everybody. No, this is not a sweet pie filled with beef stew meat, but a savory pie filled with mouthwatering tender chunks of beef clothed in a flaky crust! Serve this best beef stew meat in a pie form with gravy, mashed potatoes, and peas.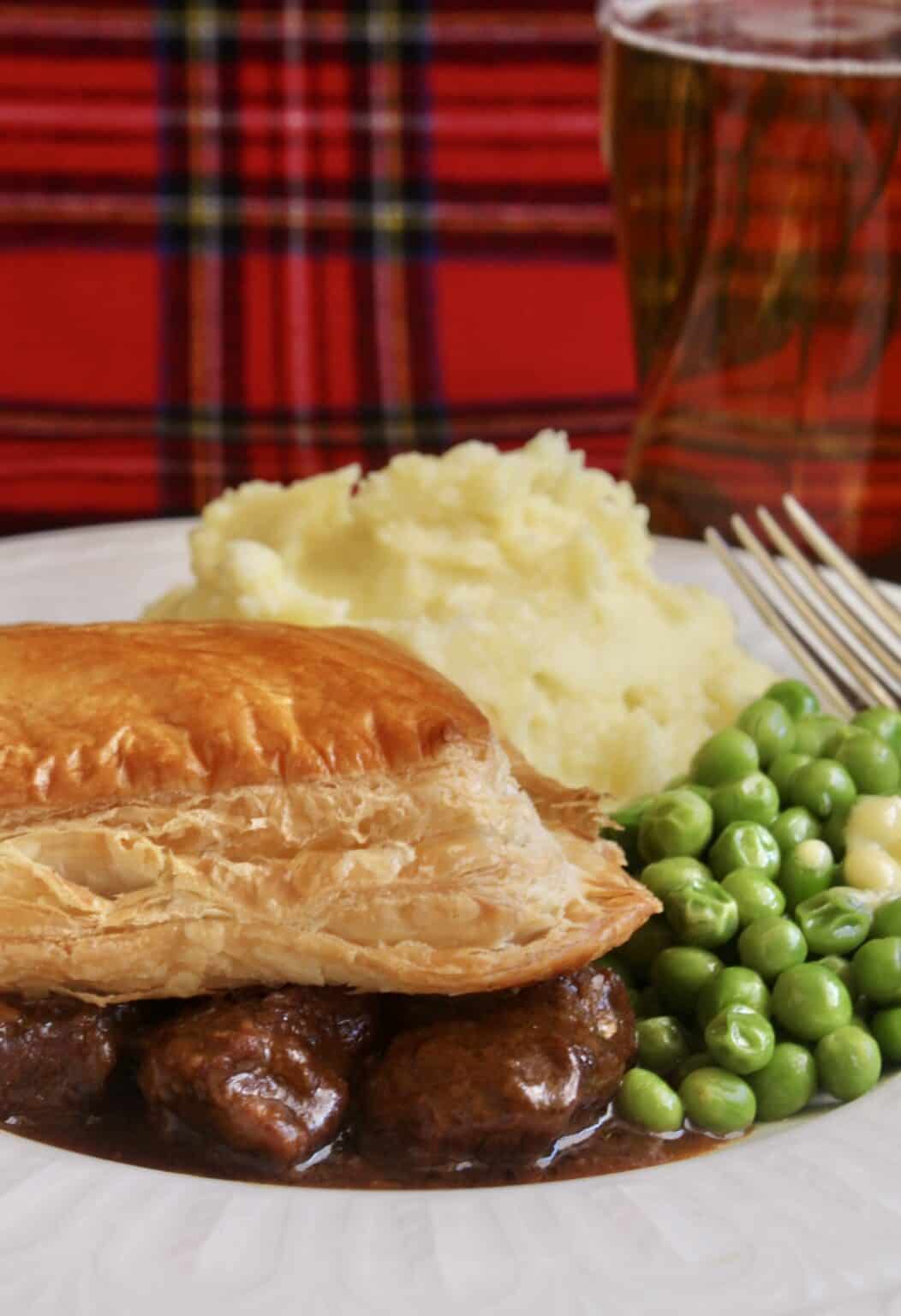 I miss Scotland! It is one of the best places I've traveled to. I spent one New Year there, where I learned about this Scottish Steak Pie. It is a classic stew steak recipe that everyone loves to enjoy all year round!
No pastry on the bottom, but only on top. You can also add sausages if desired to this beef stew meat recipe. It is a simple recipe with stew beef and onion with tasty gravy.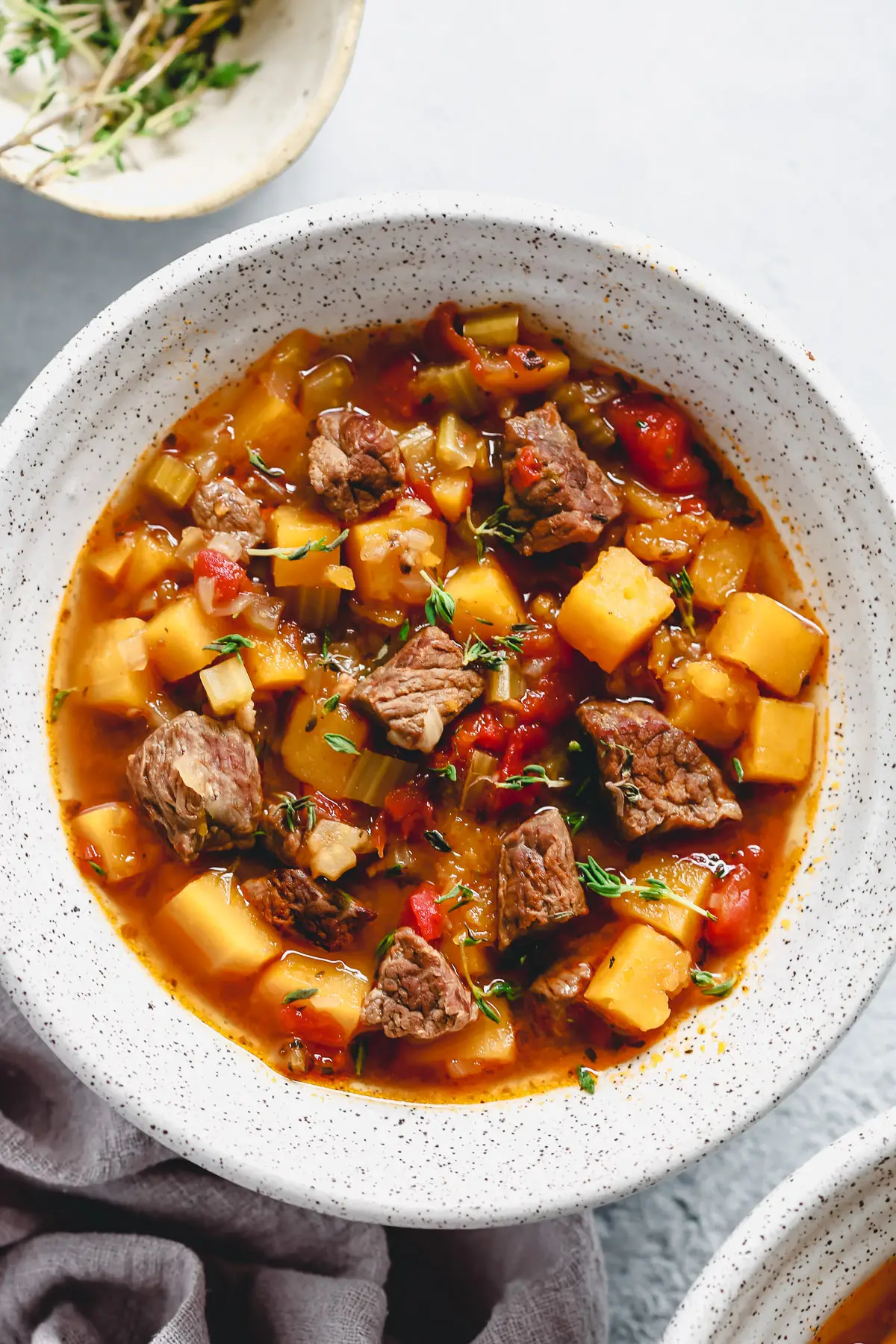 This is another Instant Pot recipe that you have to have in your rotation! Juicy and tender beef stew meat with loads of veggies in a rich and flavorful red broth. Another quick and easy weeknight dinner for busy days and moms.
Make this easy recipe with stew beef in your Instant Pot. No more simmering all day, and enjoy this hearty and filling vegetable beef soup in no time!

Fancy name, yet super easy to make. This Beef Bourguignon is a complete meal in one that always saves the day! Another great recipe with stew beef, vegetables, and starch.
You do not need any special equipment to make this beef stew meat recipe, just your trusty Instant pot, and a wooden spoon! Oh, wine! The trick is to use any red wine you enjoy drinking.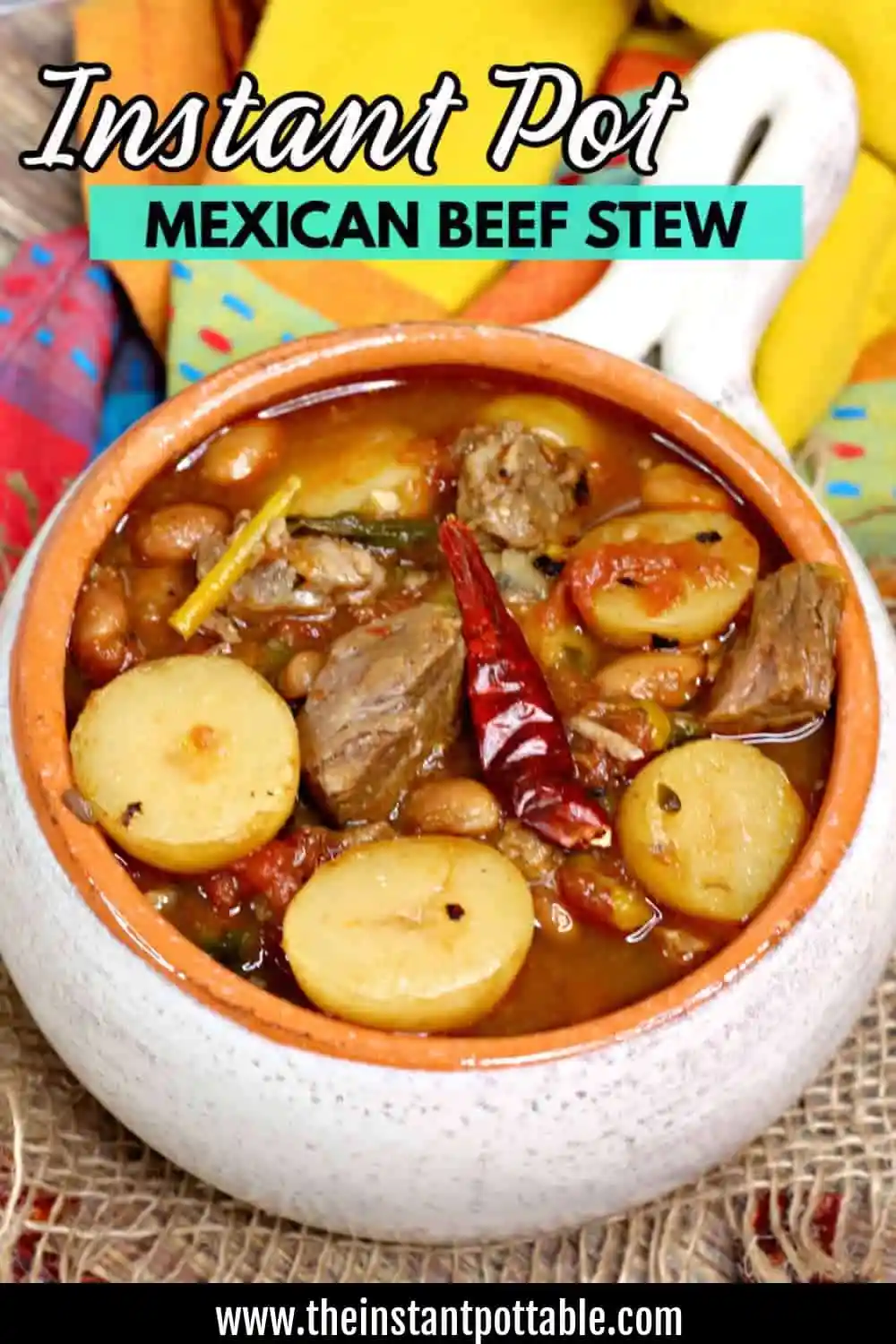 This Spanish beef stew meat recipe is a super tasty Instant Pot dish that you can easily make at home using a few simple ingredients. Meat stew recipes like this are always a must! It is a one-pot wonder perfect for busy and lazy days. Loaded with tender chunks of beef stew meat, vegetables, and starch.
Serve a big bowl of this delicious stew with serving rolls, biscuits, or other bread on the side for the perfect Mexican dish that your family will love!
Remember it later? You Like Those 25 Best Recipes Using Beef Stew Meat! Pin it to your favorite board NOW!
CHECK OUT THESE AWESOME, EASY RECIPES: