This recipe for cinnamon chicken is a quick, easy and delicious dinner idea that your whole family will love. It tastes so good that you might even want to make it for a family gathering or New Year party!
The recipe below is perfect for a chilly autumn evening. It contains the timeless flavors of cinnamon and honey, which are warming to the body and soul. Plus, it's healthy too, with ground chicken that is lean in fat and contains more than enough protein to satisfy your hunger!
There's nothing quite like a recipe to get your taste buds tingling. And this one is no exception!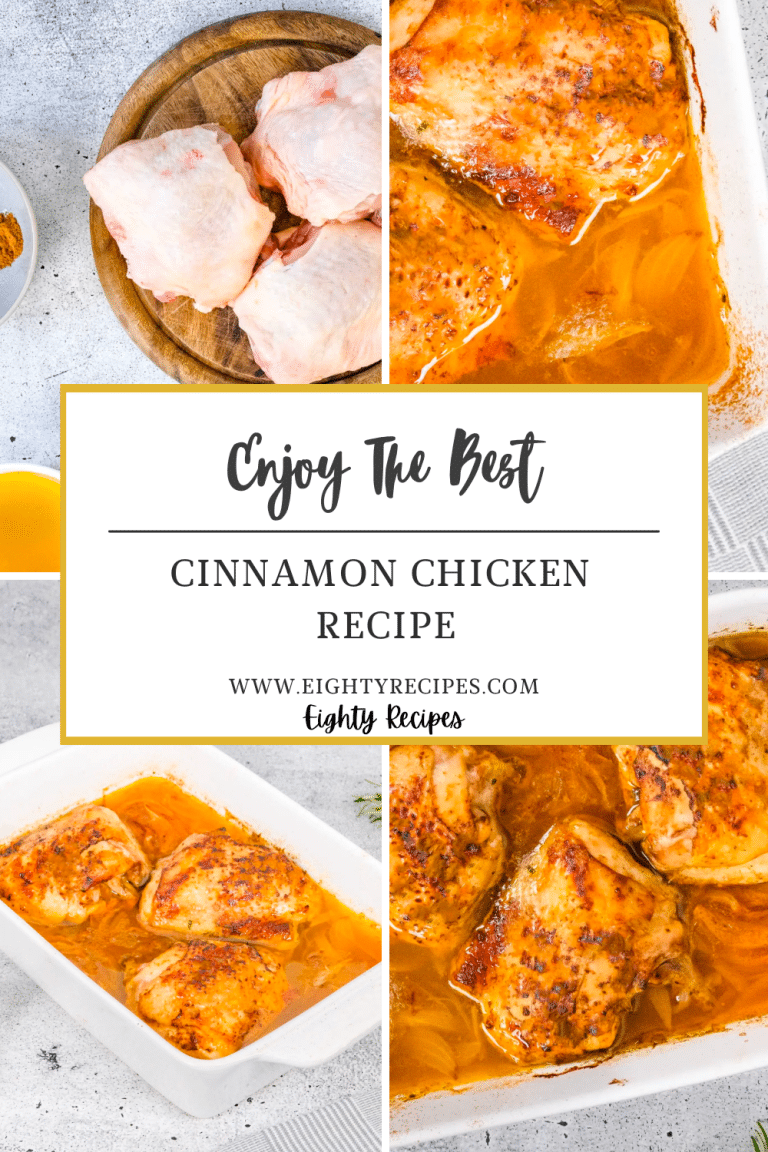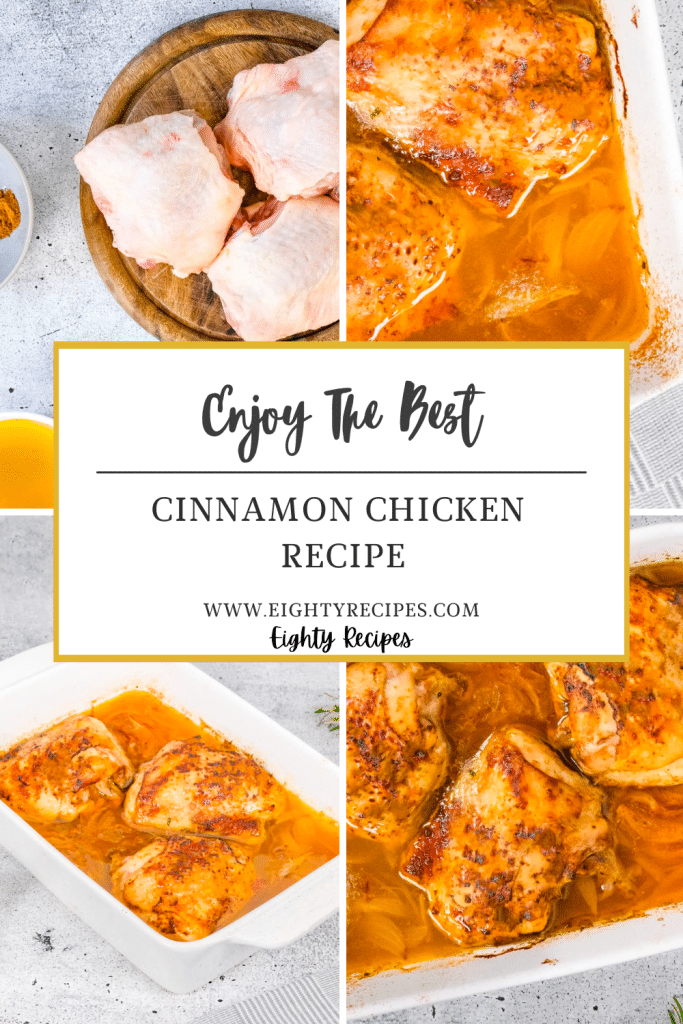 What is Cinnamon Chicken?
Cinnamon Chicken is a dish made with chicken that has been coated in a mixture of cinnamon and other spices, then fried or baked. The result is a crispy, flavorful chicken that can be served as an entrée or as part of a larger meal.
This dish originated in China but has become popular in other parts of Asia as well.
Taste of Cinnamon Chicken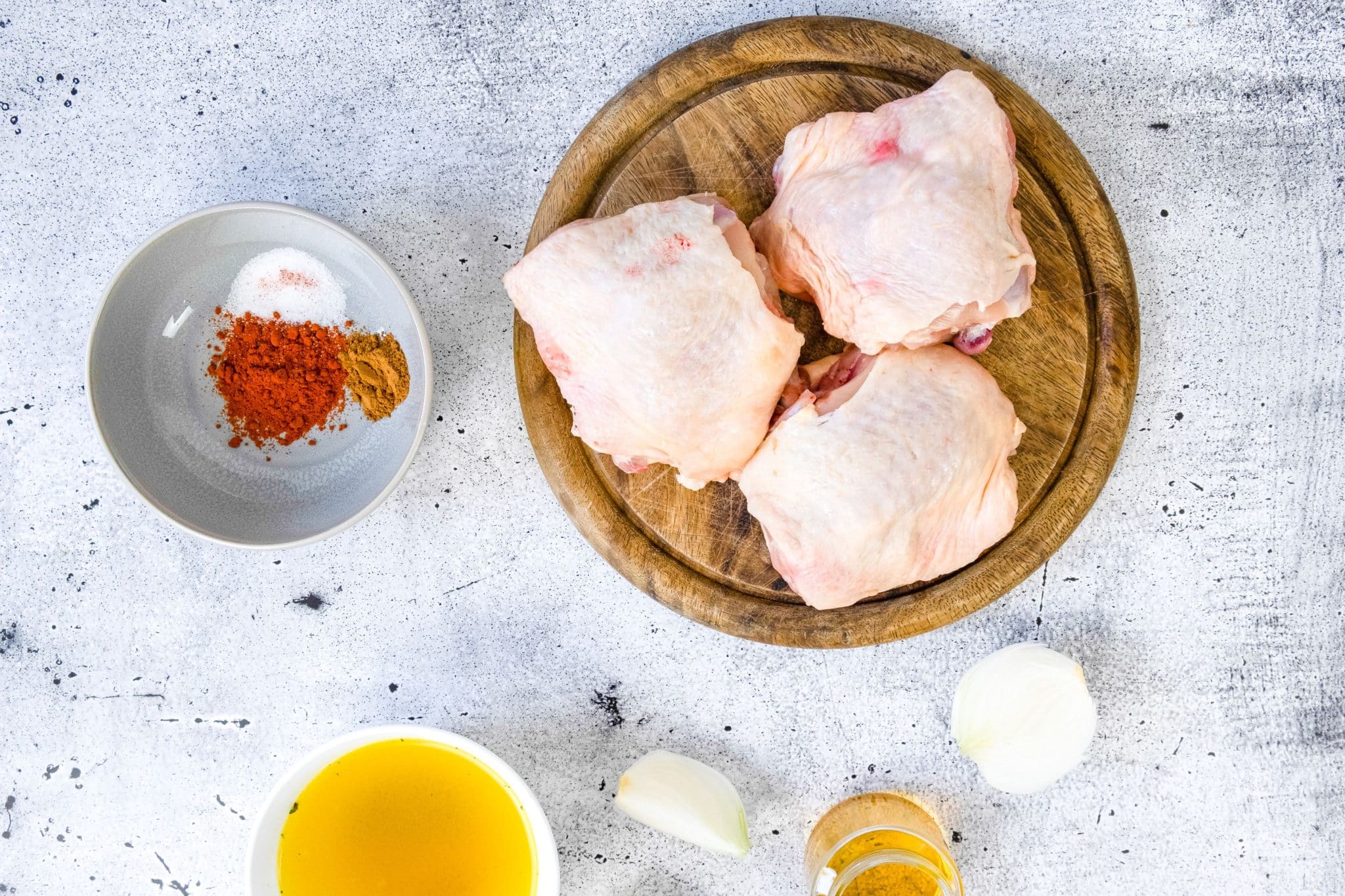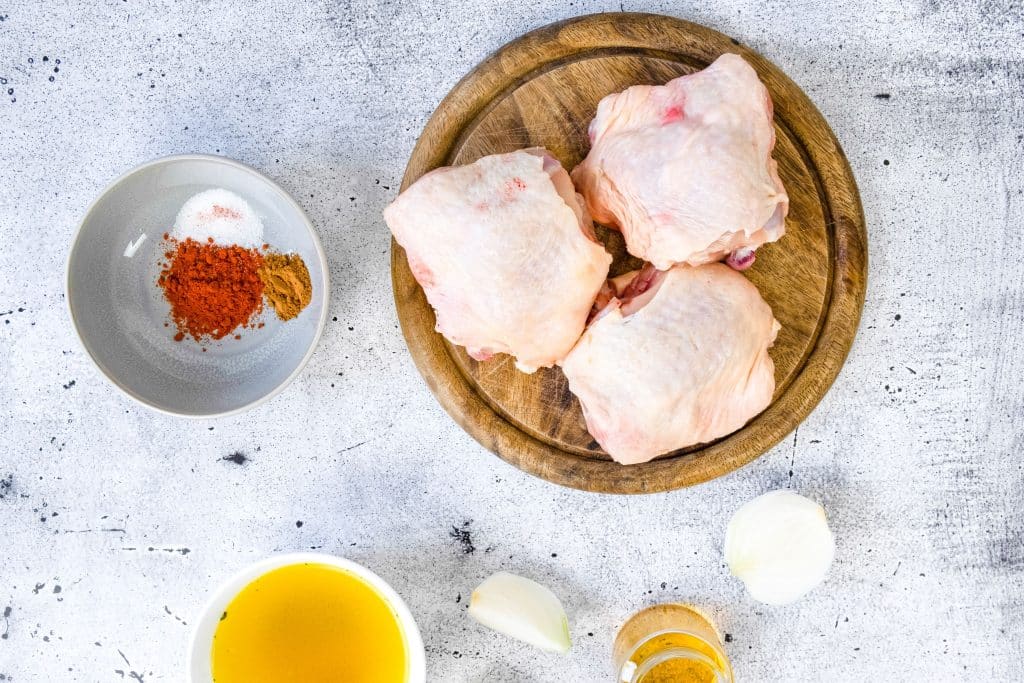 The Taste of Cinnamon Chicken is a mouthwatering dish that will have your taste buds begging for more. This dish is made with chicken that has been cooked in a blend of spices, including cinnamon, and then baked to perfection. The result is a juicy, flavorful chicken that is perfect for any occasion.
How to make chicken with cinnamon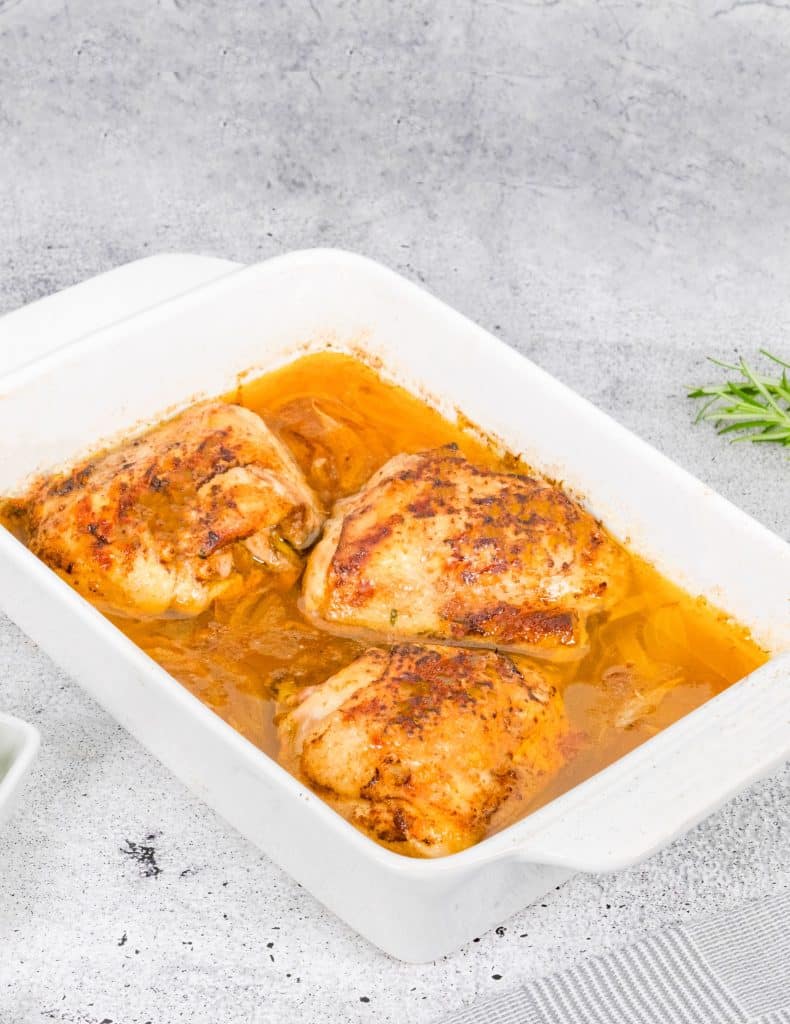 Here is how to make this yummy chicken recipe.
Preheat oven to 375 degrees F (190 degrees C).
In a small bowl, combine cinnamon, salt, pepper, and ground paprika.
Place chicken breasts in a 9×13-inch baking dish. Sprinkle with a spice mixture. (You can also use boneless chicken thighs)
Bake uncovered for 30 minutes.
Reduce oven temperature to 350 degrees F (175 degrees C).
In a small saucepan, heat honey or maple syrup and over low heat until just warm. Pour over chicken breasts.
Bake for an additional 30 minutes, basting frequently with honey mixture during the last 10 minutes of cooking time.
Cinnamon Chicken Variations: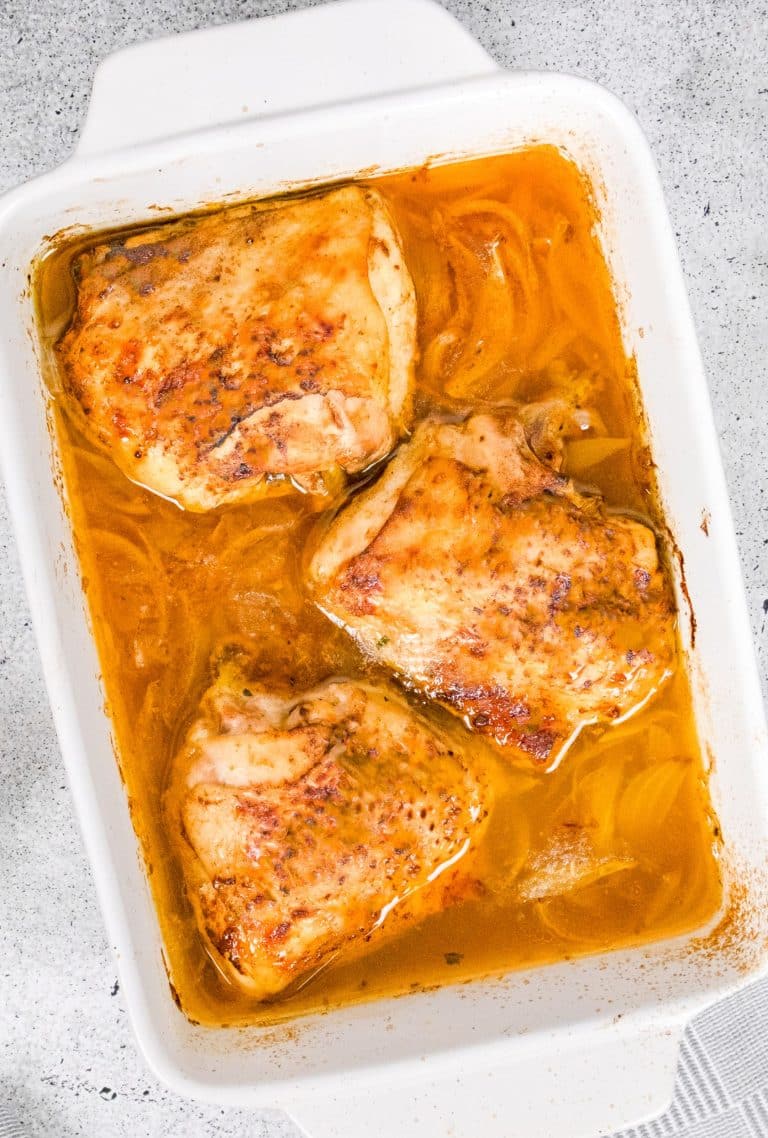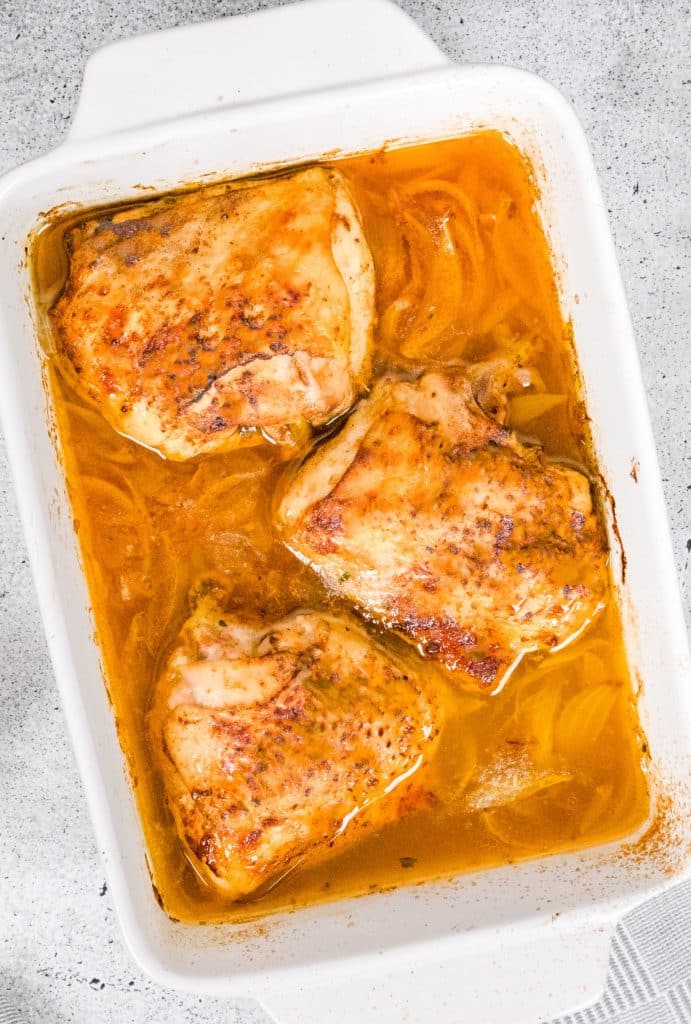 There are many ways to vary this recipe. For example, you could use different types of chicken, such as thighs or breasts. You could also change up the spices. Some other options include using different types of sugar, such as brown sugar or honey. You could also add some heat by including cayenne pepper.
Finally, you could change the cooking method, such as grilling or baking the chicken instead of frying it.
What to serve with Cinnamon Chicken Recipe?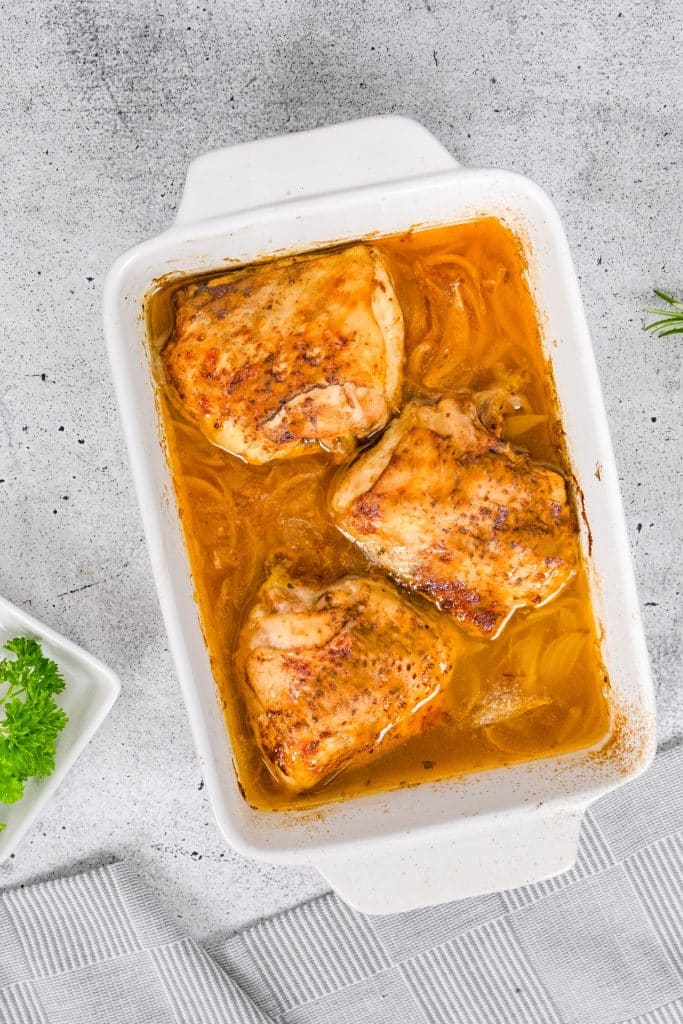 There are a few different sides that go great with this Cinnamon Chicken recipe. First, you could try pairing it with some roasted potatoes. Cut up some Yukon gold or red potatoes into bite-sized pieces, toss them with olive oil and sea salt, and roast in a 400-degree oven for 20-25 minutes.
Another option is to serve this chicken over a bed of rice. You could use white rice, brown rice, or even wild rice. Just cook the rice according to the package directions and then top it with the chicken.
If you're looking for a vegetable side dish, green beans would be a great choice. You could either steam them or roast them in the oven. To roast them, just toss them with a little olive oil and sea salt and roast in a 400-degree oven for 10-15 minutes.No matter what sides you choose to serve with this Cinnamon Chicken recipe, it's sure to be a hit!
Make ahead of time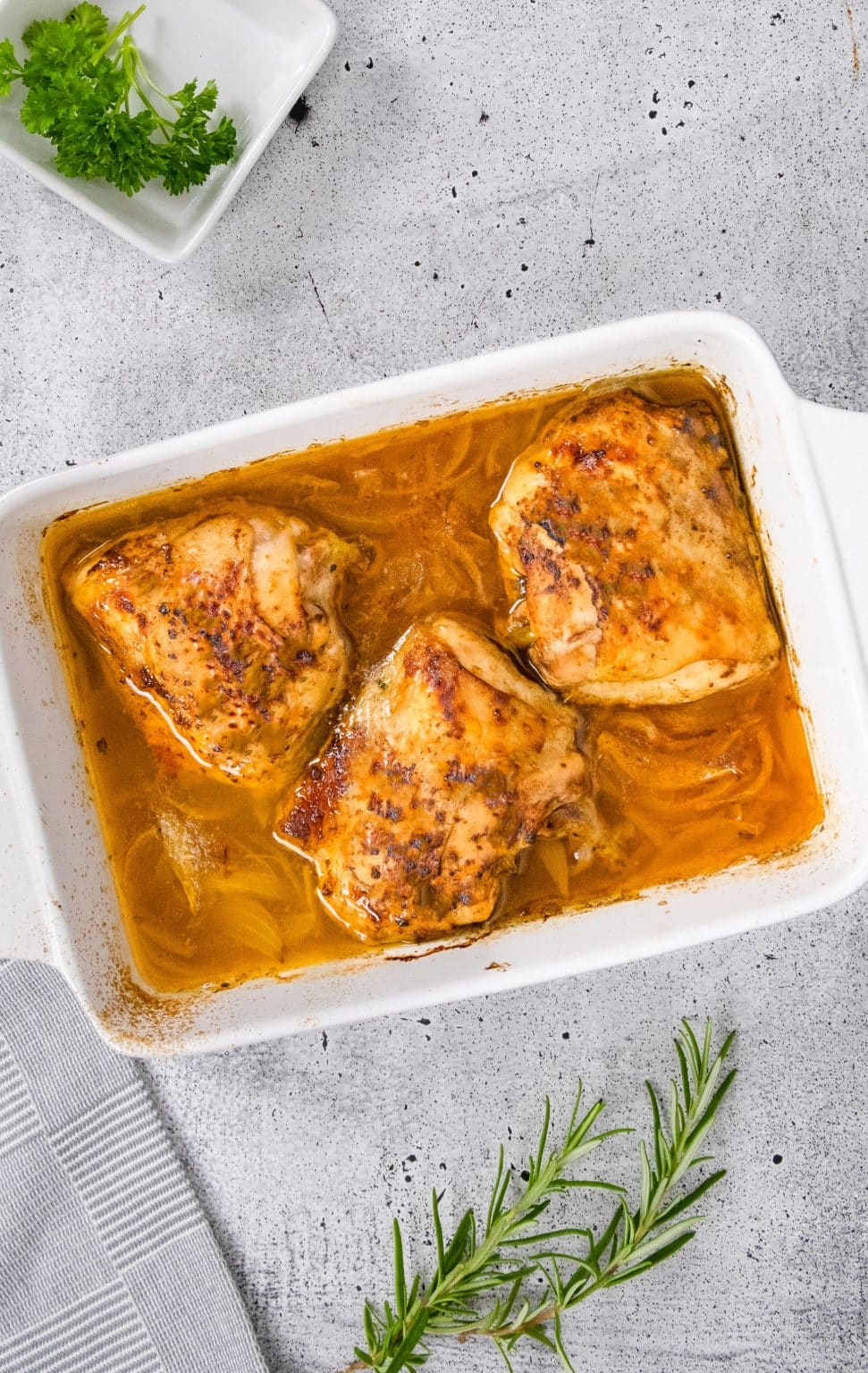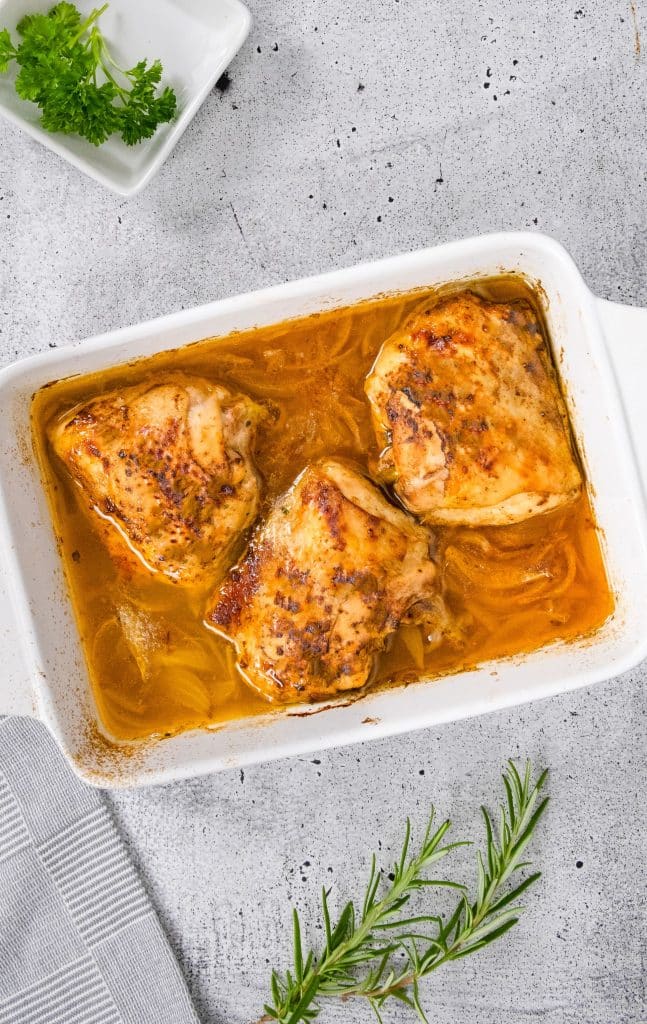 Planning ahead and making some of your meals in advance can save you a lot of time and stress during the week. This make-ahead cinnamon chicken recipe is the perfect meal to prep ahead of time. Simply cook the chicken breasts in a lightly spiced cinnamon and paprika sauce, then allow them to cool before storing them in the fridge. When you're ready to eat, simply reheat the chicken and enjoy!
How to keep it warm and fresh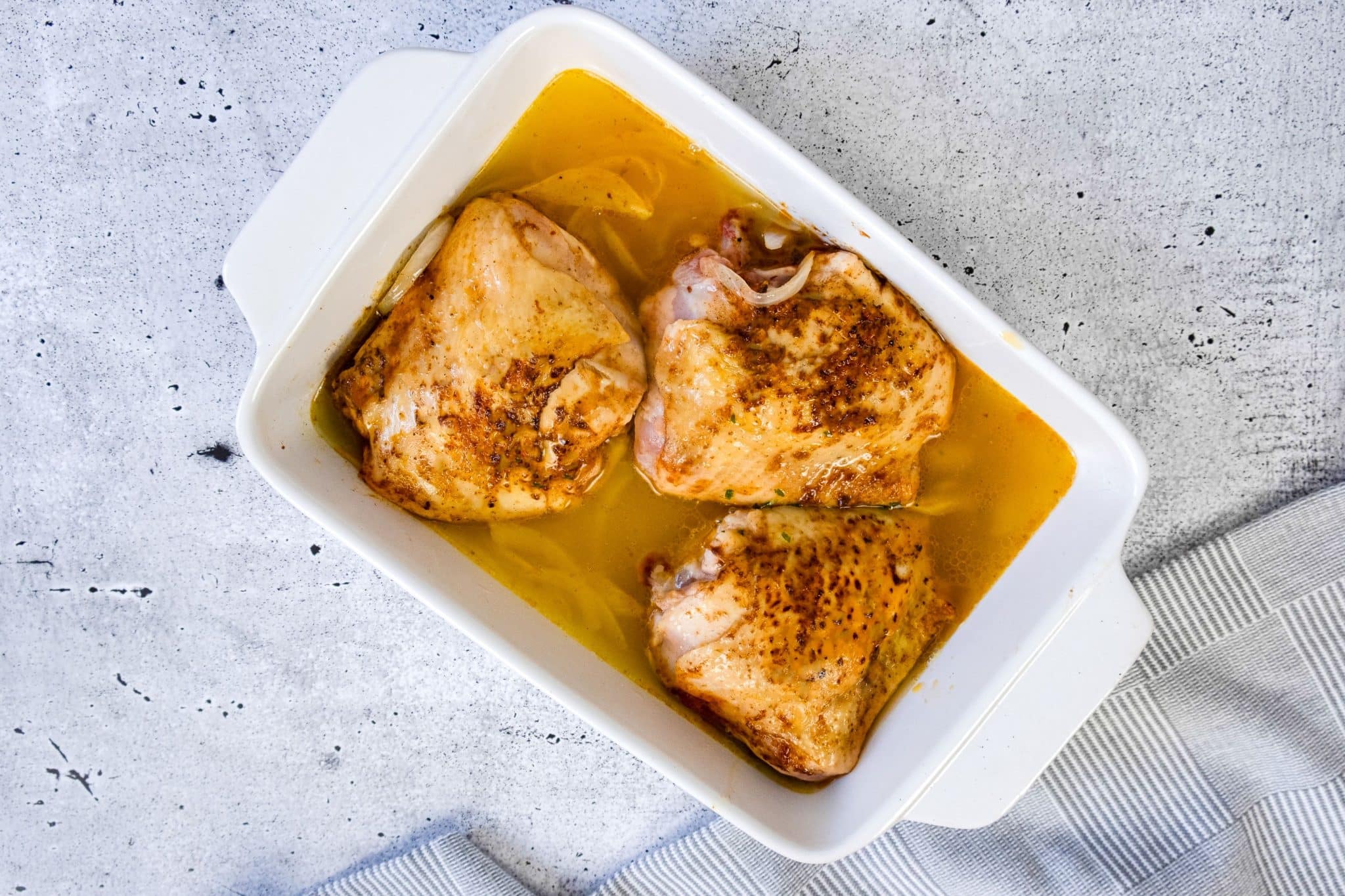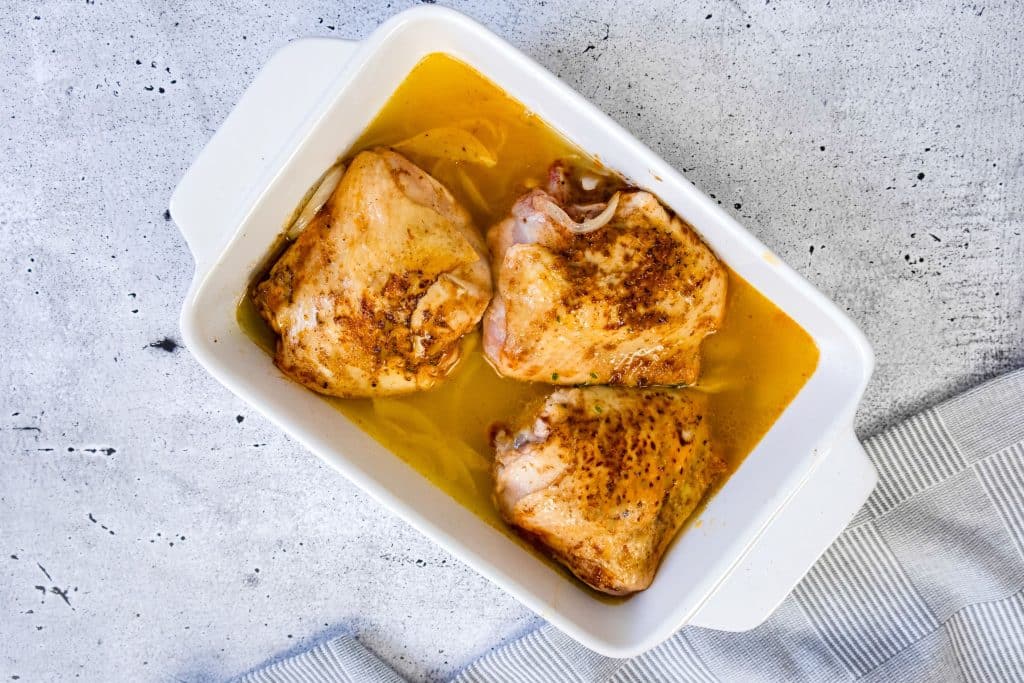 The key to keeping this dish warm and fresh is to cook the chicken properly so that it doesn't dry out. Here are some tips on how to do this:
1. Preheat your oven to the correct temperature before cooking the chicken. This will help ensure that the meat cooks evenly and doesn't dry out.
2. When cooking the chicken, be sure to baste it regularly with the juices from the pan. This will keep the meat moist and prevent it from drying out.
3. Once the chicken is cooked, allow it to rest for a few minutes before serving. This will help keep the juices in and make sure that your dish is nice and warm when you serve it.
Is it healthy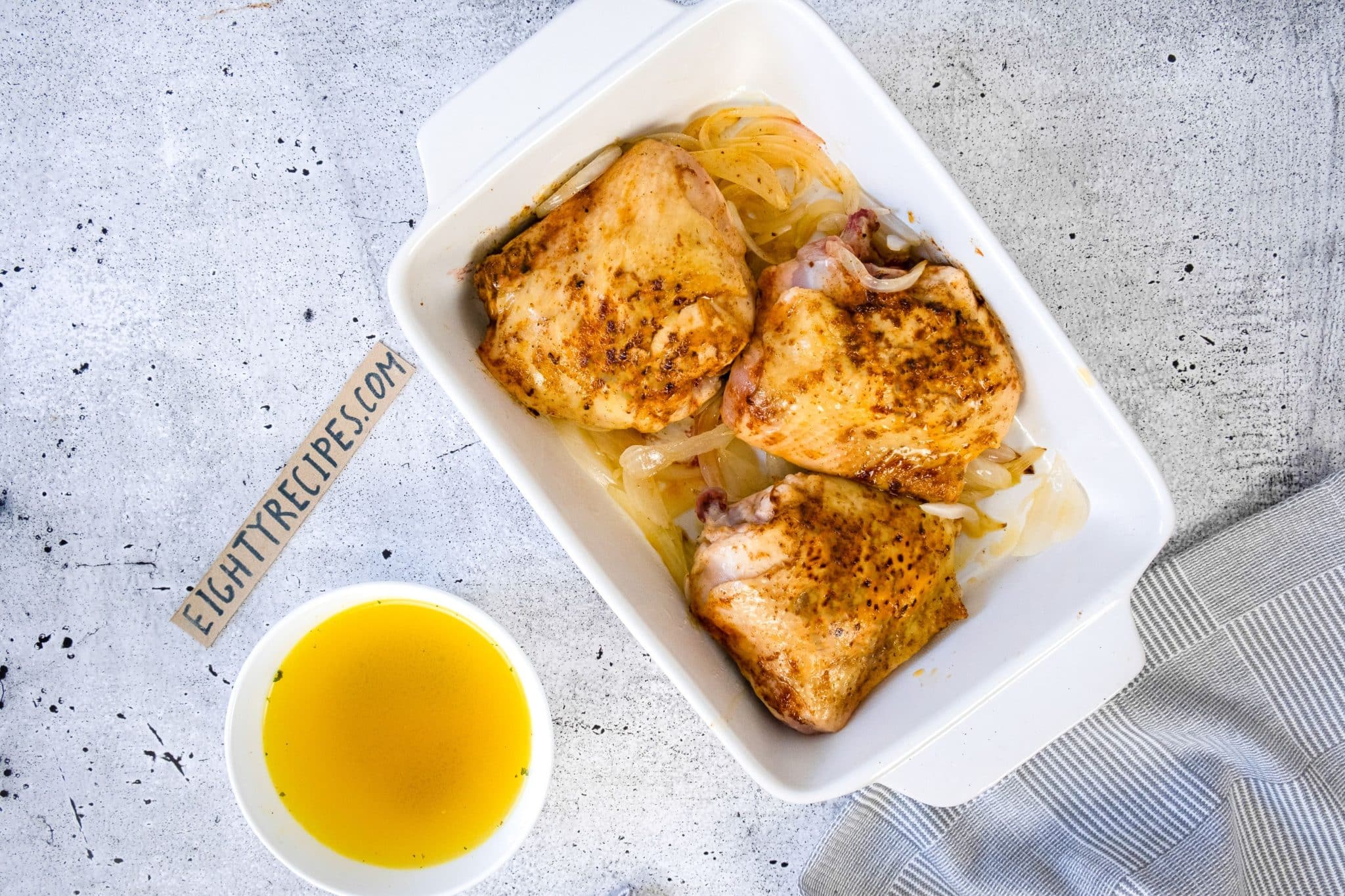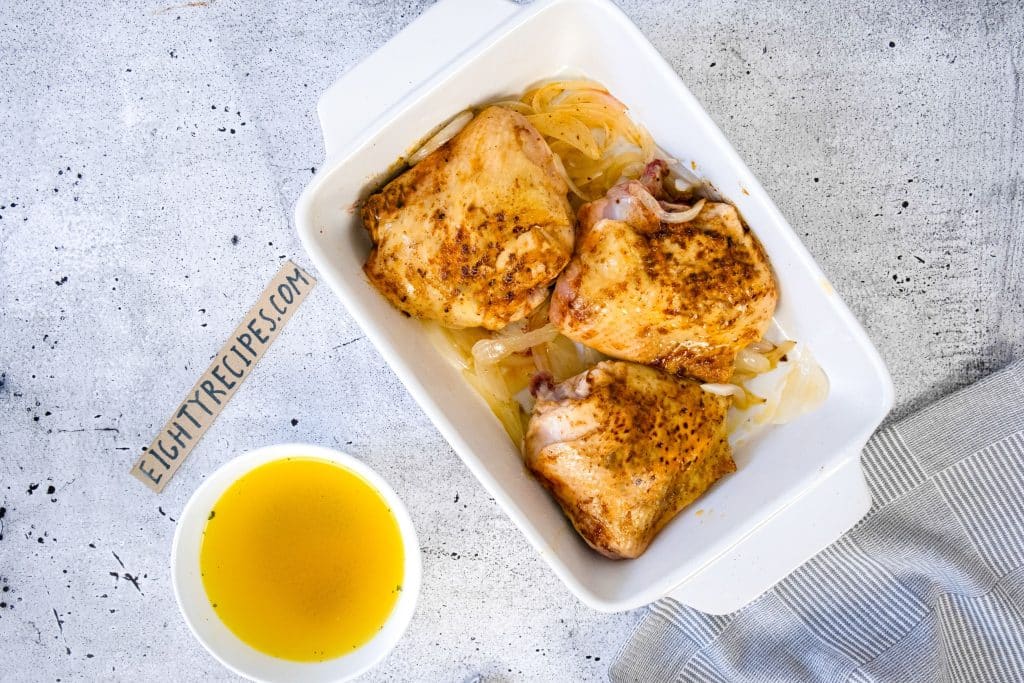 When it comes to whether or not the cinnamon chicken is healthy, there are a few things to consider. First, chicken is generally considered to be a healthy food. It is a good source of protein and low in fat. However, the way that the chicken is prepared can make a big difference in how healthy it is.
For example, if the chicken is fried in oil, it will absorb more fat and calories and become less healthy. On the other hand, if the chicken is baked or grilled, it will retain more of its healthy nutrients.
The second thing to consider is the addition of cinnamon to the chicken recipe. Cinnamon has been shown to have some health benefits, including reducing inflammation and blood sugar levels. However, it is important to remember that cinnamon is still a spice and should be used in moderation. Too much cinnamon can actually have negative effects on your health.
So, overall, cinnamon chicken can be considered healthy if it is prepared in a healthy way and consumed in moderation.
Expert Tips: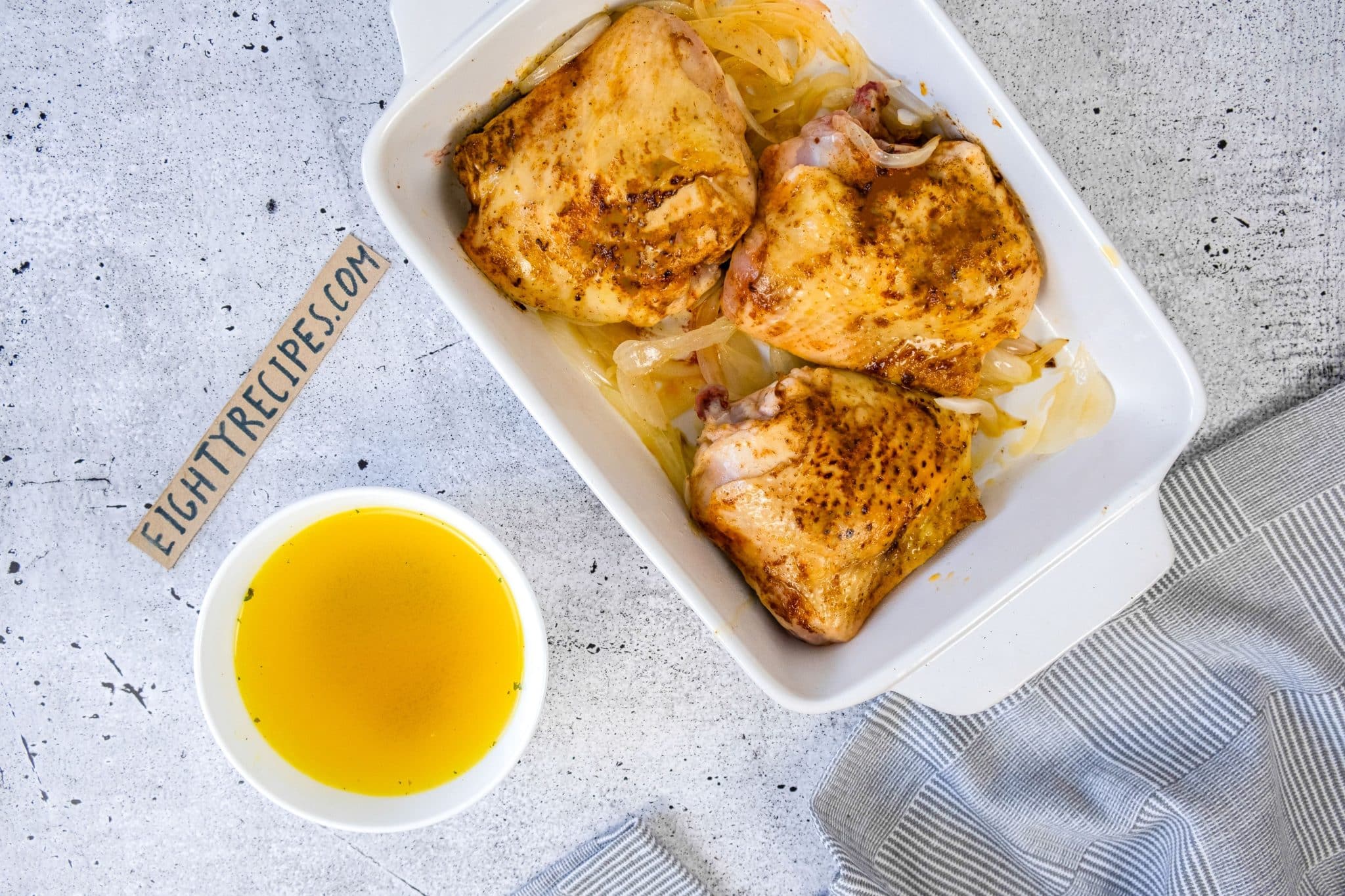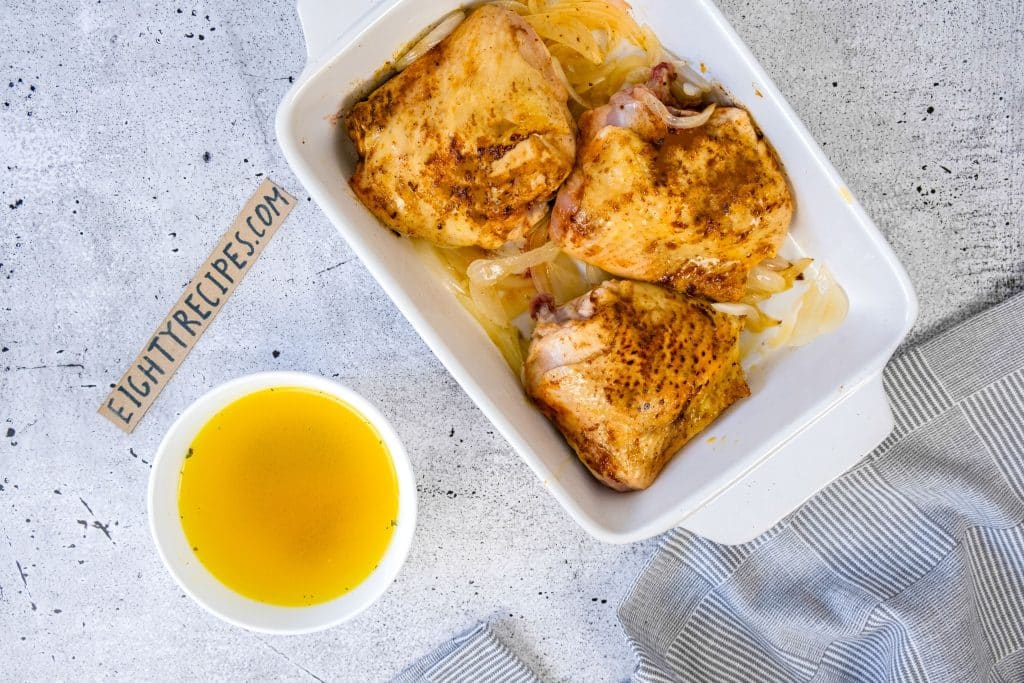 Here are some expert tips for making a delicious recipe for Cinnamon Chicken:
1. Be sure to use boneless, skinless chicken breasts for this recipe. They cook quickly and evenly, resulting in juicy, flavorful chicken.
2. To get the most flavor out of your cinnamon, use ground cinnamon instead of cinnamon sticks. Ground cinnamon will also help the spice disperse more evenly throughout the dish.
3. Use freshly ground pepper.
4. Don't overcook your chicken! Chicken breasts should be cooked until they reach an internal temperature of 165 degrees Fahrenheit. Any longer and they'll dry out and become tough.
5. Let your chicken rest for a few minutes after cooking before slicing it. This will help prevent it from drying out.
6. Serve your Cinnamon Chicken over rice or quinoa for a complete meal that's both healthy and satisfying
Check out the printable recipe below and let me know what you think about This Cinnamon Chicken Recipe (comments below).
To receive our daily recipes you can follow us on Facebook, Pinterest, and Instagram.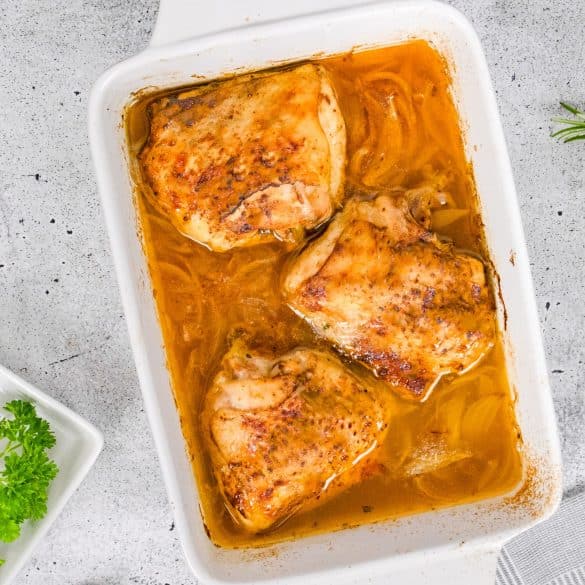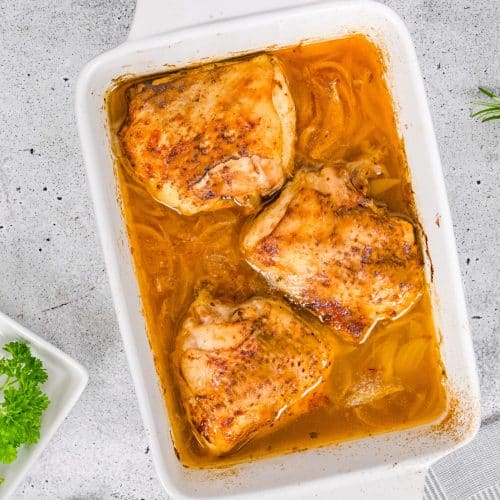 Cinnamon Chicken Recipe
Enjoy the perfect combination of sweet and savory with our Cinnamon Chicken recipe — a family favorite for sure!
Ingredients
6

chicken thighs bone-in and skin on

1

tbsp

olive oil

1

sweet onion peeled

cut in half, and sliced

1

tsp

ground cinnamon

1

c.

250ml chicken broth

1

tsp

ground paprika

1

tsp

honey or maple syrup

Salt and black pepper to taste
Instructions
Prepare the oven. Preheat it to 400 degrees F/200 degrees C/gas 6.

In a skillet, saute the onions until soft. To a baking dish, transfer the onions.

Cook the chicken for about 2 to 3 minutes on each side until browned. Transfer the chicken when done on top of the onions in the baking dish, skin side up.

Whisk the cinnamon with paprika, salt, pepper, honey (or maple syrup), and chicken broth until well combined, then pour this over the chicken.

Place in the preheated oven and bake for about 30 to 35 minutes or until the internal temperature of the chicken reaches 165 degrees F or 74 degrees C and the juices run clear.
Notes
1. Sear the chicken until browned before adding it to the baking dish. This step will ensure a more flavorful cinnamon chicken.
2. The chicken is done once its internal temperature reaches at least 165 degrees F or 74 degrees C when tested using a meat thermometer.
3. This dish is great to pair with steamed broccoli, roasted carrots, or canned green beans.
4. You can also serve this dish with rice, couscous, potatoes, or quinoa.
5. If you have leftover chicken, toss them with leftover couscous, rice, or quinoa and drizzle with a vinaigrette (mixture of ⅓ c. cider vinegar, ⅓ c. honey, 1 tsp ground cinnamon, 1 tsp dry mustard, ½ tsp salt, ¼ c. canola oil) to make a flavorful salad.
6. For a more budget-friendly alternative, you can use a whole chicken and cut them yourself. For this recipe, use the thighs, legs, and wings, then set aside the breasts for another use.
7. You can easily make chicken broth by saving the chicken bones. Place the chicken bones into a bag and freezer. To make a chicken broth, fill a stockpot with bones, leftover veggie ends, and water, then let this simmer.
Weight Watchers Points: 8 Blue Plan SmartPoints in one serving.
Nutrition
Calories:
343
kcal
Carbohydrates:
6
g
Protein:
24
g
Fat:
24
g
Saturated Fat:
7
g
Polyunsaturated Fat:
5
g
Monounsaturated Fat:
10
g
Trans Fat:
0.1
g
Cholesterol:
142
mg
Sodium:
283
mg
Potassium:
381
mg
Fiber:
1
g
Sugar:
4
g
Vitamin A:
284
IU
Vitamin C:
3
mg
Calcium:
30
mg
Iron:
1
mg
Frequently Asked Questions:
Why my chicken is dry?
If you're wondering why your chicken is dry, there are a few possible explanations.
First, make sure you're using fresh chicken. The old chicken will be more likely to be dry.
Second, check the cooking time. the overcooked chicken will also be dry.
Third, make sure you're using enough moisture when cooking the chicken. Chicken breasts especially can dry out quickly, so adding some broth or other liquid to the pan can help prevent that.
Finally, keep in mind that dark meat will always be moister than white meat. So if you're looking for extra moistness, opt for thighs or drumsticks instead of breasts.
Can I eat this for lunch?
If you're looking for a delicious and easy recipe to make for lunch, look no further than this Cinnamon Chicken dish. Made with just a few simple ingredients, this dish is healthy and full of flavor. Plus, it's quick to make and can be easily tailored to your own personal taste.
CHECK OUT THESE AWESOME, EASY RECIPES: