Are you looking for Party food ideas? The time for your party is finally here and you're struggling to figure out what food you should make. You know it needs to be a good mix of traditional food, comfort food, and healthy options but don't know where to start. Well, this list of 30 recipes will definitely help!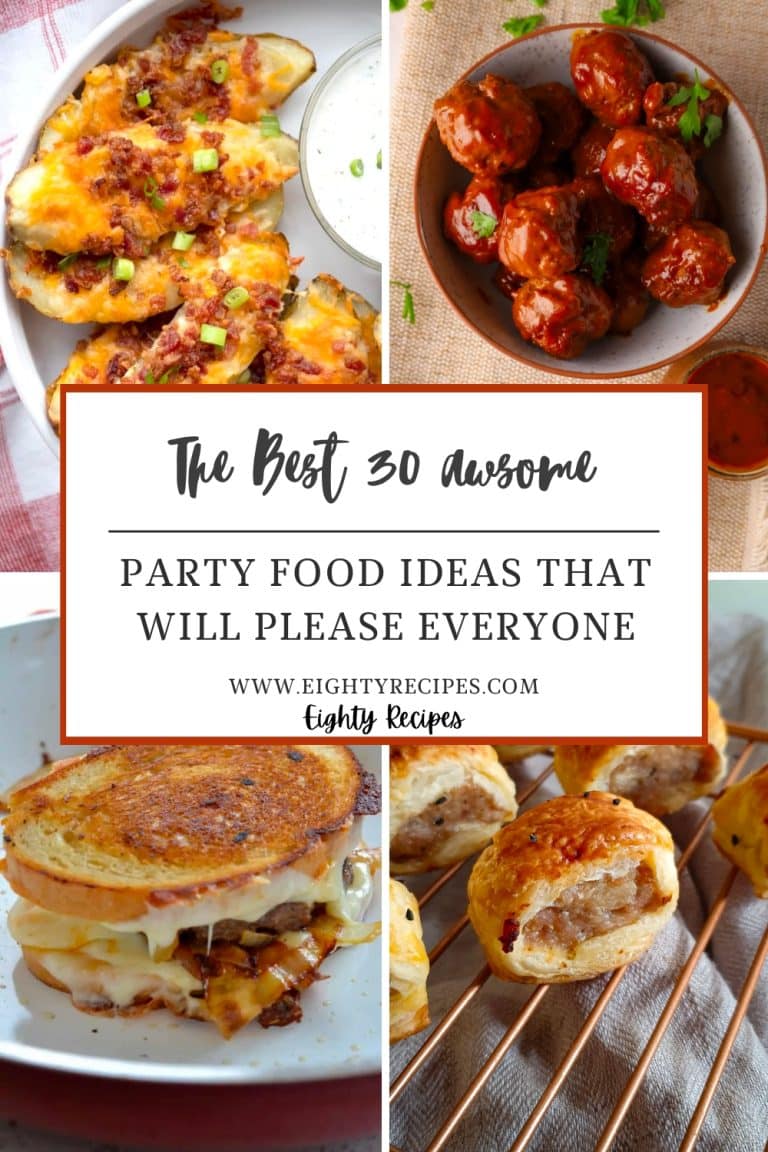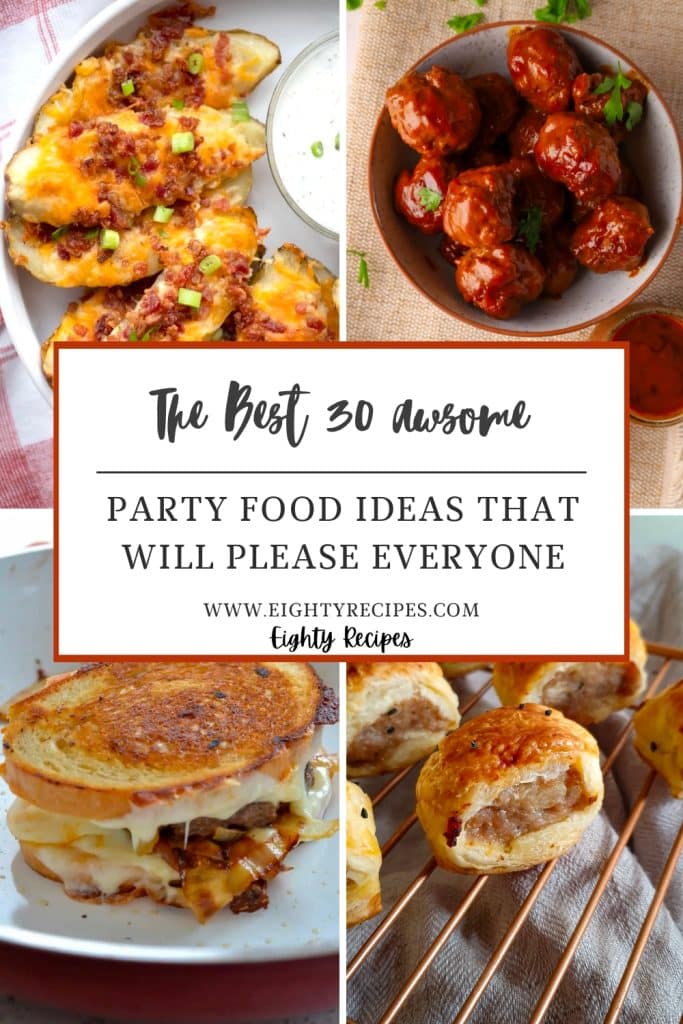 When it comes to party food, there are a few things you should keep in mind. First, you want to make sure that you have enough food to feed everyone at the party. Second, you want to make sure that the food is tasty and will please everyone's taste buds. And lastly, you want to make sure that the food is easy to eat so that people can enjoy themselves without having to worry about making a mess.
With these things in mind, let's take a look at some awesome party food ideas that will please everyone:
Here is a list of 30 ideas for food for a party: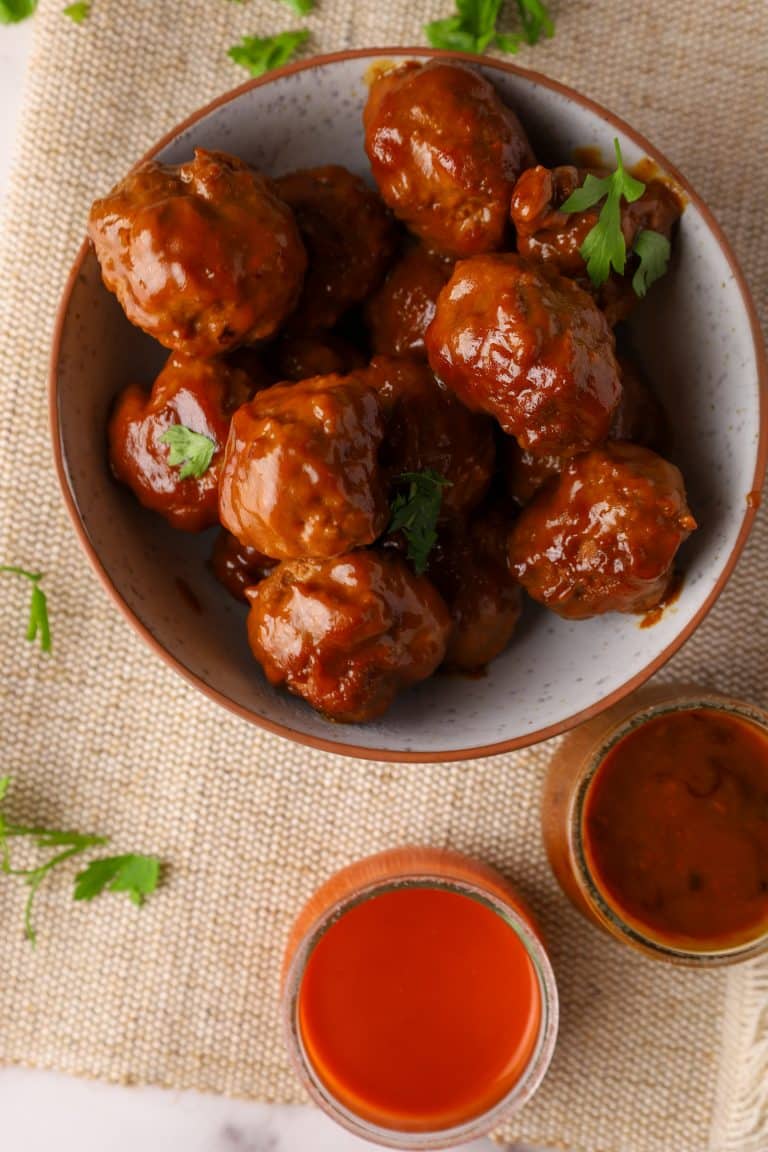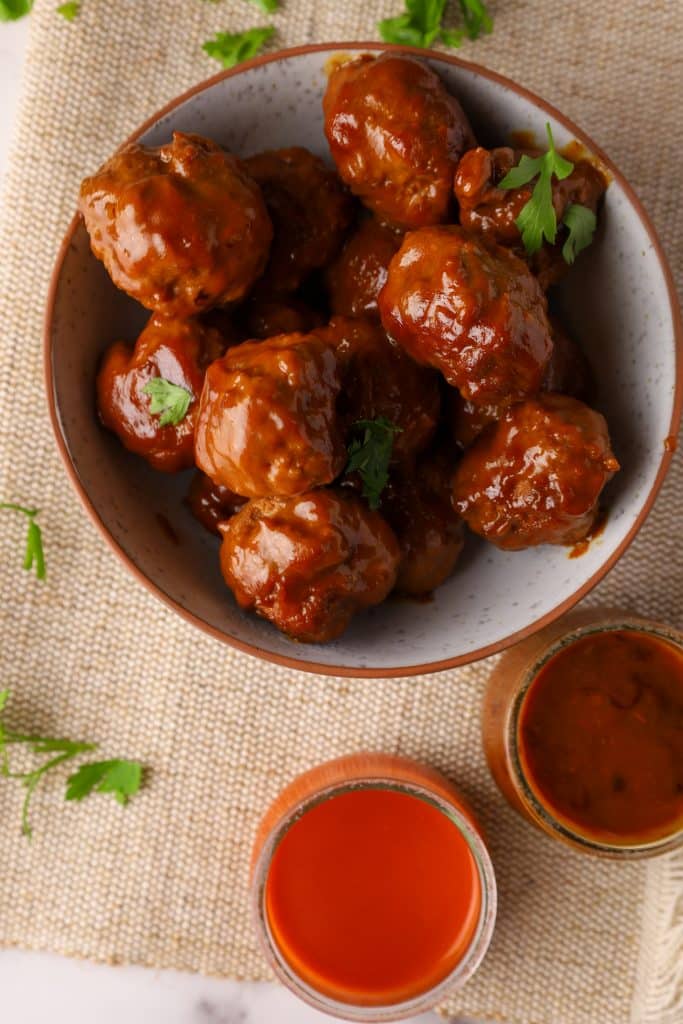 If you're having a party, these honey mustard and teriyaki meatballs are the way to go. They're great appetizers or they can be served with pasta or rice as the main course.
Turkey Meatballs are a crowd favorite, These oven-baked or slow-cooker turkey meatballs are tender and juicy and can be served with either marinara sauce and mozzarella cheese, or brown gravy and mashed potatoes for a tasty family meal.
Have you ever had a recipe that is so easy and delicious that you can't believe you didn't think of it yourself? These ham and cheese sliders are just such a recipe. You can make them for yourself on the fly, or you could whip up several batches to share with friends and family.
This Greek dip recipe is a party-hosting dream, easy and delicious. Dips are one of my favorite appetizers to serve at parties because they're easy to make, can be customized to your liking, and always taste great.
We don't usually think of bread as being an ingredient in a dish, but this garlic bread is the exception. This easy-to-make recipe is what you want to make for your next dinner party or family gathering!
Baked potato toppings can be so much more than just butter and sour cream. This loaded baked potato skins recipe is a classic appetizer that is perfect for game day, parties, or your next movie night. They're crispy and fully loaded with just a hint of garlic, loaded with cheese, bacon, and scallions.
These sweet and savory sausage rolls are a crowd-pleasing appetizer or main dish. I especially love them for an easy dinner because they're quick to prepare, don't require much work to get the dough ready, and can be served at room temperature while you put a pot of rice on the stove.
These mini pork sausages are smothered in a sweet, tangy, slightly spicy BBQ brown sugar sauce and warmed in the slow cooker. They're perfect for Christmas Eve.
Chocolate Chip Cookie Cups are quite a mouthful to say. But, these little cups of joy are much easier to make than you think. A perfect, quick dessert for parties when you have so much to do. Give them a try!
This is a recipe for barbecued dry-rubbed chicken. This dish is a well-known "Southern" dish and originated in the United States. The original recipe combined old-fashioned American barbecue with French cuisine, similar to " barbacoa" recipes in Mexico.
French Bread Pizza is a quick, easy, and delicious dish that takes just a few minutes of prep time. It's perfect for a buffet party. This recipe can be made with whatever toppings you have on hand.
You are organizing a party? Marry Me Chicken is a dish that can be served as either an appetizer or a main dish. Your guests will rave about the elegant and creamy sauce, and won't know that it's made from frozen vegetables.
When you think "quick and easy dinner or snack," what's the first thing that comes to mind? For me, it's usually a beef quesadilla. I love how versatile it is – brown some ground beef, add in veggies and cheese for flavoring (it can be anything from tomatoes to onions to peppers), wrap it up in a tortilla and throw it in the oven for 5 minutes. It's delicious every time!
Looking for a new way to make steaks that will be an instant family favorite? This Skillet Bourbon Steak Recipe with Creamy Bourbon Sauce is the perfect dish! The recipe is both easy and delicious.
The pineapple teriyaki sauce is sweet, tangy, and slightly spicy. You can use chicken breast or thigh for this recipe – whichever you prefer. Either way, it's an easy 30-minute dinner recipe for those busy weeknights. Serve on a bed of steamed rice with a side of veggies. The whole family will love it!
The Classic Patty Melt is a delicious, hearty sandwich that's perfect for lunch or dinner. Top it off with a piece of toasted rye bread and this burger will go down in history as one of the best patties you've ever tasted!
I love snacks that are easy to make and healthy enough to eat as-is. These Crispy Baked Zucchini Chips are the best for party food ideas: they're made in one bowl, take less than 5 minutes to prep, and are so addictively crunchy!
Mashed potatoes are a favorite party side dish. Make them even better by mixing in your favorite flavorings, such as bacon and cheddar cheese! It's the perfect way to use up leftover mashed potatoes for your next party, and they're not hard to fry up.
Looking for delicious party food ideas, an easy appetizer,s or a main dish? These Slow Cooker Honey Garlic Meatballs are the perfect dish! All you have to do is add the frozen meatballs to your slow cooker and pour on a simple sauce made with honey, garlic, and soy sauce. This recipe is so easy and ready in only 2 hours.
If you're looking for a quick and easy meal, this one is perfect. Baked shrimp is the perfect starter dish that can be paired with a variety of side dishes to make a complete meal.
Chinese dumpling recipes are perfect when you want a dish that is filling, flavorful and quick to make. What takes many hours in the kitchen can be accomplished in just half an hour if you know what to do!
Stay warm and cozy with this delicious dish. From easy-to-make ingredients it is a healthy, comforting Mexican chicken casserole recipe that is perfect for a busy weeknight dinner.
It is the perfect time of year to get a little more creative with the ingredients in your pantry. In this recipe, we've created a Vegan Lemon Pasta using a few simple ingredients, and ready in just 10 minutes. It couldn't be easier and it is budget-friendly too.
Indian butter chicken is a classic recipe that's often served in restaurants. However, it's easy to make vegan butter chicken at home with this recipe! It's made with chewy marinated tofu pieces cooked in a spiced tomato creamy sauce.
Koreans love corn. It is a more popular vegetable here than broccoli or cauliflower. In America, we like to grill it or put it in a salad. Koreans are more creative with their corn, and they have come up with a "cheesy" version that is delicious and very easy to make.
If you're looking for a quick and delicious lunch, these Chicken Ranch Wraps will meet all of your expectations! Made with bacon, cheese, and ranch dressing, these wraps are simple to prepare.
This lemon blueberry bread is such a great snack or dessert to have lying around your house this time of year. The recipe doesn't take long to make and you could even whip it up on the weekend or for breakfast in the morning. You will need ingredients like eggs, butter, sugar, red food coloring, milk, and a bit of flour.
Who doesn't love steak bites? It's a delicious, filling protein that packs a lot of flavors. This recipe is not just any recipe for steak bites, though. Adding sweet potatoes and peppers to the mix takes these from good to great!
Bacon-wrapped Little Smokies, a classic cocktail smokie wrapped in smoky bacon and coated with a spicy brown sugar rub, is no doubt one of the most addicting appetizers ever created. These are not just any cocktail smokies–they are wrapped in bacon! Delicious and easy to make, they will soon be your go-to party food.
Deviled eggs for a party? Here is the best recipe for deviled eggs that you'll ever need! This classic deviled egg recipe goes back to the roots of this tradition with a creamy filling using mayonnaise and mustard. The eggs are boiled, peeled, and cut in half before they're mixed with the other ingredients and served on a bed of real parsley.
Conclusion:
After reviewing all of the awesome party food ideas above, it is safe to say that there is something for everyone! No matter what your guests' dietary restrictions or preferences are, you can find a delicious and satisfying option on this list. So go ahead and get planning – your next party is sure to be a hit with these amazing eats!
CHECK OUT THESE AWESOME, EASY RECIPES: