Instant Pot Pork Chops Recipe: This recipe for pork chops is tender and juicy, with a slightly crispy outside. It's quick and easy to prepare, and you only need a few ingredients.
This recipe "Instant pot Pork Chops" is easy to follow and cooks in about 30 minutes. If you want to get dinner on the table quickly, this one is for you!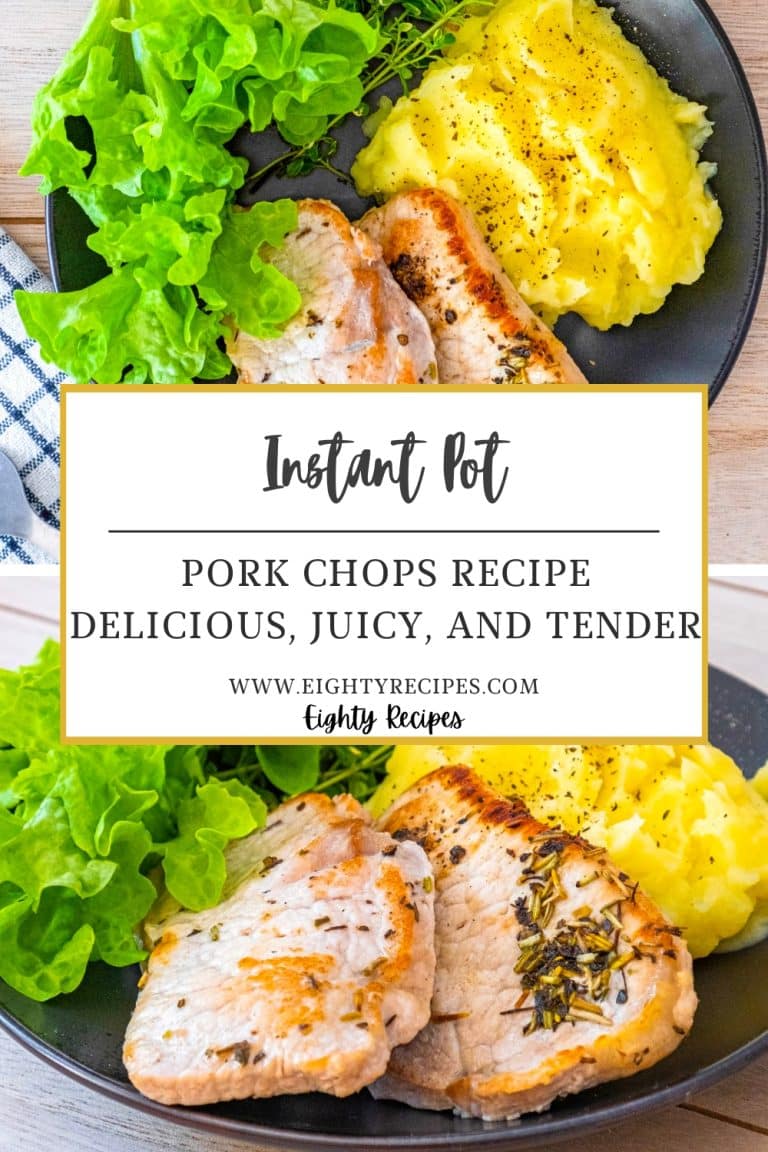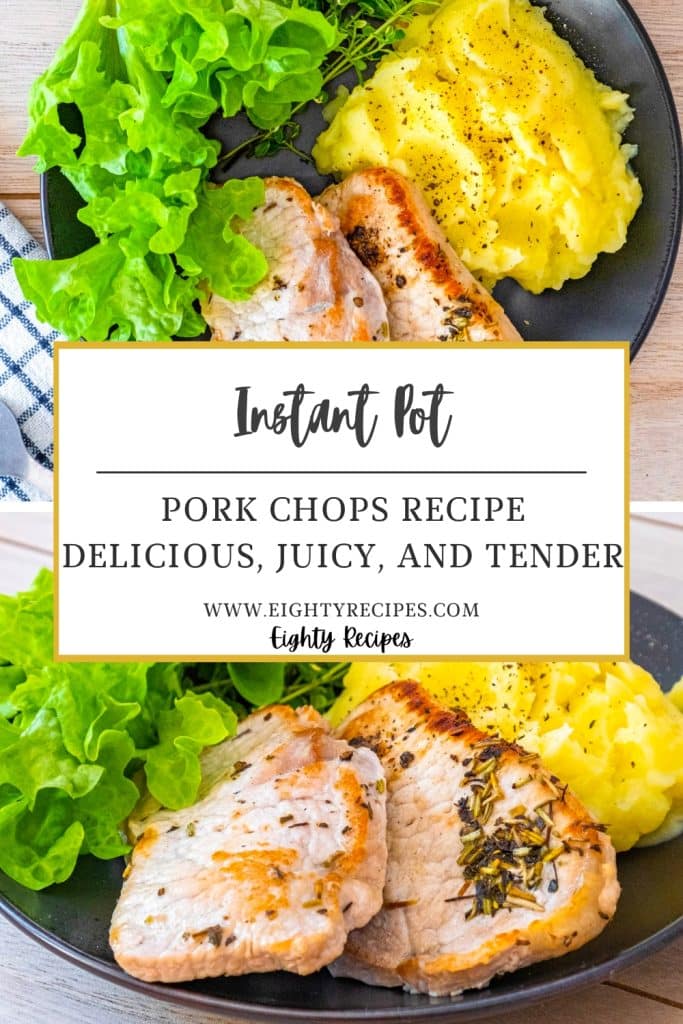 What is Instant Pot Pork Chops
Pork chops are a delicious and easy-to-make meal, and they're even better when cooked in an Instant Pot. This pork chop recipe is made with boneless pork chops, but you can also use bone-in pork chops if you prefer. The Instant Pot cooks the pork chops quickly and evenly, resulting in juicy, flavorful pork chops that are sure to be a hit with your family and friends.
Taste of Instant Pot Pork Chops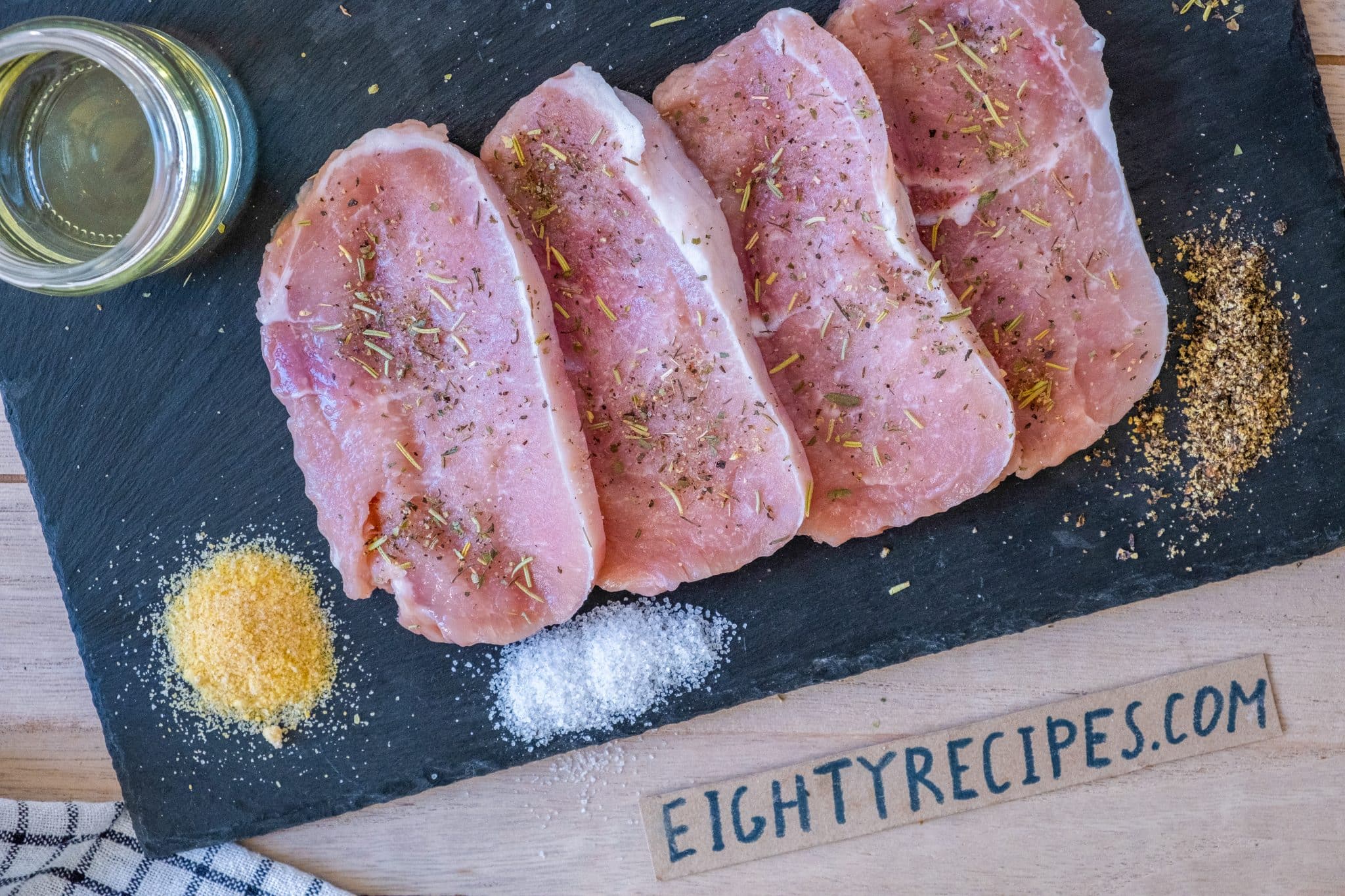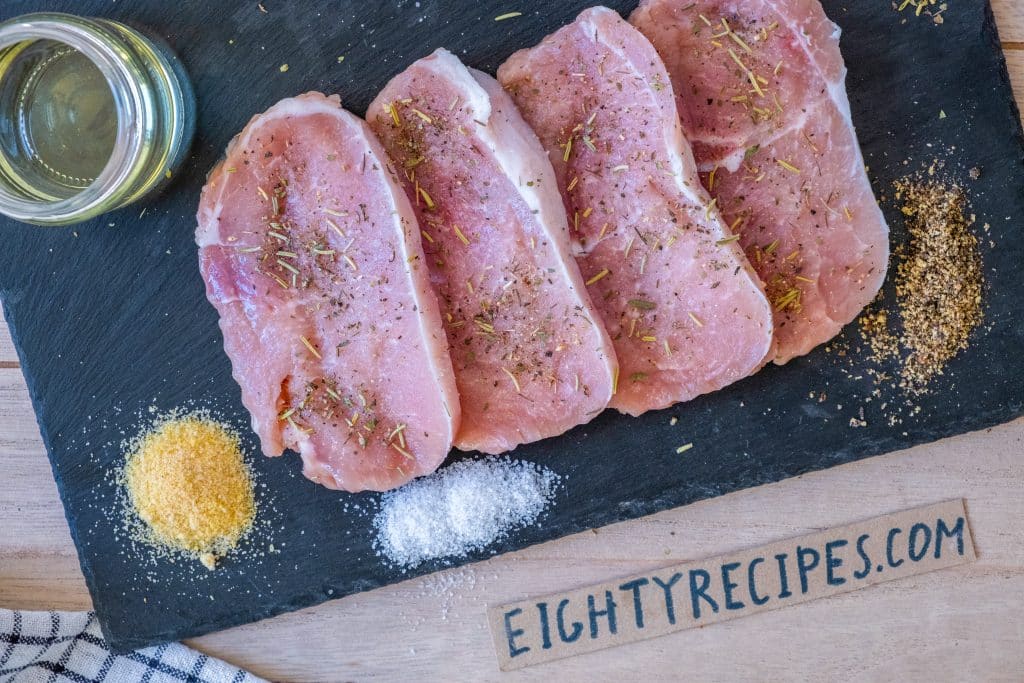 Pork chops are versatile and delicious cuts of meat that can also be used in a variety of cooking methods. When cooked properly, they are juicy and full of flavor. This Instant Pot pork chops recipe is an easy and delicious way to cook pork chops.
The Instant Pot pressure cooker cooks the pork chops quickly and evenly, resulting in perfectly cooked pork chops every time. And, because the Instant Pot seals in all the flavors, the pork chops are infused with the deliciousness of the garlic-herb sauce.
How to make frozen pork chops instant pot
One of the best things about cooking with an Instant Pot is that you can cook frozen food without thawing it first. This is a great time saver, and it's especially handy when you forget to thaw meat for dinner. Pork chops are one of the best meats to cook from frozen in an Instant Pot. They cook evenly and quickly, and they come out moist and flavorful.
Start by seasoning pork with Italian seasoning, garlic powder, salt, and pepper. Set aside
Now take an instant pot and add cooking oil to it and add pork chops in the pot.
To cook frozen pork chops in an Instant Pot, start by adding 1 cup of water to the pot. Then, add your frozen pork chops to the pot. Cook on high pressure for 8 minutes per inch of thickness.
For example, if your pork chops are 1 inch thick, cook them for 8 minutes. If they're 2 inches thick, cook them for 16 minutes.
Once the pork chops are cooked through, let the pressure release naturally for 5 minutes, then quickly release any remaining pressure. When the pressure is released, carefully remove the lid and transfer the pork chops to a plate or cutting board.
Serve immediately with your favorite side dish.
How do you keep thin pork chops from drying out?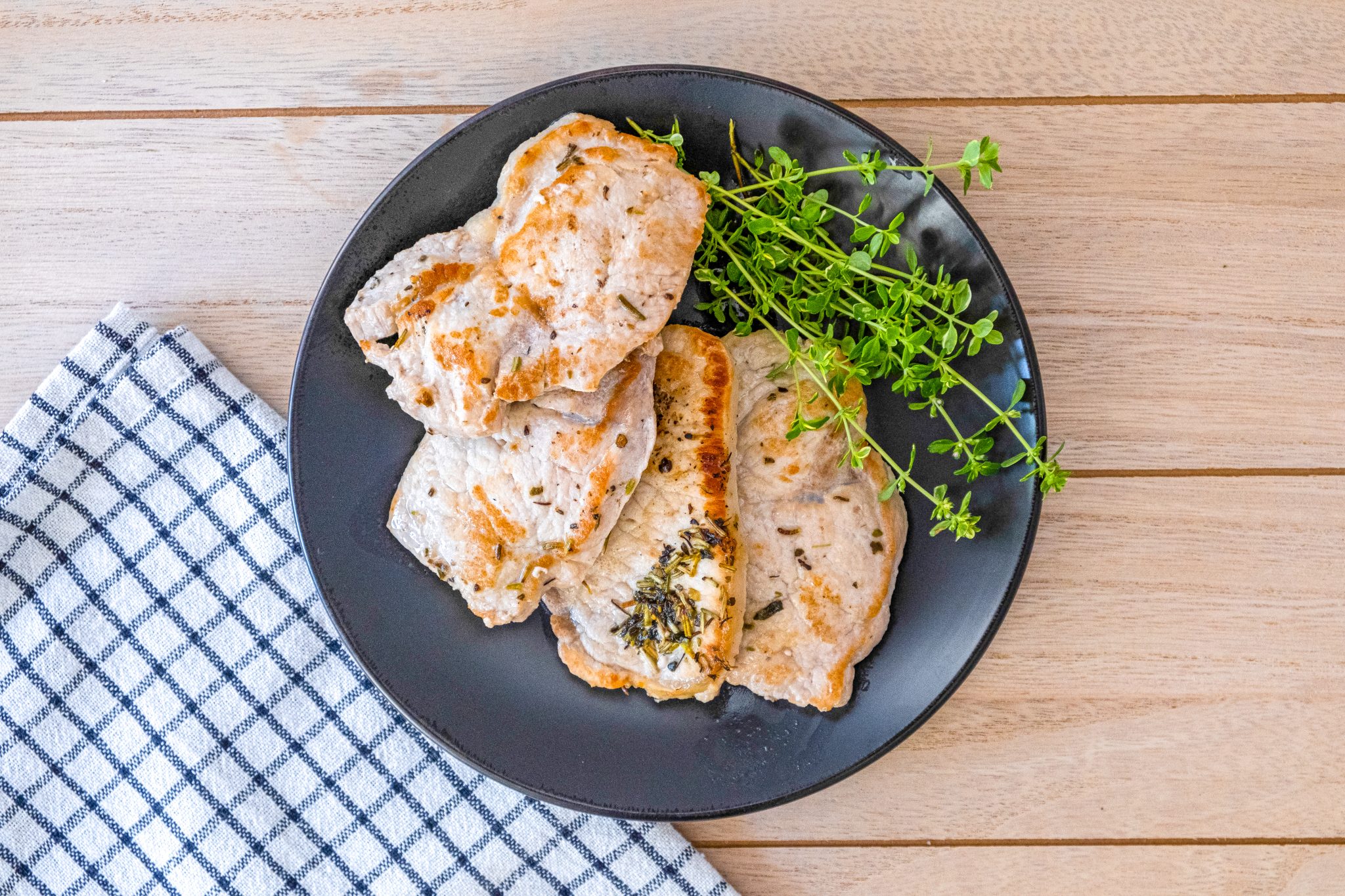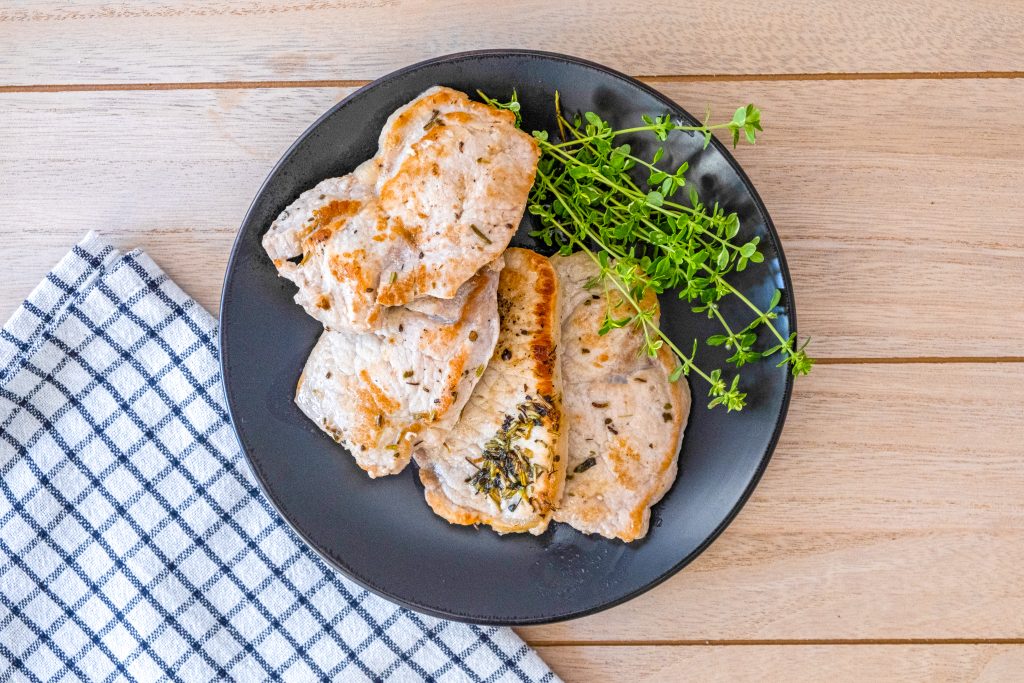 If you're worried about your pork chops drying out in the Instant Pot, there are a few things you can do to prevent this.
First, make sure that you don't overcook them. Pork chops only need to be cooked for 3-4 minutes per side in the Instant Pot, so they won't take long to cook through.
Second, add a little bit of liquid to the pot before cooking. This could be water or even just some white wine. The liquid will help to keep the pork chops moist as they cook.
Finally, don't forget to let the pork chops rest for a few minutes after cooking before cutting into them. This will help them to retain their juices and stay moist.
What to serve with pork chops
When it comes to pork chops, there are so many delicious things you can serve them with! Here are a few of our favorite sides that go perfectly with Instant Pot pork chops:
-Mashed potatoes: Mashed potatoes are always a classic side dish that goes great with pork chops. They soak up all the delicious juices from the meat and make for a very satisfying meal.
-Green beans: Green beans are a healthy and flavorful side that pairs well with pork chops. They add a nice pop of color to the plate and taste great alongside the rich flavors of the meat.
-Roasted carrots: Roasted carrots are another fantastic option for instant Pot pork chops. The sweetness of the carrots compliments the savory flavors of the meat perfectly, and they make for a beautiful presentation.
-Corn on the cob: Corn on the cob is always a summertime favorite, but it tastes great with Instant Pot pork chops all year long! The sweet corn pairs perfectly with the savory flavors of the meat, making for a truly delicious meal.
What to do with leftover pork chops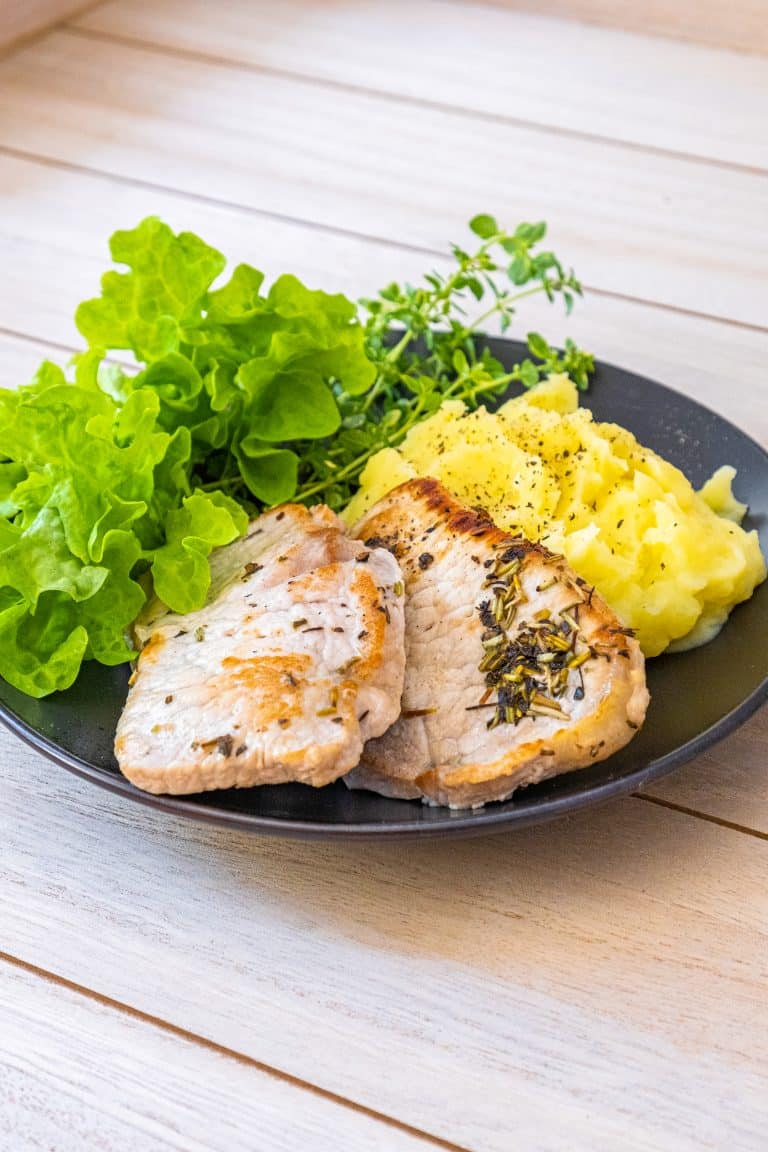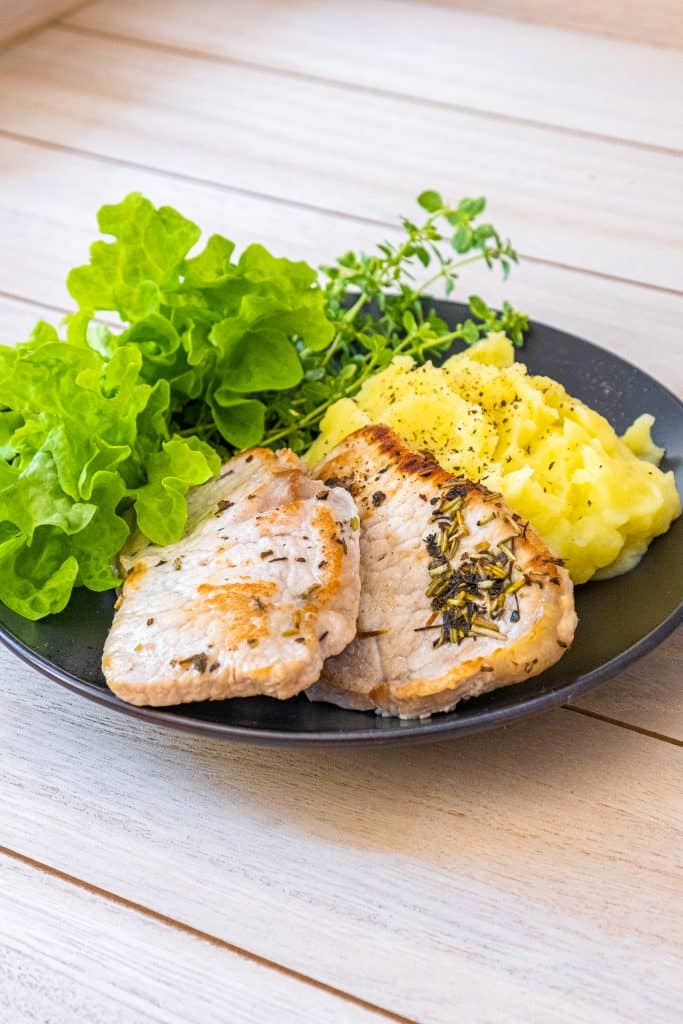 There are endless possibilities with pork chops. Here are a few ideas to get you started:
-Chop them up and add them to a salad for some extra protein.
-Sliced thin, they make a great addition to a sandwich or wrap.
-They make delicious pulled pork when they are shredded and mixed with barbecue sauce.
-Or, simply reheat and enjoy!
Freezing Instructions
Pork chops are a great option for a quick and easy meal, but sometimes you just don't have the time to cook them. If you find yourself in this situation, you may be wondering if pork chops can be frozen. The answer is yes! Pork chops can be frozen raw or cooked, and they will still retain their flavor and texture.
If you're freezing raw pork chops, make sure to wrap them tightly in plastic wrap or freezer bags. This will prevent them from drying out or freezer burn. Cooked pork chops can be stored in the same way, but they may need to be reheated before eating.
Reheating Instructions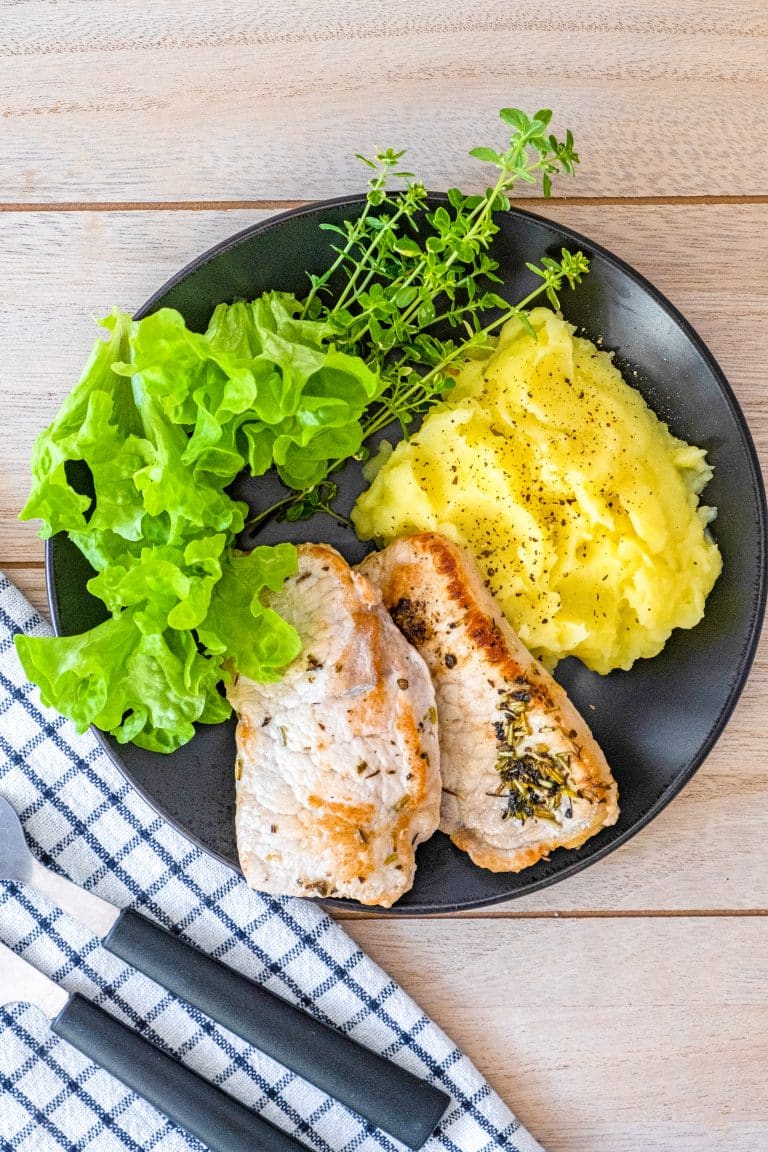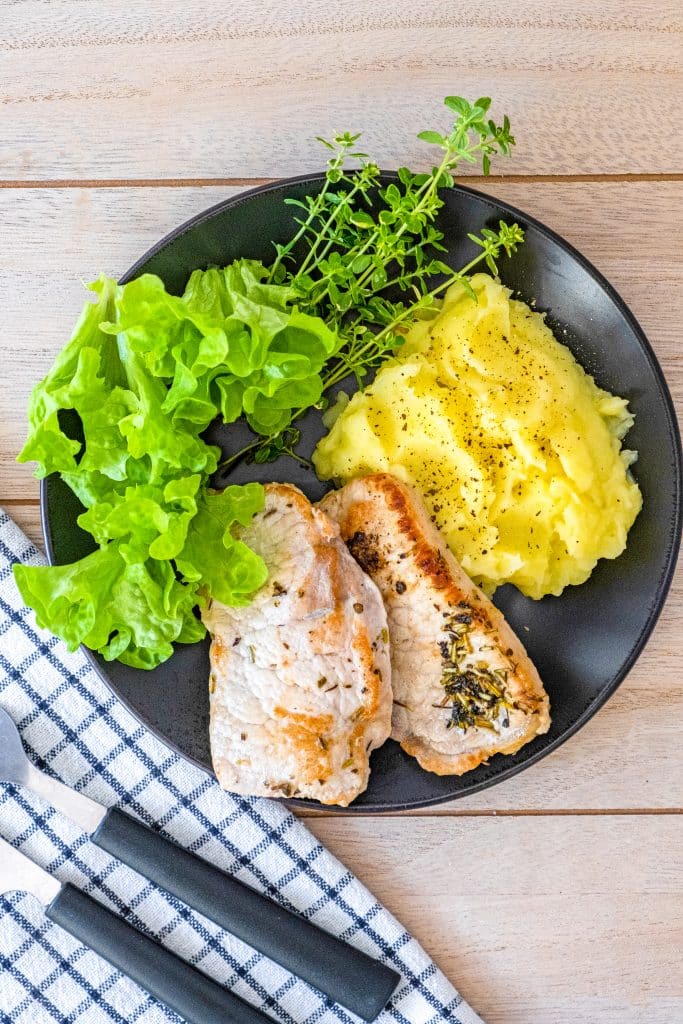 If you need to reheat your pork chops, the best way to do it is in the oven. Place the pork chops on an oven rack at 350°F. Bake for approximately 10 minutes or until the cakes are cooked through. They can be reheated in the microwave. However, they won't dry out if you overcook them.
Check out the printable recipe below and let me know what you think about This Instant pot pork chops recipe (comments below).
To receive our daily recipes you can follow us on Facebook, Pinterest, and Instagram.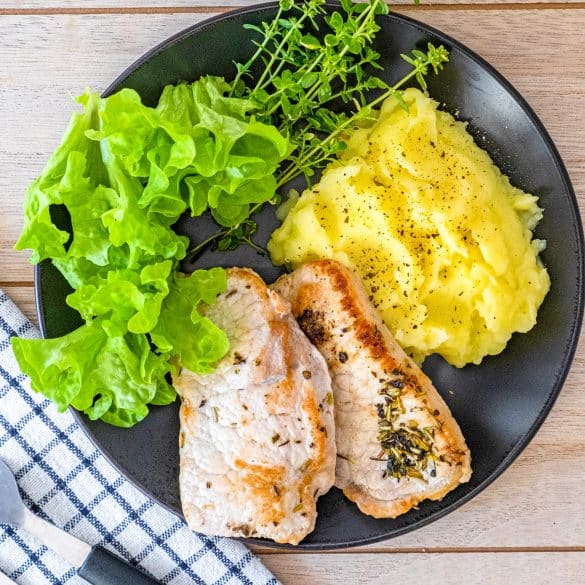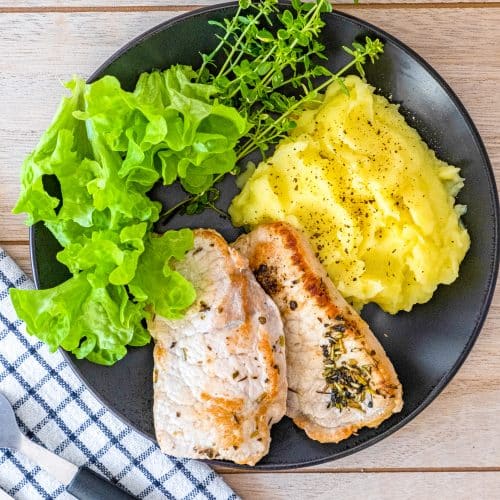 Instant Pot Pork Chops Recipe
Instant Pot Pork chops are the perfect dinner choice. Serve them with a sweet and savory sauce and you'll have a dish that's juicy and tender. Find out how to make Instant Pot Pork Chops Recipe in your pressure cooker!
Ingredients
6

boneless pork chops

(6 oz each)

1.5

Tsp

garlic powder

1.5

Tsp

Italian seasoning

1.5

Tbsp

of Cooking oil

1.5

cups

of water

Salt and black ground pepper
Instructions
Season pork chops with Italian seasoning, garlic powder, salt and pepper.

Turn the Instant Pot to saute mode until hot. Add 1 tablespoon of oil.

And then Place the pork chops in the pot. cook them for 3 minutes on each side. then remove the chops.

Turn off the saute mode and add 1 cup of water. Mix in any brown bits from the bottom of your pot and then add the pork chops back to the pot.

Close the lid and allow the vent to seal. The timer should be set to 10 minutes.

Once the timer is over, let the natural pressure drop for few minutes (around 6 minutes). Then, release the pressure.

Take off the lid and place the chops on a plate. and taraaaa! enjoy 🙂
Notes
Serve immediately with your favorite side dish.
Nutrition
Serving:
1
Serving
Calories:
298
kcal
Carbohydrates:
1
g
Protein:
37
g
Fat:
15
g
Saturated Fat:
4
g
Polyunsaturated Fat:
2
g
Monounsaturated Fat:
7
g
Trans Fat:
0.1
g
Cholesterol:
114
mg
Sodium:
85
mg
Potassium:
650
mg
Fiber:
0.3
g
Sugar:
0.04
g
Vitamin A:
15
IU
Vitamin C:
0.02
mg
Calcium:
22
mg
Iron:
1
mg
FAQs
Is it best to cook pork chops fast or slow?
One of the great things about pork chops is that they can be cooked either fast or slow, depending on your preference. If you're in a hurry, you can cook them quickly over high heat and they'll still be delicious. However, if you have more time, cooking them slowly over low heat will result in even juicier, more flavorful chops. Ultimately, it's up to you which method you prefer.
Does pork get tender the longer you cook it?
As with most meats, the longer you cook, the more tender it will become. However, pork is a bit different than other meats in that it can become tough if overcooked. This is why it's important to find a recipe that includes cooking times or to use a meat thermometer to ensure that your pork is cooked through but not tough. When cooked properly, pork can be extremely tender and juicy.
How can I tenderize pork chops quickly?
If you're looking for a quick and easy way to tenderize pork chops, the Instant Pot is your best bet. With its ability to cook food under pressure, the Instant Pot can quickly break down tough cuts of meat, making them fork-tender in no time.
How to avoid dry pork chops?
Pressure cooker pork chops are a great way to avoid this problem, and they cook in a fraction of the time!
CHECK OUT THESE AWESOME, EASY RECIPES: