Texas cowboy stew is a hearty and flavorful soup that's perfect for the cold weather!
Texas Cowboy Stew is a hearty, flavorful soup that includes ground beef, sausage, beans, corn, and vegetables. It has a tomato-based broth that's flavored with spices and herbs. This hearty soup can be enjoyed any time of the year – especially when it's freezing outside!
What is Texas Cowboy Stew?
Texas Cowboy Stew is a hearty, filling stew made with ground beef, potatoes, and onions. Traditionally, it is cooked on the open range and served over hot biscuits or cornbread. It is perfect for wintertime cookouts or weekend get-togethers!
If you're looking for a hearty, filling stew that will warm you up on those cold winter days, then you need to try Texas Cowboy Stew. Made with ground beef, potatoes, and onions, this recipe is perfect for any cookout or gathering. The end result is a delicious and hearty stew that everyone will love. Serve it over hot biscuits or cornbread for an extra hit of flavor.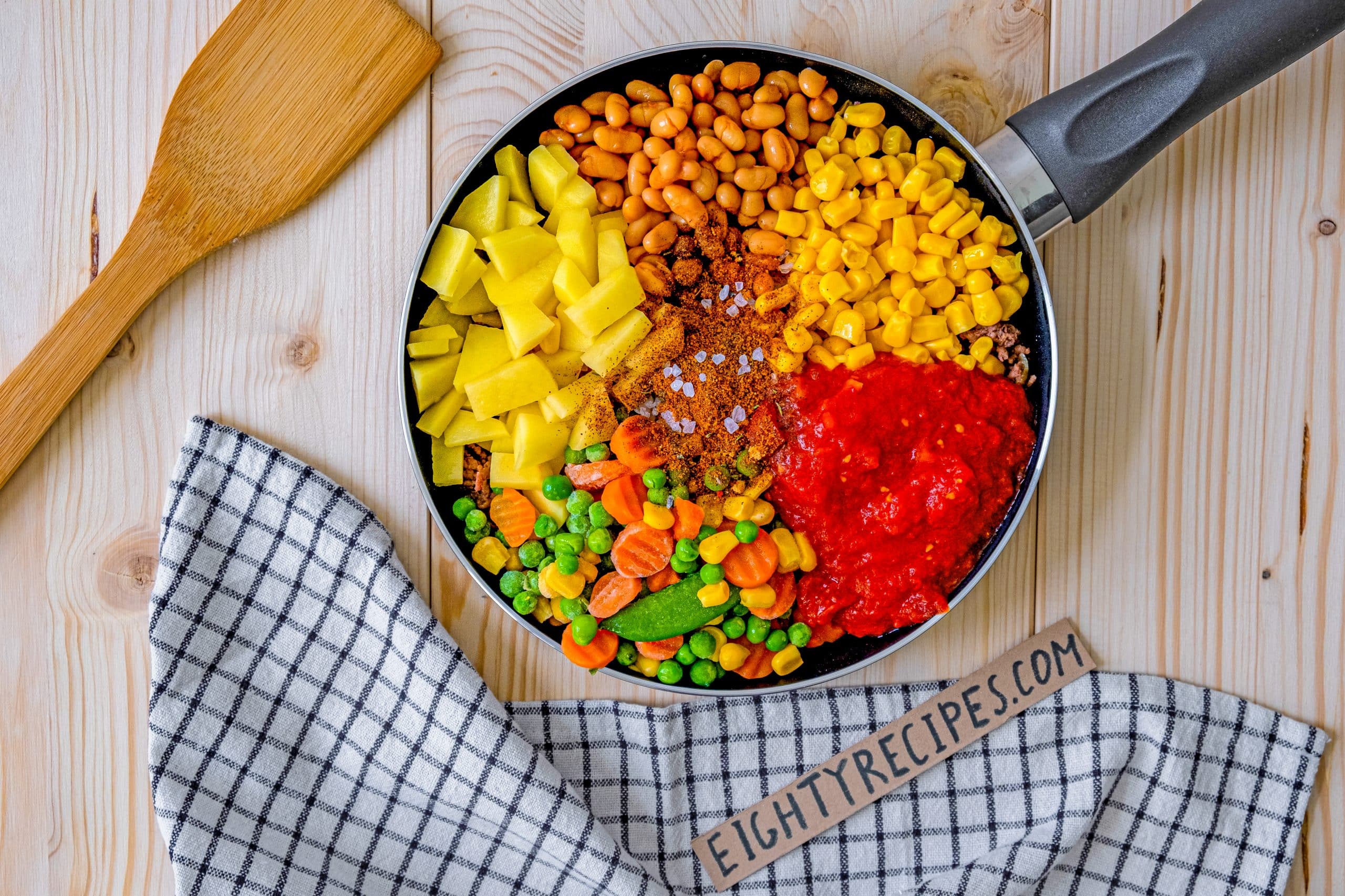 History of Texas Cowboy Stew:
In the early days of the Old West, cowboys had to make do with what they could find on the trail. One of their favorite meals was cowboy stew, a hearty and filling meal that can be made with just about anything that's handy. Today, cowboy stew is still a popular dish in Texas and across the American West.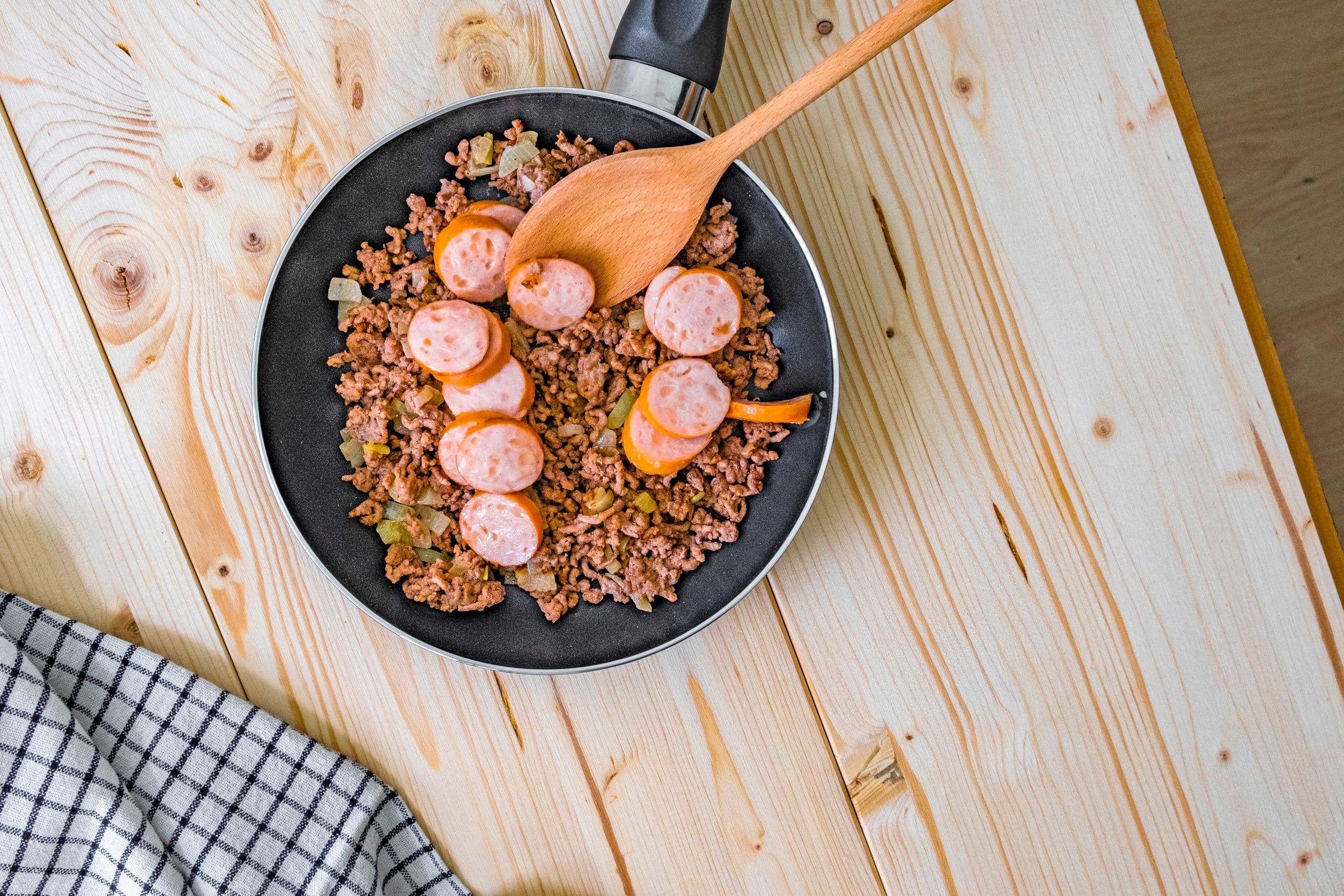 Here are some facts about cowboy stew:
– Cowboy stew is a traditional Texas dish that evolved from simple hunting and farming meals.
– Cowboy stew is made with whatever ingredients are available, whether it be ground beef, lamb, or vegetables.
– Cowboy stew is hearty and filling, perfect for cold winter nights.
What To Serve With Cowboy Stew?
When you make cowboy stew, there are a few things that are essential to have on hand so that the meal can be enjoyed. Cowboy stew is hearty and filling, so bread or cornbread is a good choice as a side dish. Another good option is mashed potatoes or gravy. A savory starch like rice can also be a good addition to the meal. Finally, a selection of toppings such as onions, peppers, and cheese can round out the flavors and add some extra richness.
Here are some ideas:
– Tortilla chips or breadsticks as an appetizer
– Soft rolls or cornbread as an accompaniment
– Rice as a side dish
– Salad as an option
How do you get stew meat to be tender?
One way to make the stew meat very tender is to use a slow cooker. This will allow the meat to cook slowly and evenly, resulting in a more tender texture. Additionally, adding a lot of beef broth or stock will also help make the meat tender.
What Is The Best Meat For This Cowboy Stew?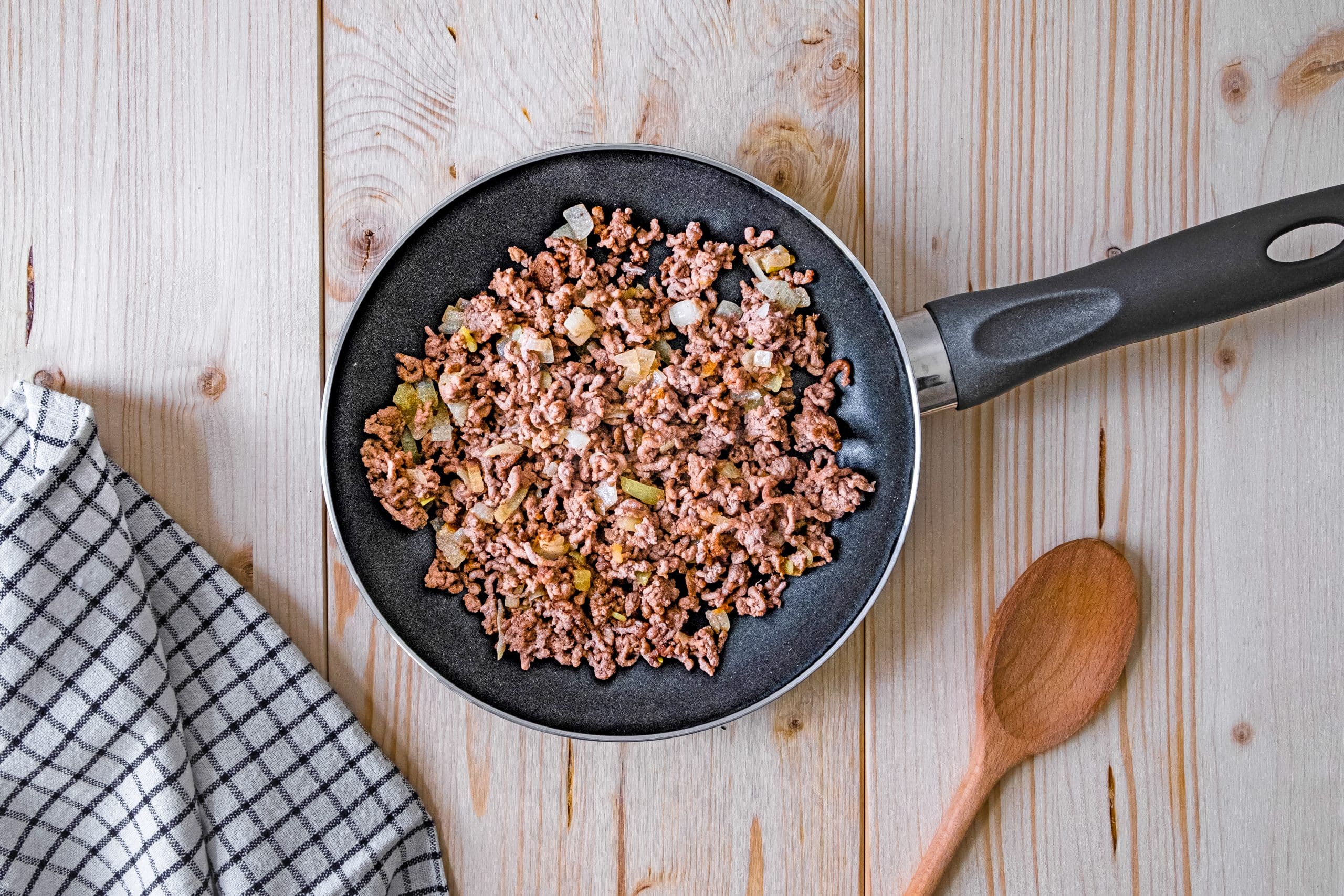 There are many different types of meat that could be used for a cowboy stew, but the most popular option is beef. Other meats that can be used include lamb, pork, and chicken. It all depends on your personal preferences, so it is best to choose something that you are familiar with.
What To Add To Ground Beef To Make It Taste Better?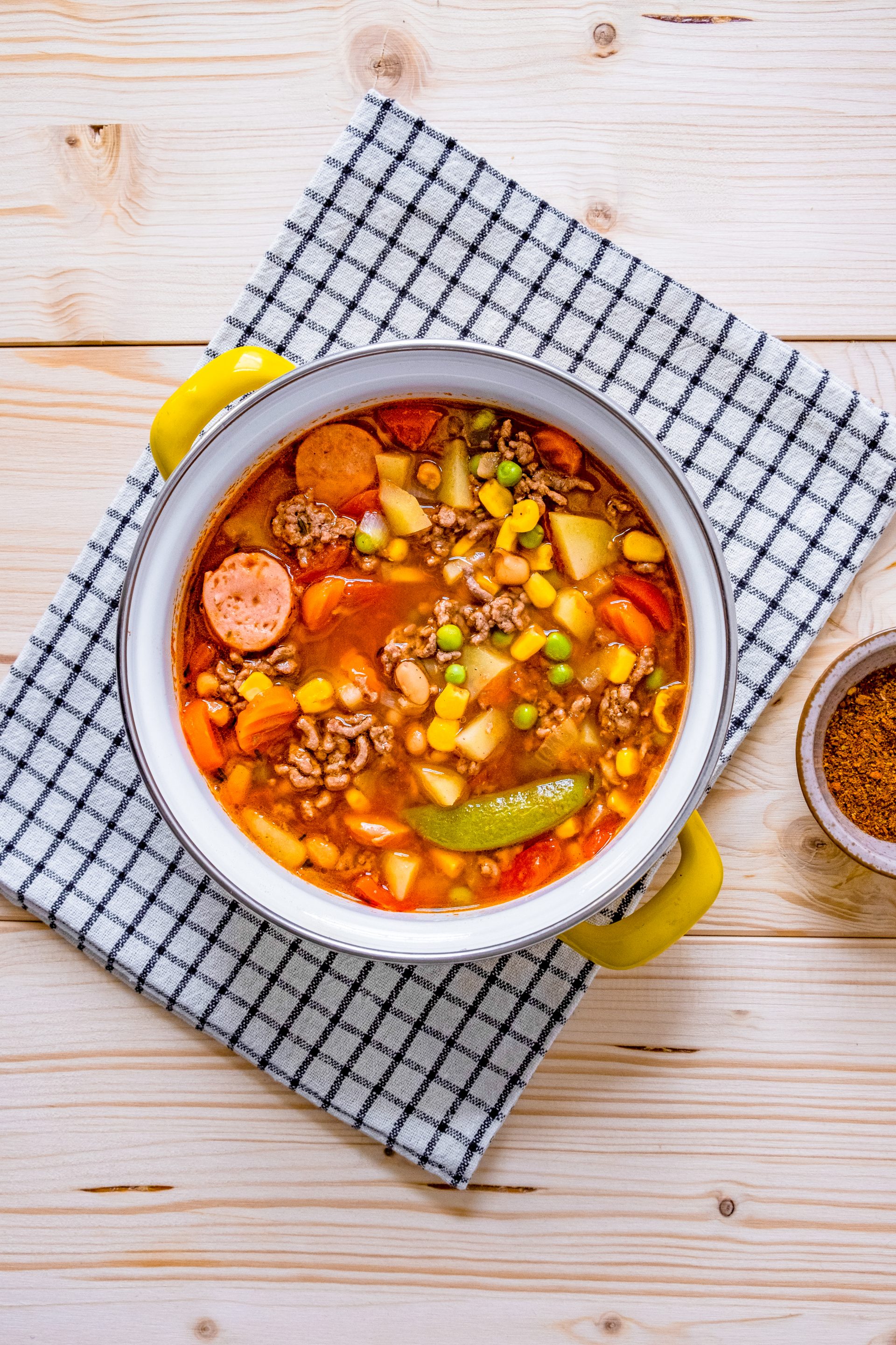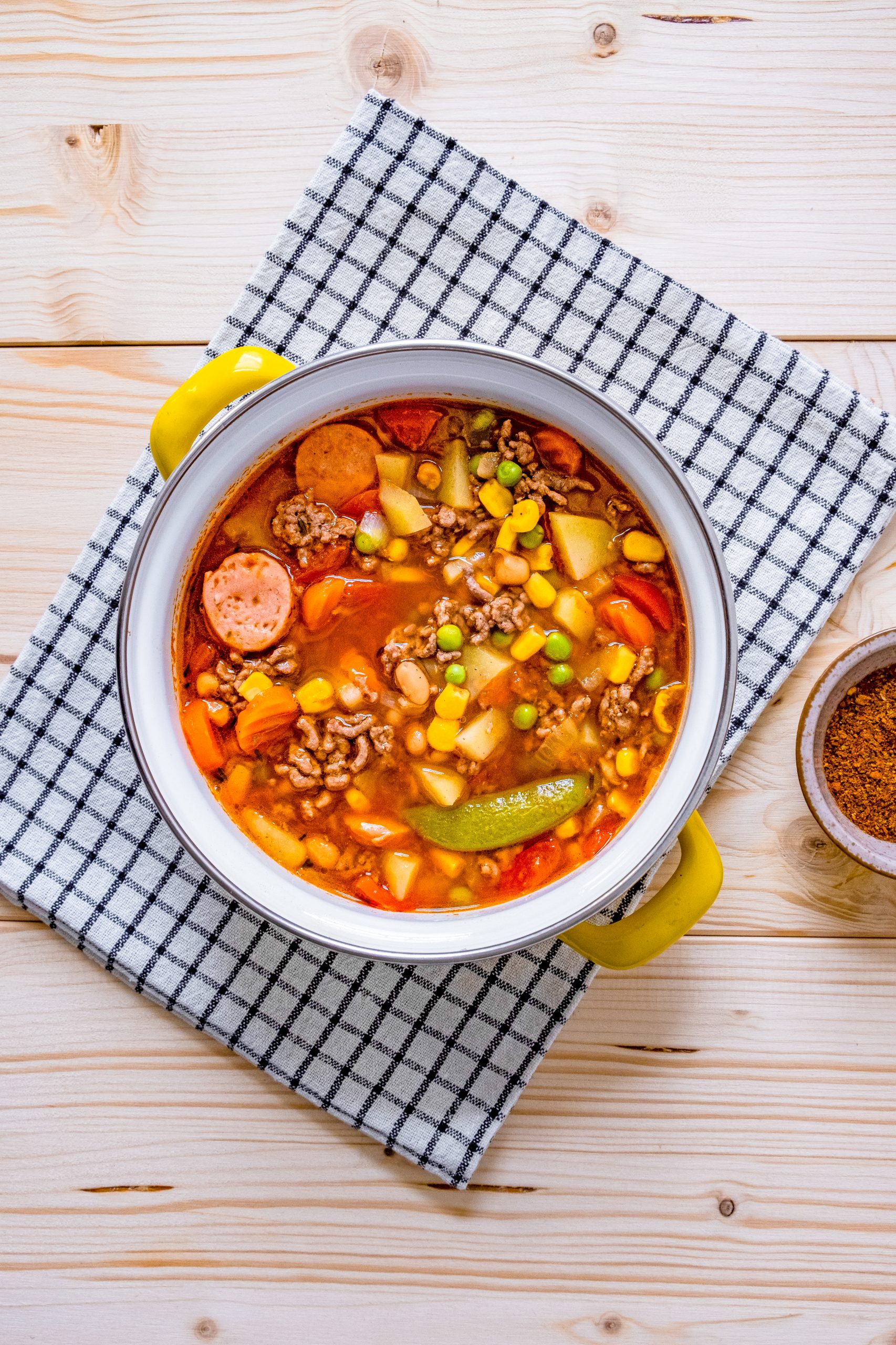 One common suggestion for improving the flavor of ground beef is to add spices. Here are four recommendations from food writer and consultant Lisa Mason Ziegler:
1. Add paprika, chili powder, cumin, or other southwestern seasoning blends.
2. Use a mix of fresh and dried herbs, such as thyme, oregano, rosemary, or basil.
3. Try garlic or onion powder instead of garlic cloves or onion slices.
4. Stir in some fruit juice or vegetable broth for added depth of flavor.
Can you freeze Cowboy Stew?
Yes! Cowboy Stew can be frozen for later use. Simply place the stew in a freezer container and freeze for up to 3 months. When you're ready to eat, thaw the stew and reheat it according to the instructions included in the recipe.
How To Make This Texas Cowboy Stew In Crockpot?
This Texas Cowboy Stew is a delicious and easy-to-make Crockpot meal. The stew is made with beef, potatoes, onion, garlic, and plenty of spices. If you want to make this recipe even easier, use a crockpot liner instead of a crockpot bowl. This will help reduce cleanup time. You can also use a slow cooker if you don't have a Crockpot. Just follow the same instructions as listed below.
Place the beef, potatoes, onion, garlic, and seasonings into your slow cooker or crockpot.
Set the slow cooker or crockpot to low and let the ingredients cook for 6-8 hours or until the ground beef is cooked through.
Serve the stew hot with some bread on the side for dipping. Enjoy!
Tips for the Best Stew:
If you are looking for a hearty and delicious stew, look no further than Texas Cowboy Stew. This recipe is easy to follow and will result in a hearty meal that your family will love. Here are some tips to help make your stew the best it can be:
1. Choose the right ingredients. The key to great Texas Cowboy Stew is using quality ingredients. Don't skimp on the ground beef or the vegetables, and don't forget the spices!
2. Get creative. There is no one definitive Texas Stew recipe, so feel free to experiment with different ingredients and spices to find what works best for you and your family.
3. Let the stew simmer slowly. If you want a thick and hearty stew, allow it to cook slowly over low heat so that the flavors meld together perfectly.
4. Serve with breadsticks or biscuits for a perfect finale to your meal!
Can I Use Frozen Mixed Vegetables In This Recipe?
Yes, you can use frozen mixed vegetables in this recipe. Just be sure to thaw them before using them.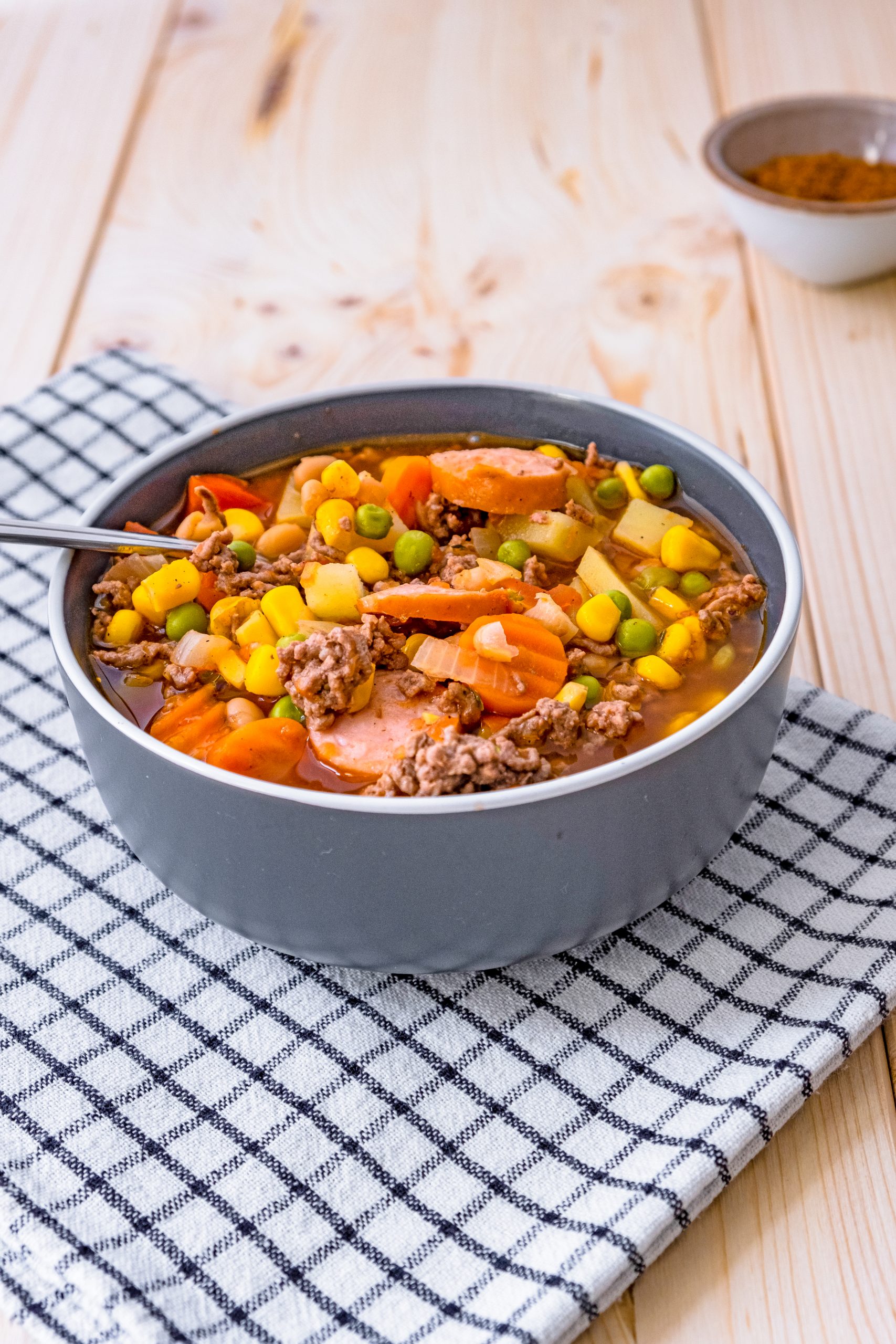 Diced Tomatoes Or Tomato Sauce?
In Texas Cowboy Stew, diced tomatoes or tomato sauce are used to add moisture and flavor to the stew. Some people prefer using tomato sauce because it has a richer flavor, but others prefer diced tomatoes because they believe it gives the stew a more authentic taste. For this version, I used diced tomatoes.
Check out the printable recipe below and let me know what you think about this Texas Cowboy Stew Recipe (comments below).
To receive our daily recipes you can follow us on Facebook, Pinterest, and Instagram.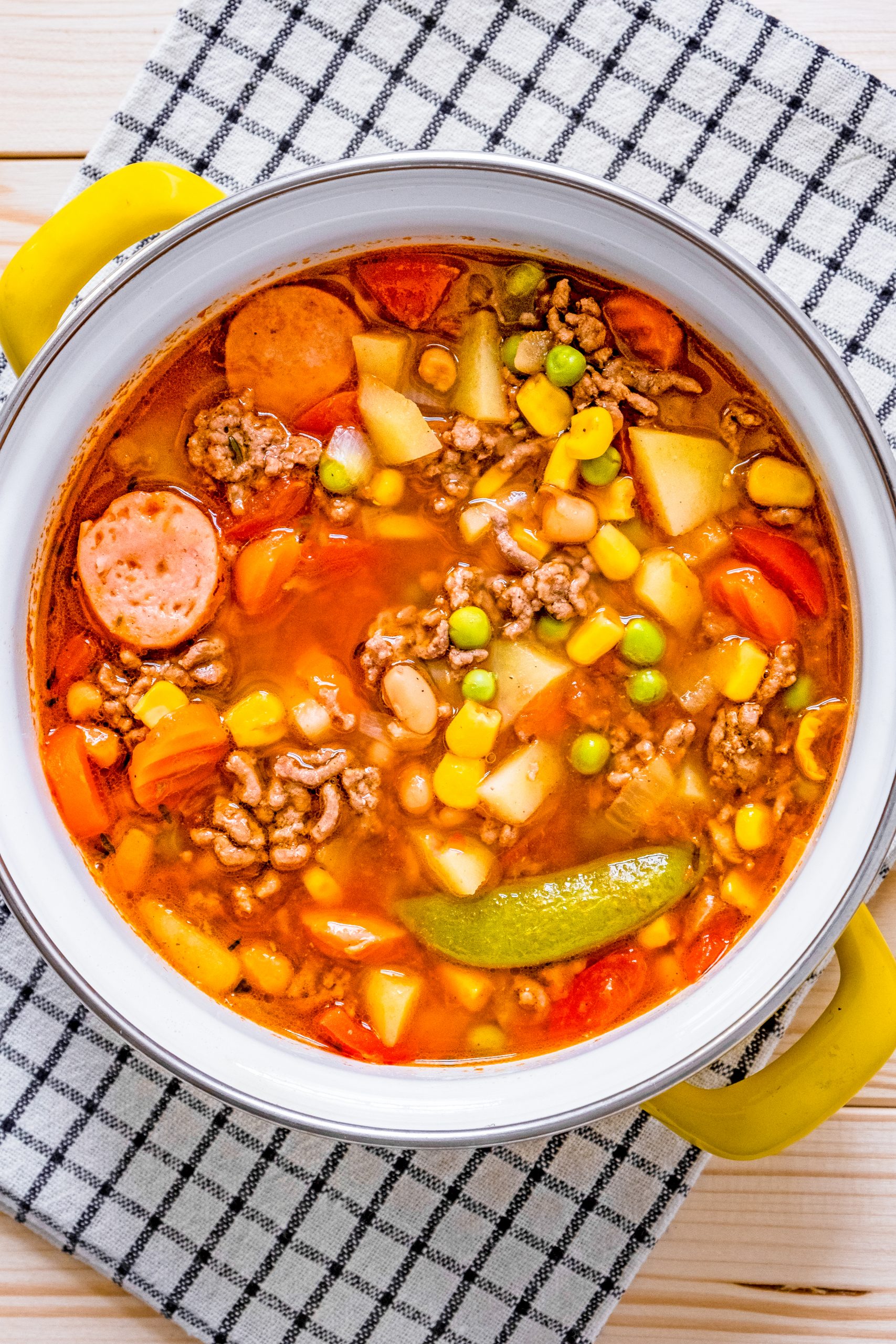 Texas Cowboy Stew Recipe
Texas Cowboy Stew recipe is delicious and hearty. The stew is made with beef, beans, tomatoes, and spices. It is perfect for cold nights.
Ingredients
1.5

lb

ground beef

1

onion chopped

3

medium-sized baking potatoes

peeled & diced

1.5

teaspoons

ground cumin

1

10oz package of frozen mixed vegetables

1.5

kielbasa sausage packages cut into 1/2-inch pieces

2.5

cups

water

1.5

15 oz can diced tomatoes with green chili peppers

1.5

teaspoons

chili powder

1.5

15oz. Cans of diced tomatoes, peeled and drained

1.5

cloves

minced garlic

1

can whole kernel corn

Drained.

1.5

15oz cans of pinto beans with liquid

Salt and pepper to suit your taste
Instructions
STEP 1: Sauté onion over medium heat in a saucepan. Stir in the ground beef and cook on medium heat until there is no pink left

STEP 2: Add sliced sausage

STEP 3: Mix in tomatoes, pinto beans, corn, potatoes, and diced tomatoes with chiles and mixed vegetables.

STEP 4: Combine everything and mix well. Season with spices

STEP 5: Add water to the saucepan and bring to a boil. Allow simmering for approximately one hour.

Enjoy it warm
Notes
Serve Texas Cowboy Stew over rice or pasta for a hearty meal.
Nutrition
Calories:
506
kcal
Carbohydrates:
37
g
Protein:
28
g
Fat:
28
g
Saturated Fat:
11
g
Polyunsaturated Fat:
1
g
Monounsaturated Fat:
12
g
Trans Fat:
2
g
Cholesterol:
97
mg
Sodium:
290
mg
Potassium:
1278
mg
Fiber:
4
g
Sugar:
9
g
Vitamin A:
775
IU
Vitamin C:
27
mg
Calcium:
99
mg
Iron:
6
mg
CHECK OUT THESE AWESOME, EASY RECIPES: