Make a delicious mug cake in minutes with this easy vanilla mug cake recipe. This is a healthy, easy-to-make cake that is made in the microwave and doesn't take much time for you to make. It's moist, with a delicious vanilla flavor and tons of sprinkles.
If you're looking for a quick and easy dessert to make in your microwave that's perfect for when you only have a few minutes to spare, here's the best vanilla Mug Cake recipe. If you add some mix-ins – like chopped nuts, chocolate chips, or fresh fruit – it's also great for when you're craving something sweet!
What is a Vanilla Mug Cake?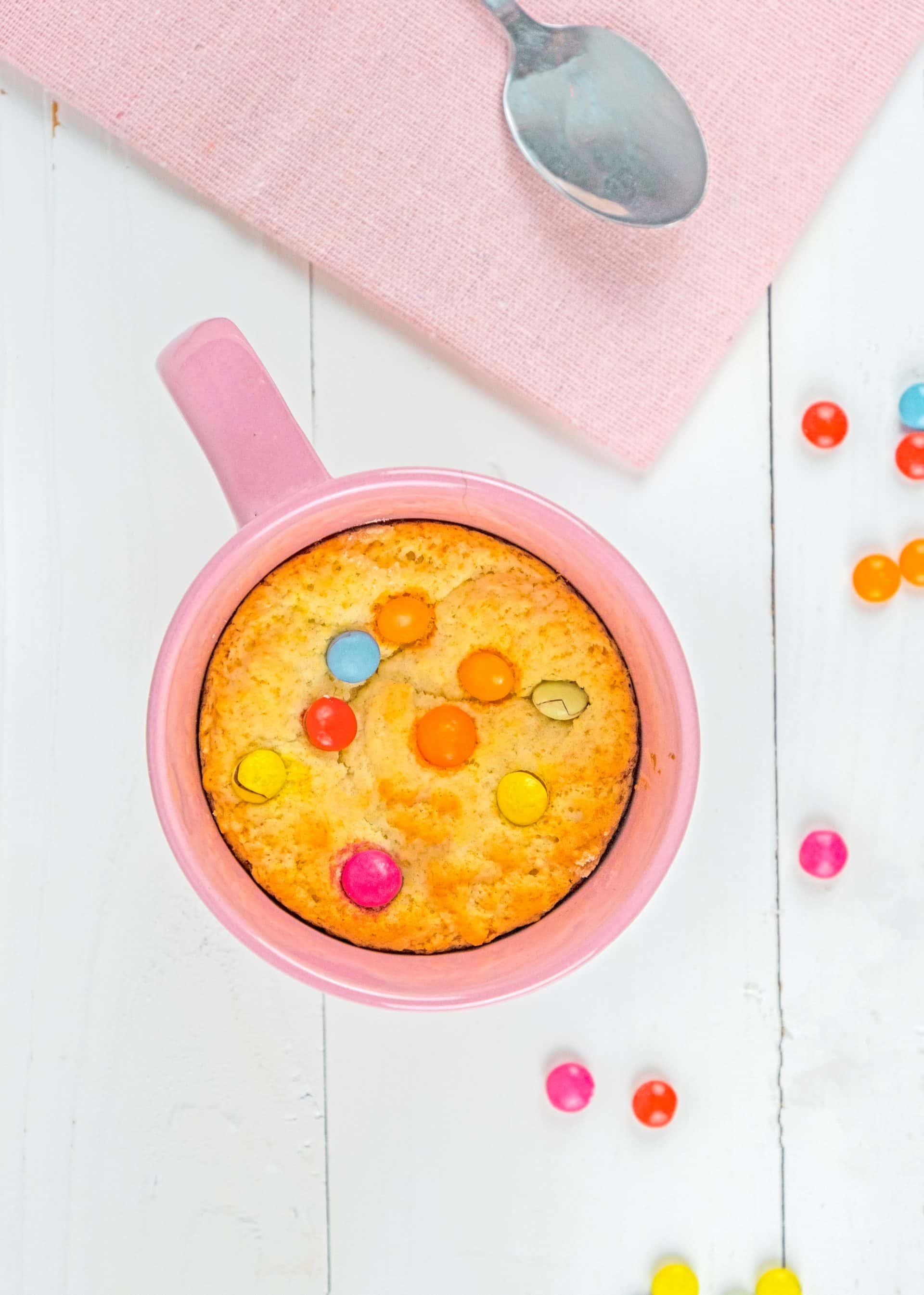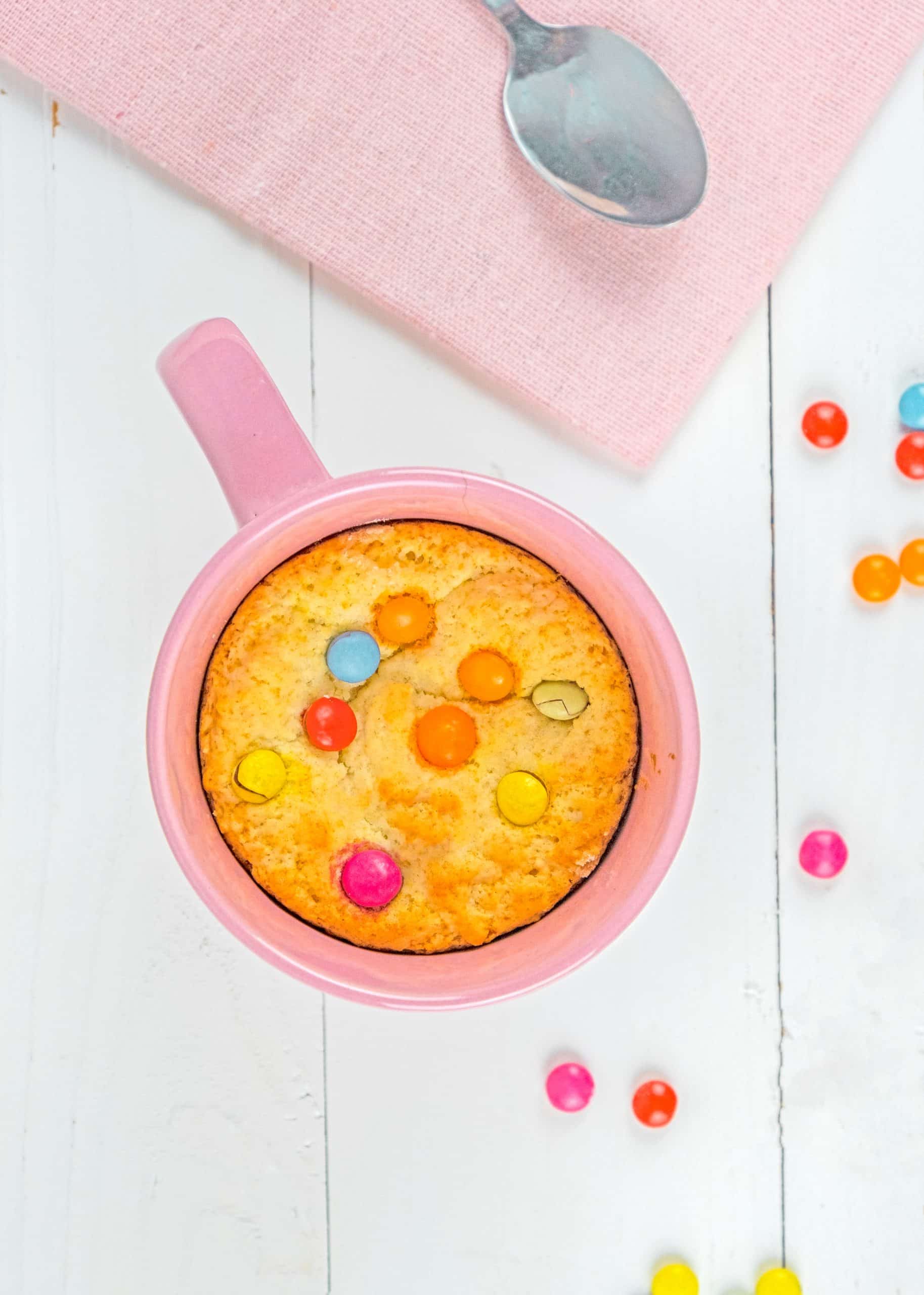 There's a time when you don't have time to pull out the electric mixer and mix up a batch of cake batter. You don't have time to flip your oven on, either. That's where this easy microwave Vanilla Mug Cake comes in.
A vanilla mug cake is a cake that is made in a mug. It is a quick and easy recipe that can be made in just minutes. The mug cake is a great option if you are short on time or if you want to make a cake but do not have an oven available. This cake is also great for those who are on the go and do not have time to wait for the oven to heat up.
The history of Vanilla Mug Cakes: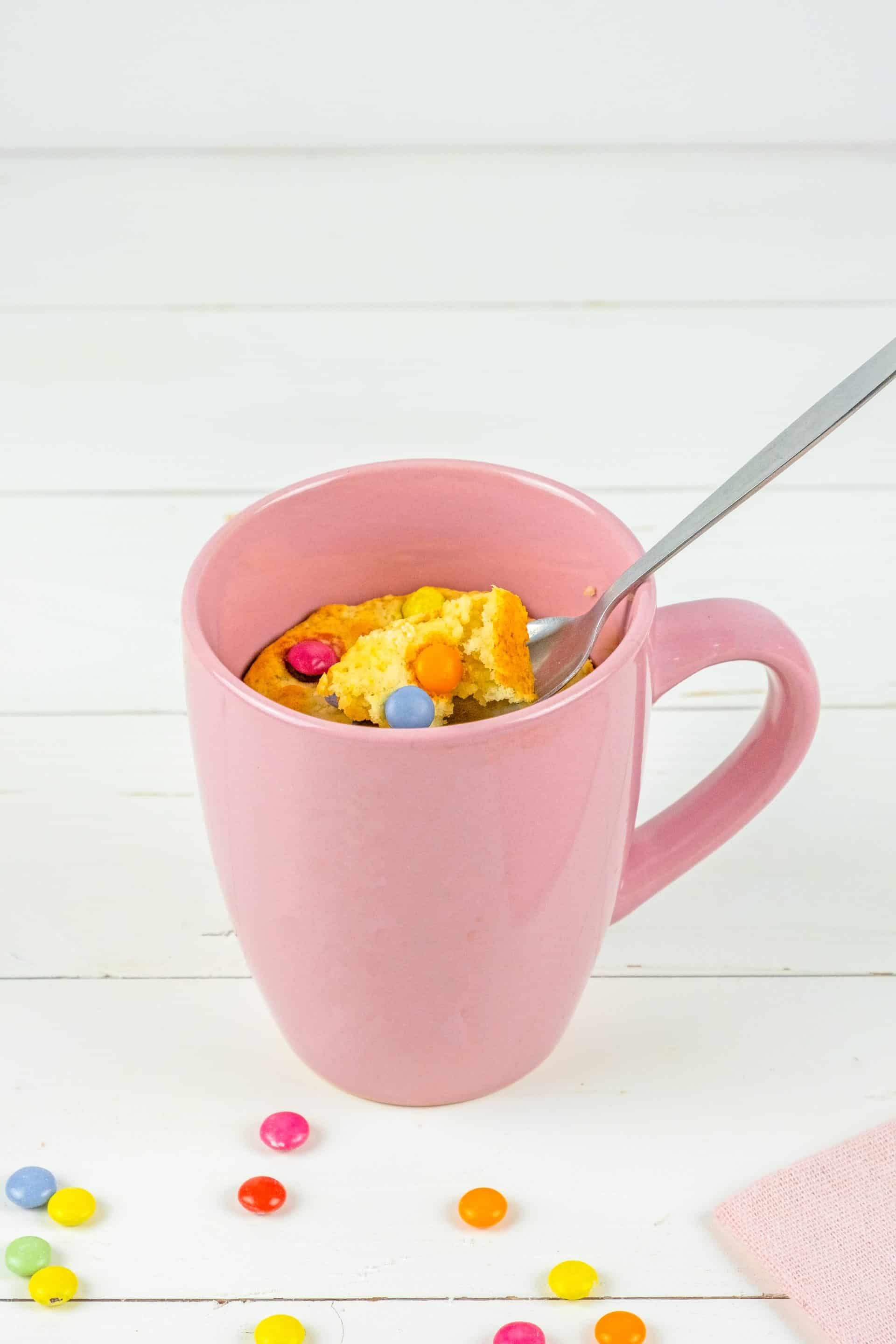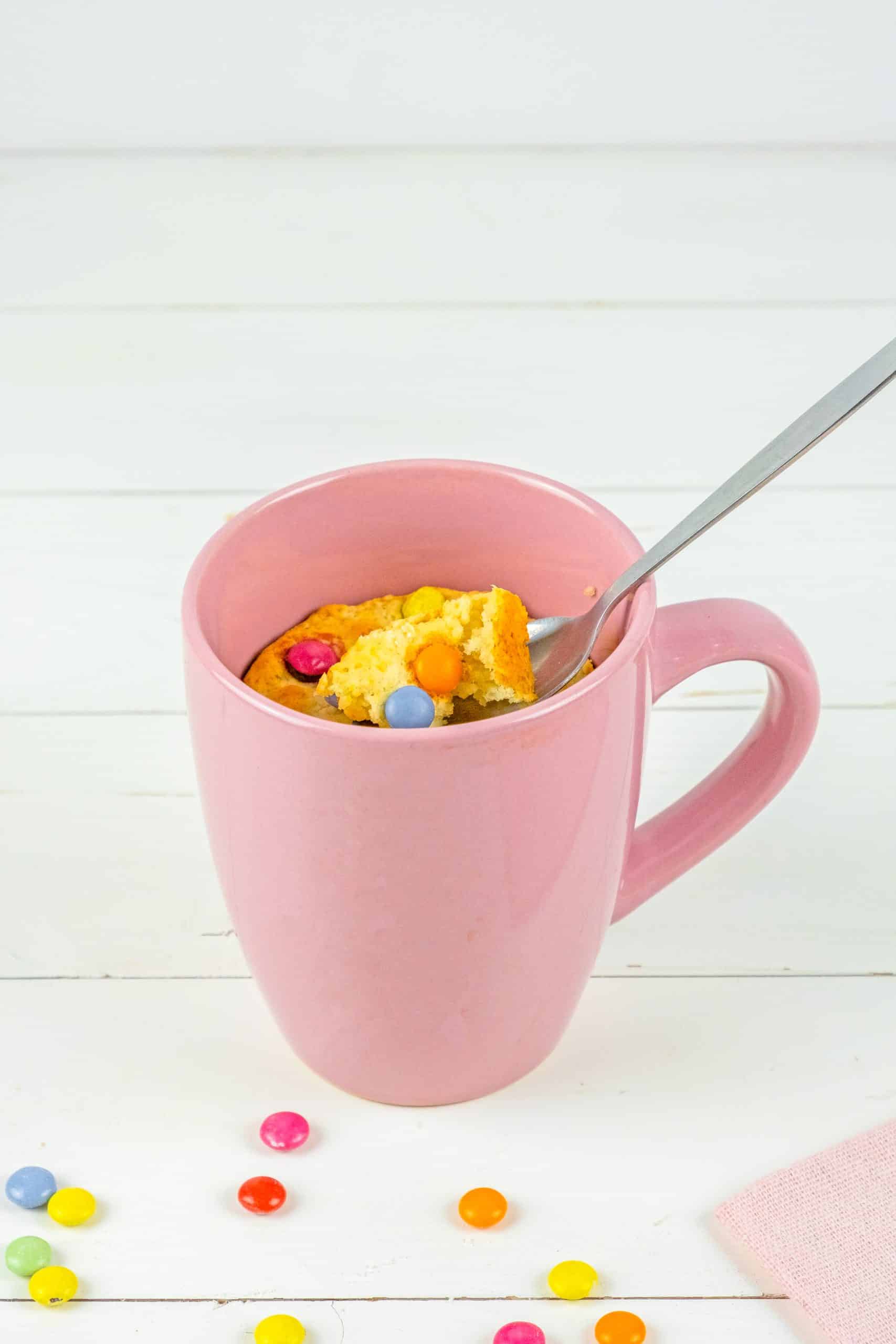 When it comes to cake, there's only one flavor that truly stands out: vanilla. And while there are plenty of variations on this classic recipe, the mug cake is perhaps the most popular. Here's a look at the history of this dessert:
The first recorded microwave mug cake was created in 1965 by Betty Crocker. The recipe called for a box of yellow cake mix and instant vanilla pudding, which was microwaved for two minutes. The resulting cake was so fluffy and moist that it quickly became a popular favorite.
Since then, microwave mug cakes have evolved into a variety of different flavors and styles. Today, you can find everything from traditional vanilla to chocolate and strawberry versions. No matter what your preference, there's sure to be a microwave mug cake available that will fit your dietary needs and taste preferences.
Why do I call it The best vanilla mug cake recipe?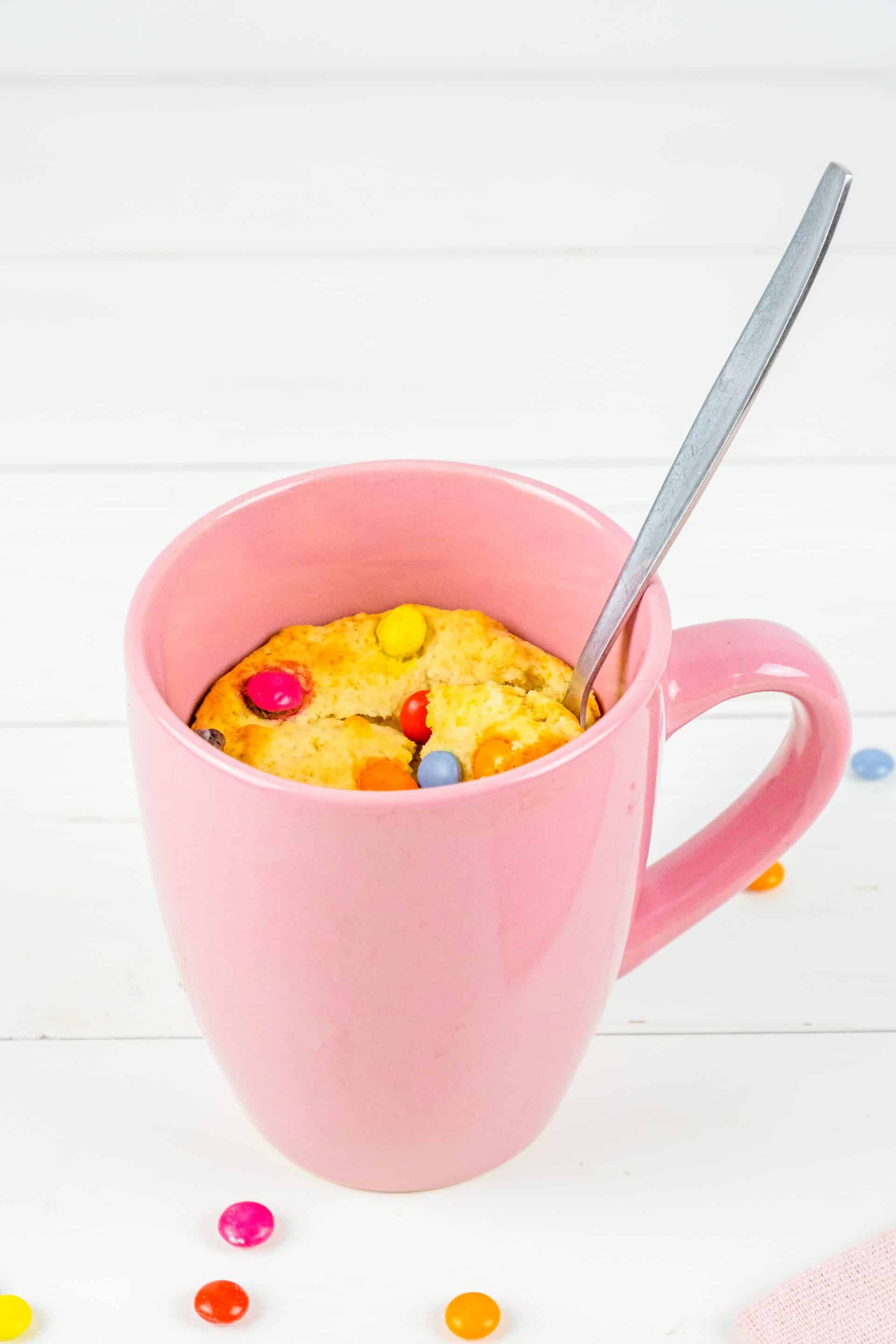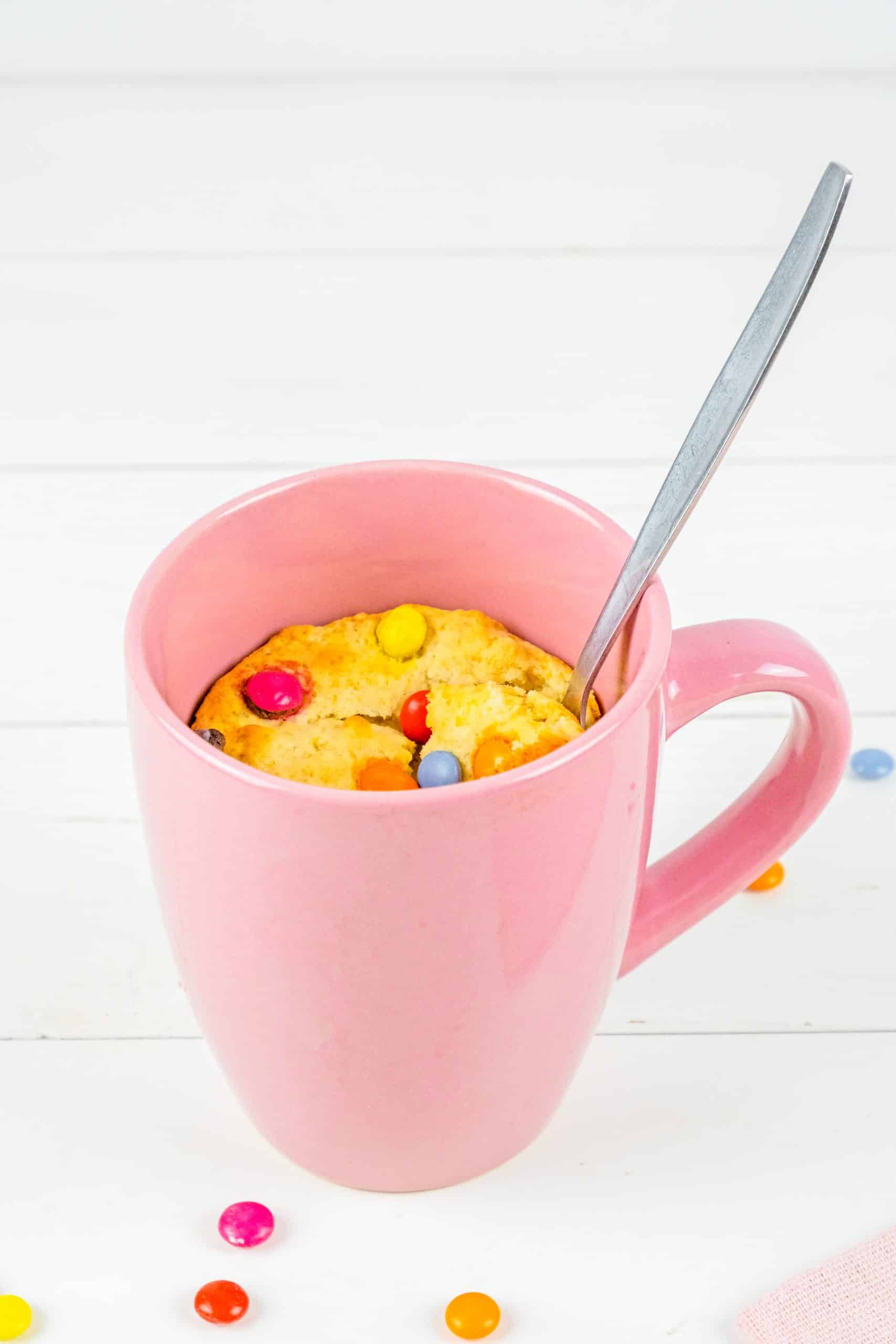 There are a few key ingredients that make this cake recipe the best vanilla mug cake. First, is the use of the real vanilla extract. This gives the cake a great flavor and makes it very rich. Second, is the use of microwaves to cook the cake. This method preserves moisture and also creates a fluffy and light texture in the cake. Finally, using a mug instead of a baking dish ensures even cooking and prevents the cake from becoming dry or dense.
What kind of mix-in's can be added to this vanilla mug cake recipe?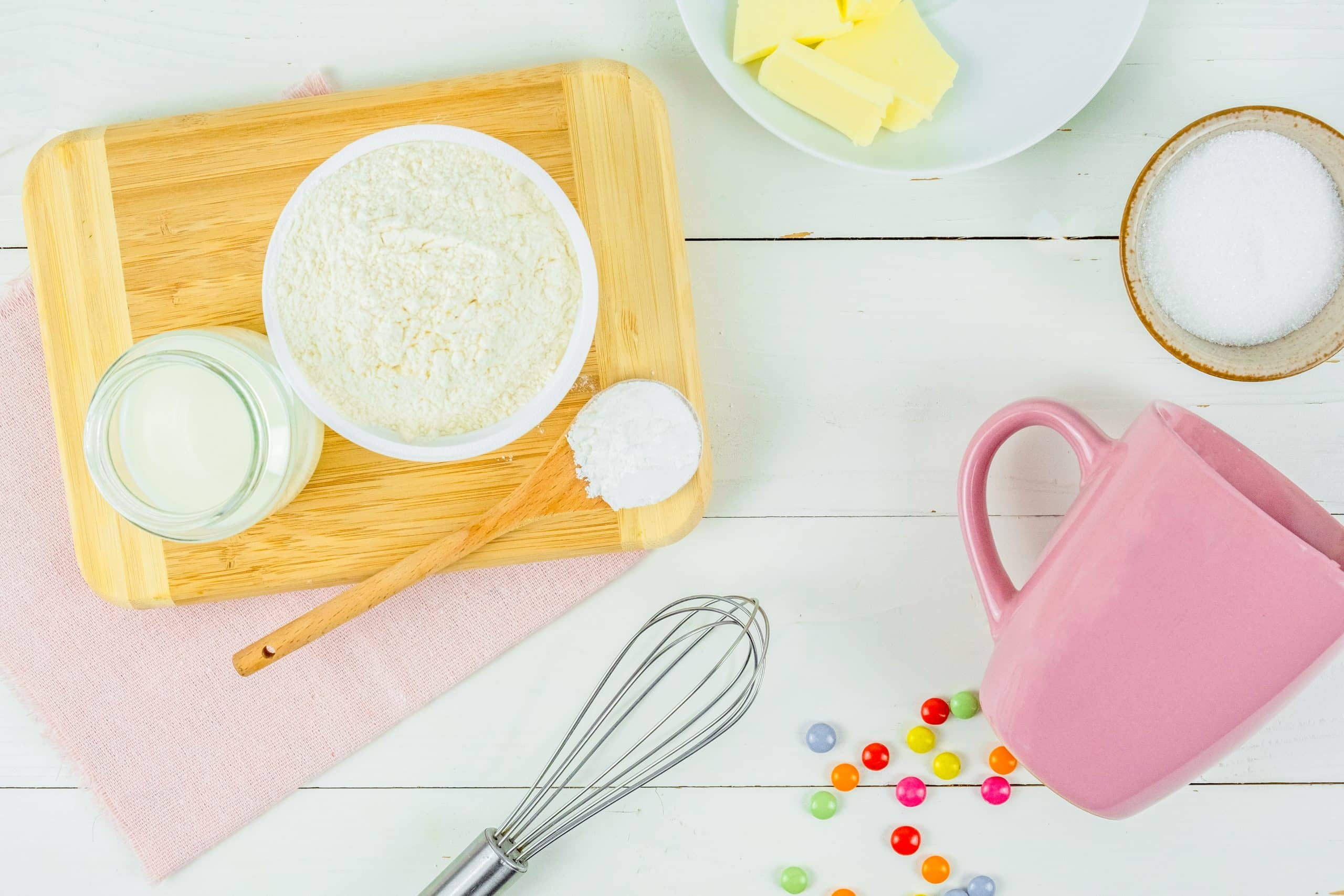 This microwave vanilla mug cake recipe is very versatile and can be tweaked to fit your personal taste. Some mix-ins that can be added are chocolate chips, strawberries, whipped cream, or nuts.
If you're looking for a delicious, easy vanilla cake topping that won't require any special ingredients, microwave mug cakes are perfect! Here are four of our favorite recipes:
1. Microwave Vanilla Cake Recipe with Chocolate Frosting: Combine one mug of your favorite vanilla cake batter with 1 tablespoon melted chocolate and 1/2 cup frosting. Spread the frosting on top of the cake and let it cool completely before serving.
2. Microwave Vanilla Cake Recipe with Strawberries and Cream: Mash 1/2 cup of fresh strawberries into the batter before microwaving. Top the cake with whipped cream and serve immediately.
3. Microwave Vanilla Mug Cake Recipe with Blueberry Sauce: Top your mug cake with 1/4 cup blueberry sauce before microwaving. Serve warm or at room temperature.
4. Microwave Vanilla Mug Cake Recipe with Caramel Sauce: Top your mug cake with 1/4 cup caramel sauce before microwaving. Serve warm or at room temperature.
Can I Make This Microwave Vanilla Mug Cake Without Butter?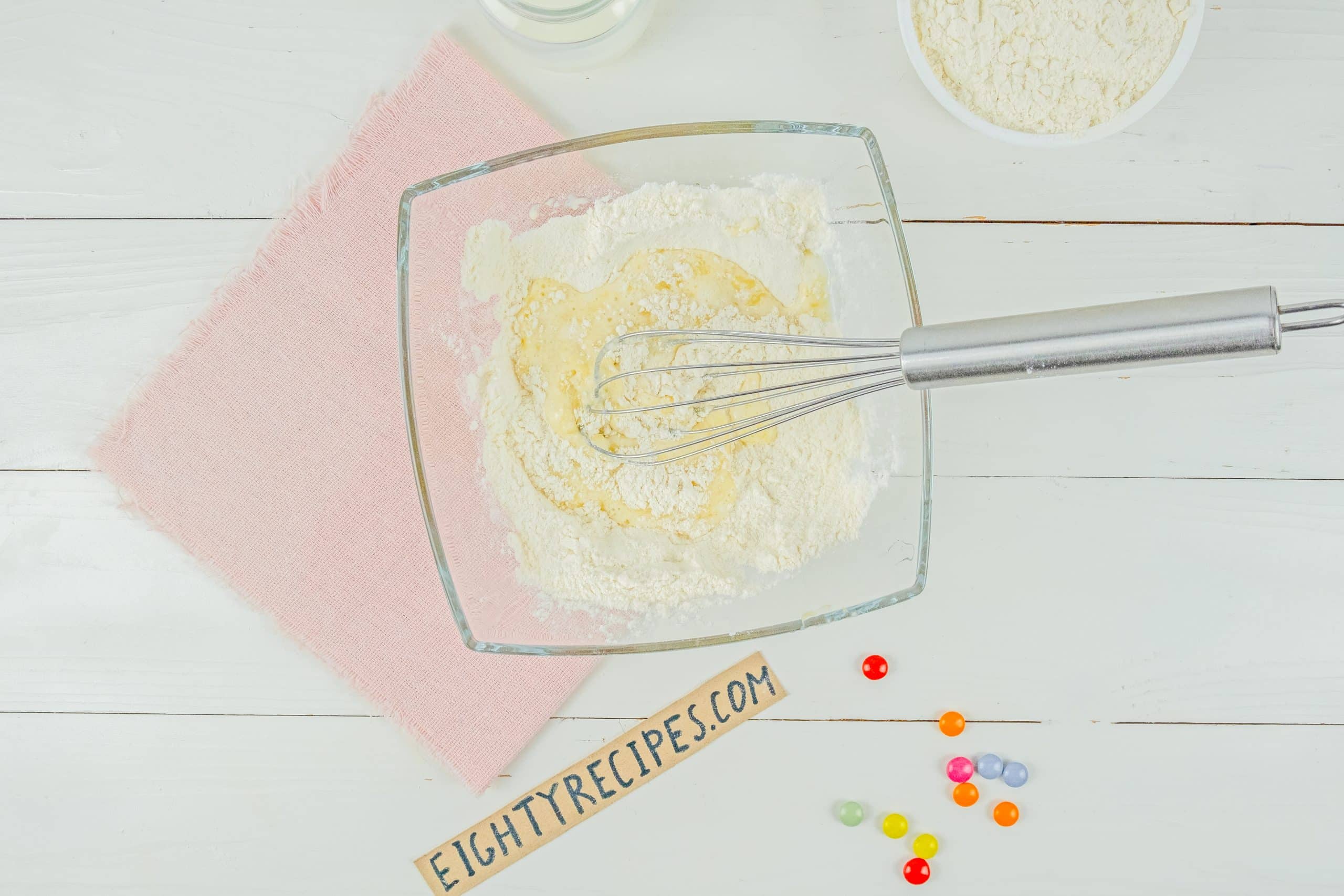 Yes, you can make this microwave vanilla mug cake recipe without butter. This mug cake is incredibly moist and flavorful without the extra fat. Plus, it is a great option if you are trying to watch your calorie intake.
Do You Put Eggs in a Mug Cake?
Microwave mug cakes are a perfect quick and easy dessert solution for when you don't have time to bake from scratch. However, there is one question that often comes up when it comes to microwave mug cakes- do you put eggs in them?
The answer is yes, you can technically put eggs in microwave mug cakes. The reason why eggs are allowed in microwaved mug cakes is that they cook quickly and evenly in the microwave, which means that your mug cake will be fluffy and delicious.
How long does it take to bake a cake in the microwave?
This recipe for microwave vanilla mug cake takes just 70 seconds to make and comes out perfectly fluffy and flavorful every time.
Why are my mug cakes rubbery?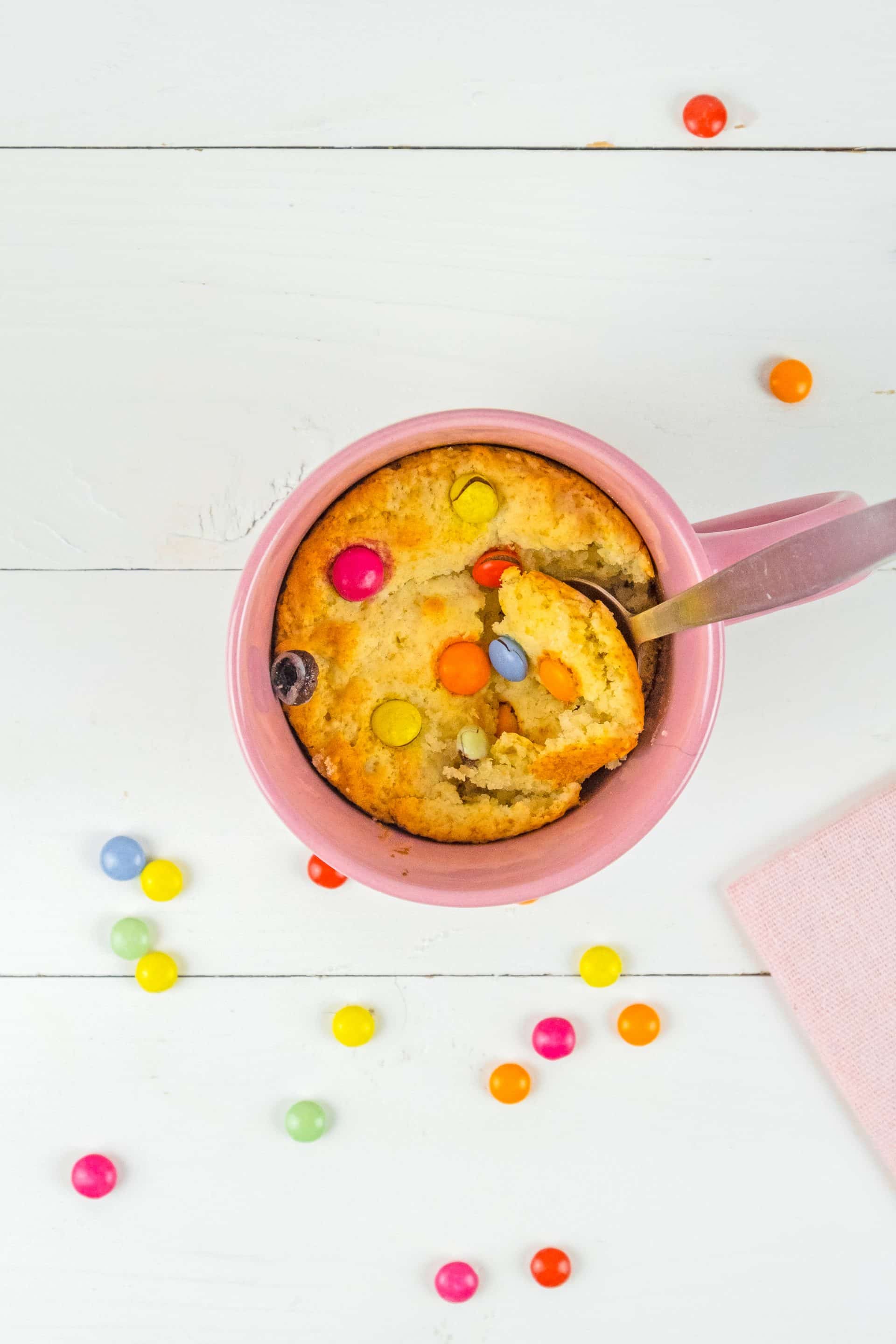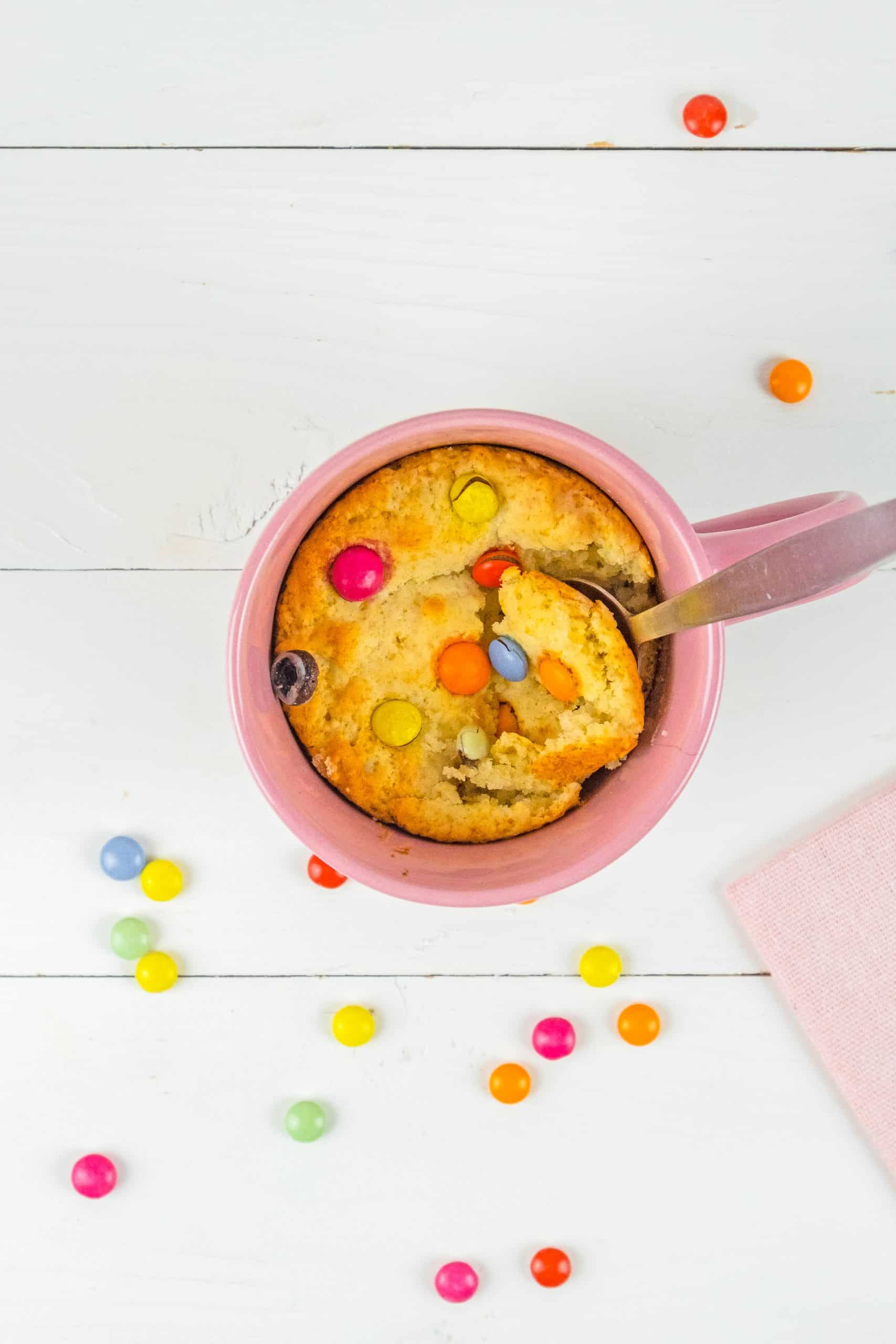 There are a few reasons why your mug cakes might be rubbery. One possibility is that the batter wasn't cooked completely through. Another possibility is that you used an inappropriate cooking time or method. Finally, if your mug cake was overbaked, it can become rubbery.
Can you make dairy-free mug cake?
Yes! This mug cake in the microwave is dairy-free and gluten-free, so it's perfect for those with dietary restrictions. Just substitute the milk in this recipe with almond milk or water.
Here's what you need to make a vanilla cake:
The ingredients for this vanilla mug cake recipe are simple and inexpensive. All you need is:
– Mug
– all-purpose flour
– vanilla extract
– milk (almond milk for dairy-free version)
– butter
– baking powder
– sugar
– egg
– candy sprinkles
Here are some tips on how to store mug cakes at room temperature:
One downside to mug cakes is that they tend to be relatively delicate. That means that they can easily get ruined if they're not stored properly.
1. Make sure your mug cake is completely cooled before storing it. Otherwise, it will become soggy when stored in a warm environment.
2. Keep your mug cake in an airtight container. Otherwise, moisture will start to accumulate and the cake will become soggy and tasteless.
3. If you're traveling, make sure to pack your mug cake in a cool bag or container so that it doesn't get too hot or humid. This will help preserve the cake's flavor and texture.
If you're looking for a delicious and easy dessert that won't take much time to make, then check out our microwave vanilla mug cake recipe below. Not only is it simple to put together, but it also tastes fantastic – perfect for when you don't have a lot of time to spare. Give it a try today!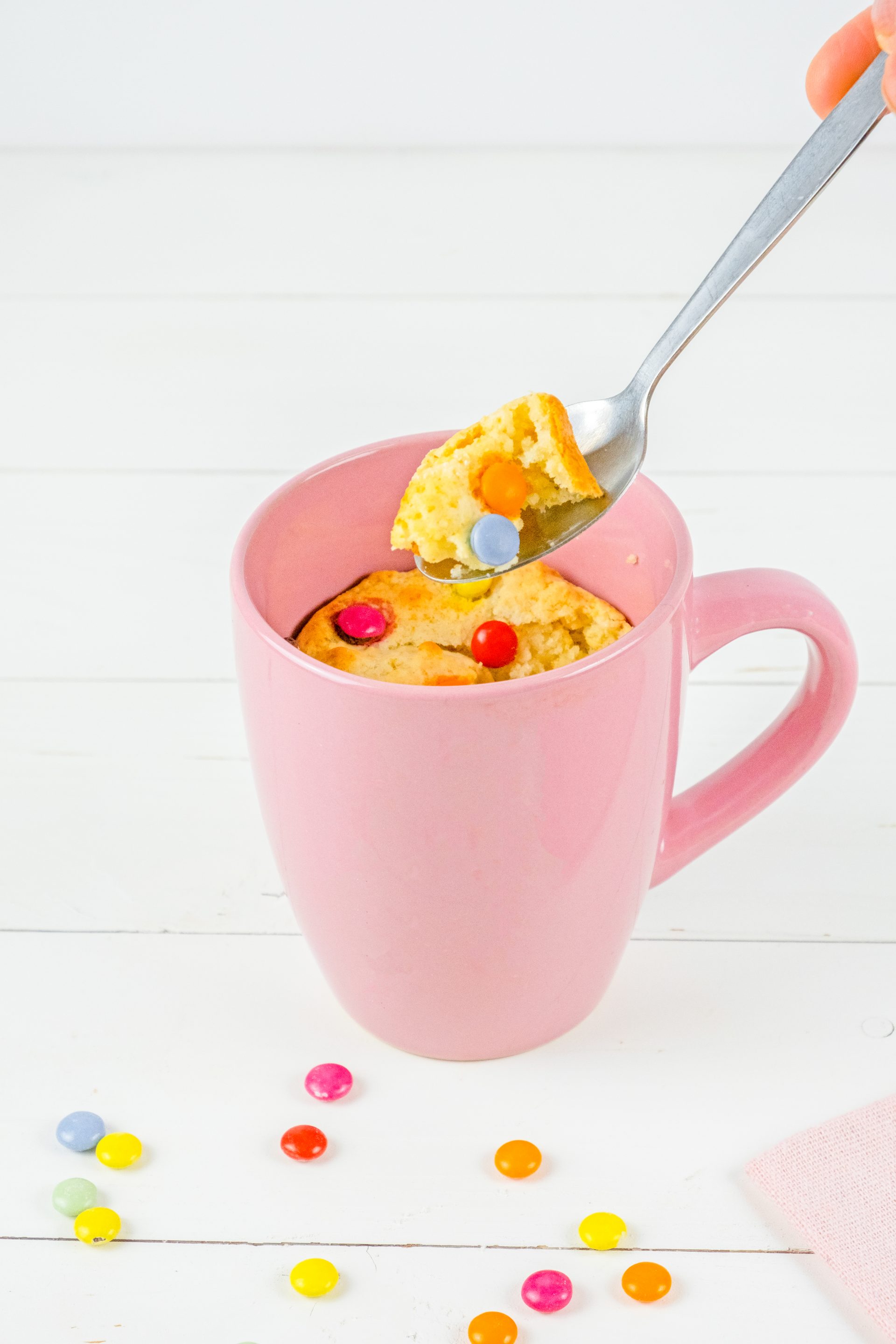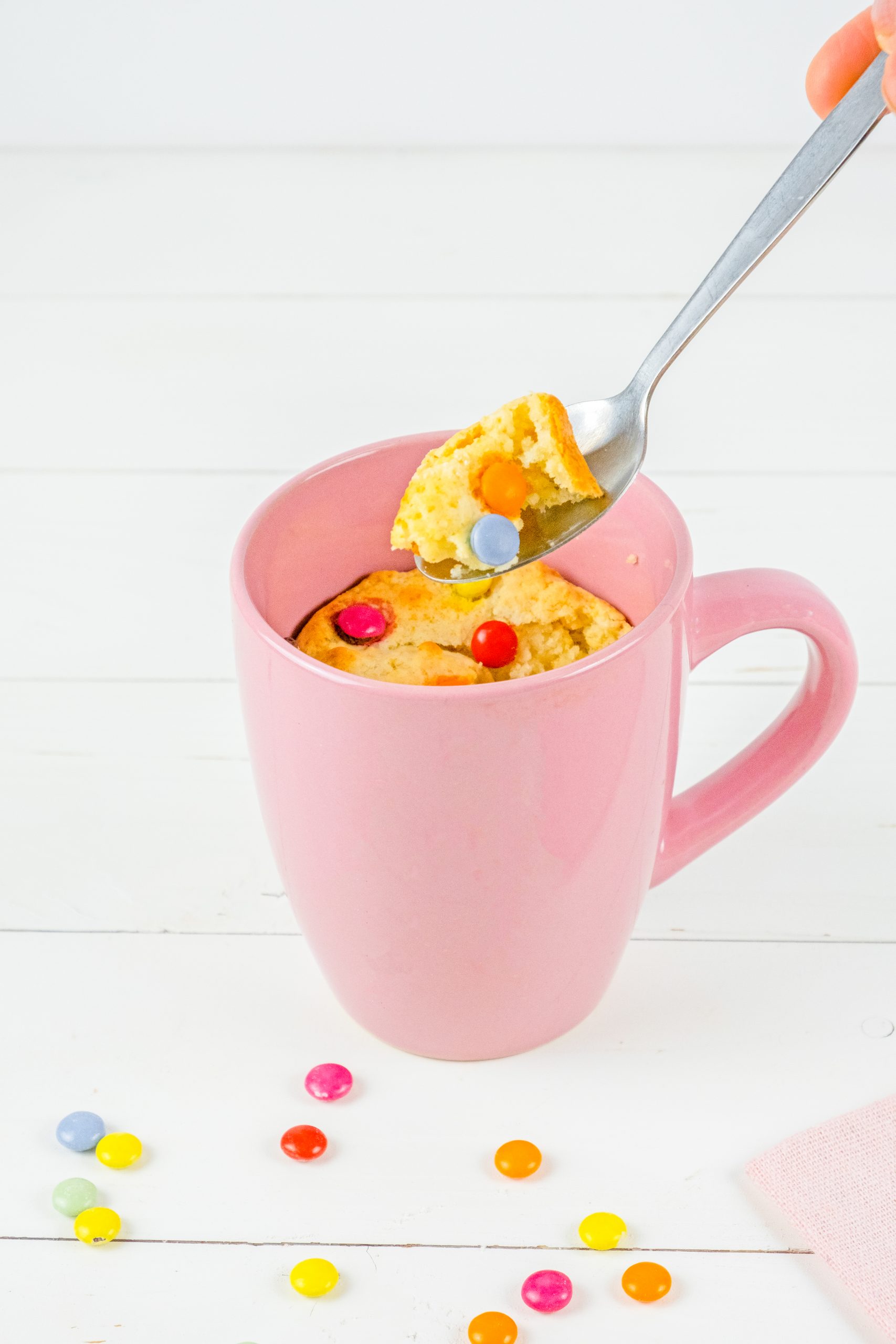 Do you want more delicious Dessert Recipes? These are some of my top picks:
Check out the printable recipe below and let me know what you think about this Vanilla Mug-Cake Recipe in Microwave (comments below).
To receive our daily recipes you can follow us on Facebook, Pinterest, and Instagram.
Print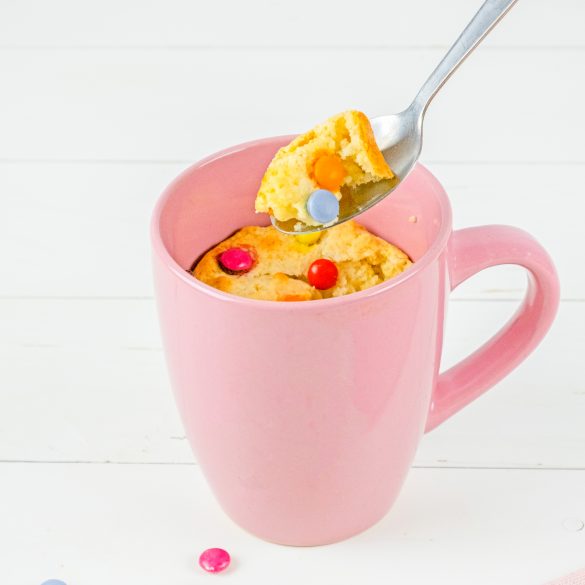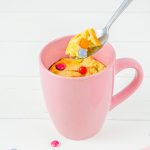 Microwave Vanilla Mug Cake
---
Author:

Bity

Total Time:

17 minute

Yield:

1

1

x
Description
Microwave Vanilla Mug Cake is a delicious and easy dessert that can be made in minutes! This mug cake is perfect for a quick snack or dessert, and it is sure to be a hit with your friends and family.
---
1/4 cup plus 1 1/2 tbsp all-purpose flour
2 tablespoons sugar
1/4 teaspoon baking powder
A pinch of salt
2 tablespoons unsalted butter
3 tablespoons milk (or almond milk)
 1/2 teaspoon vanilla extract
1 teaspoon candy sprinkles
---
Instructions
STEP 1: Mix all dry ingredients together in a mug (flour, sugar, baking powder, salt).
STEP 2: In a microwave-safe bowl, melt butter.
STEP 3: Mix the dry ingredients with milk, melted butter, and vanilla extract until well combined. Then, add candy sprinkles, mix. The mixture will fill approximately half the mug. The dough will rise even if the cake is not baked.
STEP 4: Allow the mug cake to cool in the microwave for 70 seconds. Next, check that the mug cake is set. If it is not, heat for another 10-25 seconds, and Enjoy!
Notes
When you remove the mug cake from the microwave, it should be firm to the touch and a toothpick or cake tester inserted into the center should come out clean.
Prep Time:

5 minutes

Cook Time:

70 secondes

Category:

Dessert

Cuisine:

American
Nutrition
Serving Size:

1 mug

Calories:

443

Sugar:

29.9 g

Sodium:

2351.3 mg

Fat:

24.5 g

Carbohydrates:

55.6 g

Protein:

5 g

Cholesterol:

62 mg
Keywords: Vanilla Mug Cake
CHECK OUT THESE AWESOME, EASY RECIPES: